Signature Learning Experience
Peer Mentors - "Blue Jay Vics" 
Blue Jay Vics are seniors who are available to mentor sophomores. Keeping with the Blue Jay theme, when birds fly in a V formation they take turns leading the flock as the lead bird. The British Royal Air Force flies in the same V formation and the lead plane, or lead bird, or in our case lead Blue Jays are called "Vics".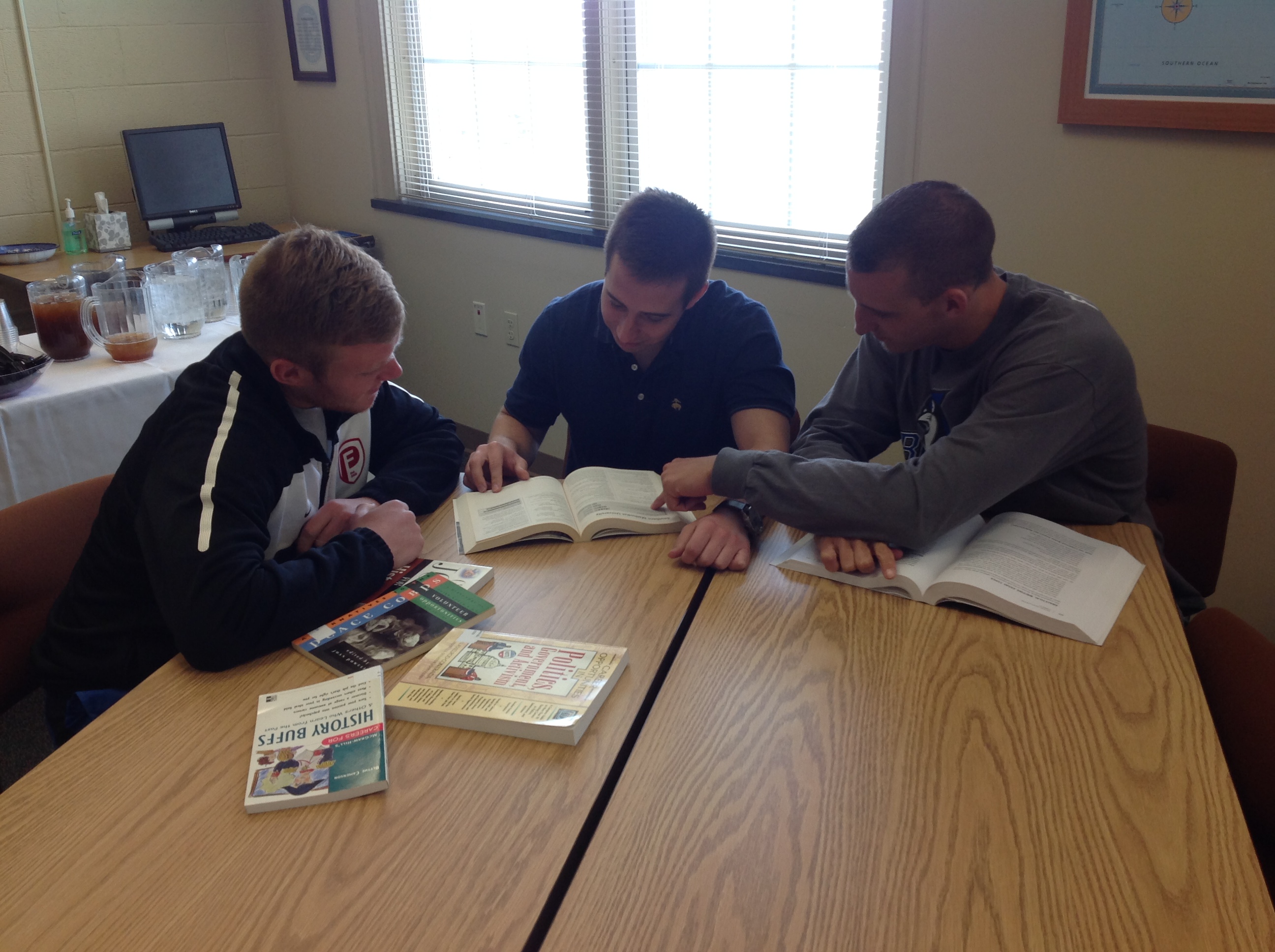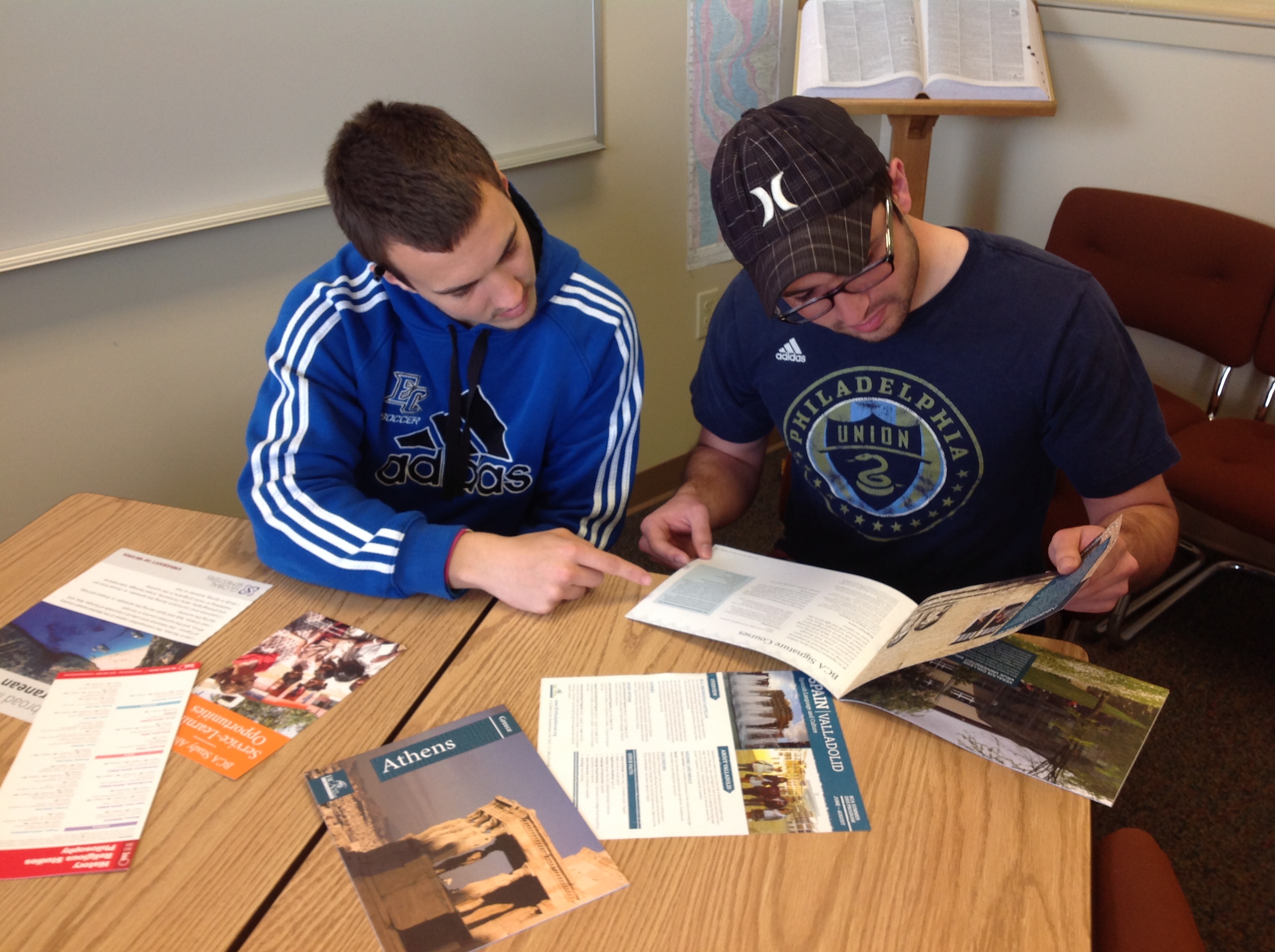 Blue Jay Vics help their mentees explore different careers, study abroad opportunities, and course options
Blue Jay Vics mentor sophomores as they discern a major, a minor, or a concentration in a major, and in selecting from among the five Signature Learning Experiences required for graduation.  If you're interested in studying abroad, for example, then you will be paired with a student who has studied abroad so you can learn more about it from a student perspective.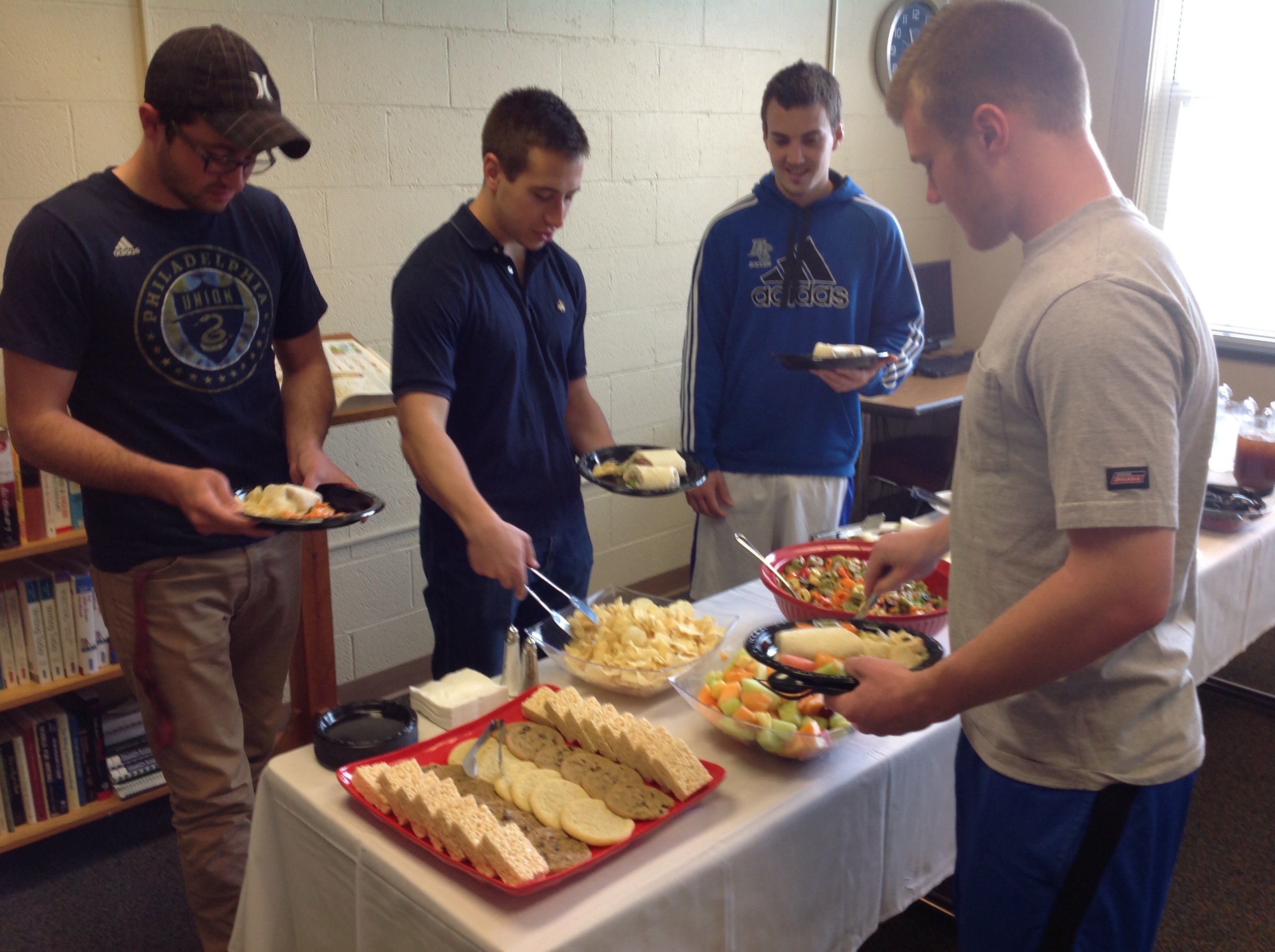 Blue Jay Vics and their mentees enjoying a spring luncheon
Reflections from 2015-2016 mentees:
"It has made me realize that my concerns and questions are always answered and appreciated. Any concern that I have will be . . . [of] concern to another person. I have realized that Elizabethtown College really is a community. We are all willing to share our experience and lend a hand to one another."
"It has helped me feel more comfortable in my major and with the activities and events offered on campus. In my first year, I entered the college intending to major in Engineering. I worked with Professor Benowitz on discerning a new major.  In the second semester of my first year, I changed my major to Economics. As part of working with Professor Benowitz and my Blue Jay Vic, I have added a minor in Political Science."
"It gave me another great resource I would turn to whenever I need help. Working with an older student in my major was nice." 
For more information, please contact Professor Jean-Paul Benowitz.