About Orientation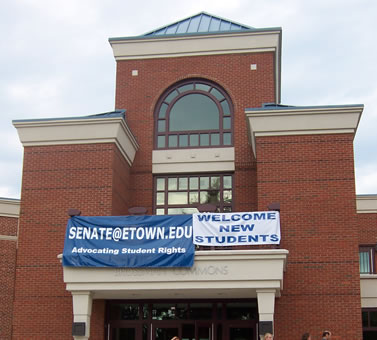 Orientation is a comprehensive program that assists new students in making successful transitions, academically and socially, into the College community. Our two-part orientation program begins in June with a one-day summer orientation experience.
During Summer orientation, students will focus on academic advising and preparing for the academic challenges inherent in the first year of college. Parents are also a part of this; they will participate in their own orientation experience. Parents and students will each have the opportunity to meet with their First-Year Advisor, who is also the instructor of their First Year Seminar, and fall class schedules will be distributed.
The second part of orientation occurs in August and begins with students moving onto the campus four days before the start of classes. Students engage in a series of events that build upon the academic and social foundations formed at summer orientation. Orientation continues throughout the fall semester through the coordinated efforts of Student Life and Academics. The First Year Seminar is instrumental in facilitating an extended orientation.
Orientation Mission
The mission of the Elizabethtown College orientation program is to assist new students, both first-year and transfer students, in making a successful transition, academically and socially, into the College community of learners.