Conflict Transformation Certificate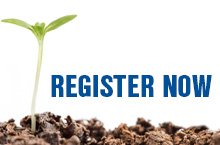 Conflict is an everywhere on a college campus! When people are confronted with differences of opinion and working styles they are often unsure about how to manage the energies of conflict or hesitant about their own abilities to intervene. In these cases they often resort to conflict avoidance. Fear, the product of the pain and uncertainty of conflict, is also a major stumbling block toward engaging the energies of conflict. Gaining confidence in conflict management takes both education and practice. 
The Elizabethtown College Center for Global Understanding and Peacemaking is offering a 3-module, 24 hour certificate that enables students, faculty and staff participants to move from theory to practical skills of conflict engagement and management. 
Certification Overview
The foundational module, four hours of seat time, is theoretical in nature, covering conflict definitions, conflict dynamics and the frameworks of conflict transformation. The second module explores and practices communication skills that support positive conflict interventions. The third module, the most extensive, is learning and practicing mediation and facilitation skills.
Participants
This certification is for any interested students, faculty and staff who would take these modules in order. The Center for Global Understanding and Peacemaking would issue a certification to those who participated and completed the three modules.

For Registration or questions, please contact Jon Rudy, rudyje@etown.edu or call 717-361-1995. Registration closes on September 4.
Certification Schedule
Each session is held from 3:30 to 6:30 p.m. All sessions must be attended to receive certification.
Registration
 Class size is limited to 20 participants. Reserve your placement today.