Center Staff
Ambassador John B. Craig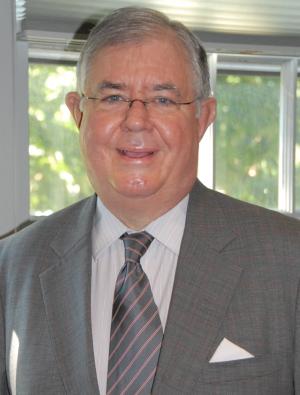 Ambassador in Residence
Center for Global Understanding and Peacemaking
121 Nicarry Hall | 717-361- 3757 | craigj@etown.edu
School of International Service, American University, Washington, DC
International Relations, The National Defense University, Washington, DC


Select appointments and accomplishments:
1998 appointed by President Bill Clinton as US Ambassador to Oman
2001 Special Assistant to President George W. Bush
2002 Scholar in Residence at Elizabethtown College
2010 Ambassador in Residence at Elizabethtown College
2011 Director of the Center for Global Understanding and Peacemaking
Kay L. Wolf
Administrative Assistant
121 Nicarry Hall | 717-361-1147 | wolfk@etown.edu
Kay came to Elizabethtown College in August 2006 after working for Mennonite Central Committee--a relief, service, community development and peace agency. There, she was executive assistant to the director of the east coast office and a diverse group of 32 board members representing east coast states and Puerto Rico. She also was Package Design and Labeling Manager at Weaver Foods, Inc. (now Tyson Foods), where she served as liaison to advertising agencies in N.Y. and Philadelphia and the USDA in Washington, DC. She's an organist with the Church of the Brethren and also volunteers with several nonprofits. Kay lives in Lititz and is parent of three adult children.
Jonathan E. Rudy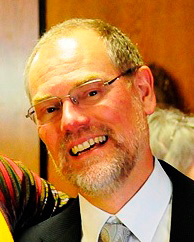 I have more than twenty five years of learning from my mistakes in more than 30 countries in Asia and Africa. I have observed courage and grace in the midst of conflict.
Key lines of inquiry in Jon's work at this moment are;
the role of imagination in nonviolent approaches to conflict transformation;
interconnection between individuals and the environment;
the frequencies of subtle energies and mystery;
detachment, observation and non-judgment in creating dialogue space.


Jon has worked for/with; CDA Collaborative Learning Projects, Catholic Relief Service, Eastern Mennonite Seminary, Interfaith Center Conciliation and Nonviolence, Ka-ili-Yan Peacebuilding Institute, Lingana Foundation, Mennonite Central Committee, Mennonite Disaster Service, Mindanao Peacebuilding Institute, On Earth Peace, Oxfam GB, Oxfam Novib, United States Institute of Peace, VS Networks
African experience in the following countries: Botswana, Burkina Faso, Djibouti, Kenya, Mozambique, Somalia, South Africa, South Sudan, Swaziland, Uganda, Zambia, Zimbabwe
Central and Southeast Asia experience in the following countries: Afghanistan, Australia, Bangladesh, Cambodia, China, East Timor, Indonesia, Iran, Philippines, South Korea, Laos, Myanmar (Burma), Nepal, Sri Lanka, Thailand, Vietnam