Ware Colloquium on Peacemaking
Hosted annually by the Center for Global Understanding and Peacemaking, the Judy S. '68 and Paul W. Ware Colloquium on Peacemaking consists of the Center's signature event, the Ware Lecture on Peacemaking, the Ware Seminars on Global Citizenship and the Ware Practicum in Conflict Resolution. The colloquium is made possible by a generous grant from Judy S. '68 and Paul W. Ware of Lancaster, Pa. The Ware Lecture has brought Nobel Peace Prize recipients and former presidents from around the world to Elizabethtown.
Ware Lecture: "A Path Appears: Transforming Lives, Creating Opportunity"
Monday, April 13 7:30 p.m. 
Leffler Chapel and Performance Center
| | |
| --- | --- |
| | Leading New York Times journalist and author, Nicholas Kristof presents an inside look into his book, A Path Appears, and the struggle of oppressed people around the globe. Through an in-depth examination of those who are making the world a better place, Kristof reveals the many ways we, as individuals and a community, can support them. A book signing will be held after the lecture and books will be available for purchase at the signing. If you wish to pre-purchase your book before the event, visit the College Bookstore or click HERE. This event is free and open to the public, but tickets are required. Call (717) 361-4757 to reserve tickets now! |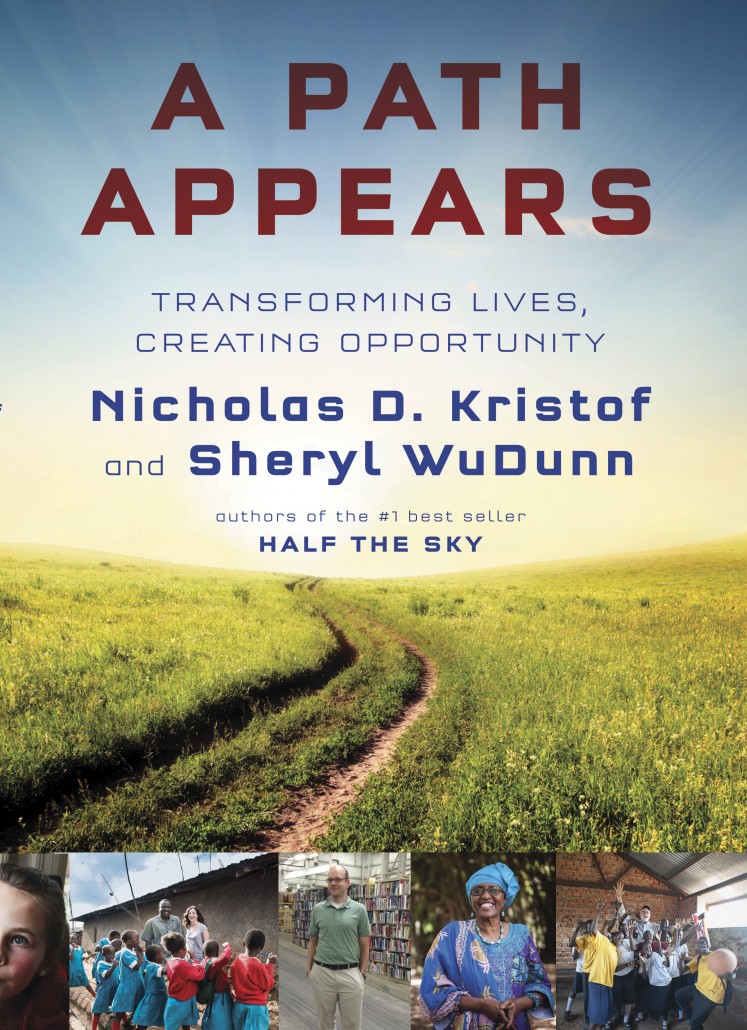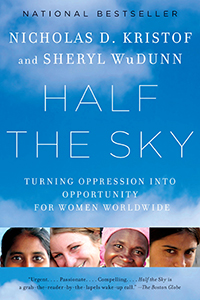 These books available for pre-purchase at the College bookstore (Click HERE) or the night of the event.
Spring 2015 Pre-Ware Lecture Events and Activities
The exciting lead up to the Ware Lecture includes many events and activities, including a series of in-depth discussions, a film screening, and a book club. These events and activities will be held throughout the Spring semester as interesting and thought-provoking ways to get further involved with the Ware Lecture. See the calendar of events and film trailer below.
Date of Event
Time of Event

Event or Activity
Location
30 March (Monday)
11:00 AM -12:30 PM
Book Club: A Path Appears: Transforming Lives, Creating Opportunity with by Dr. Oya Dursun-Ozkanca (This Event Filled) (Purchase the book here)
BSC Tower Room 200
30 March (Monday)
7:00 PM - 8:00 PM
Discussion based on Kristof's book, Thunder from the East: Portrait of a Rising Asia, with Dr. Mahua Bhattacharya and Dr. Jeffrey Long
Bowers Writers House
7 April (Tuesday)
7:00 PM - 8:00 PM
"This Will Only Hurt for a Minute: The Great Vaccine Debate" Discussion on Kristof's op-ed "The Dangers of Vaccine Denial" with by Dr. Michele Kozimor-King (Link to article for discussion)
Bowers Writers House
A Path Appears and Half the Sky Trailers
For more information, contact wolfk@etown.edu.