Internships & Employment
Biology majors at Elizabethtown College get practical, real-world experience with all things biology in a variety of ways: summer research, on and off campus internships, employment and volunteer opportunities. You can read about many of our students experiences in our Newsletters.
Here are some recent examples of summer internships and research:
On-Campus: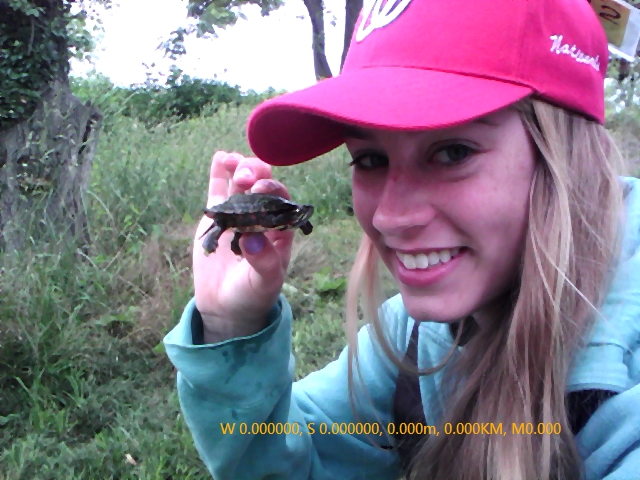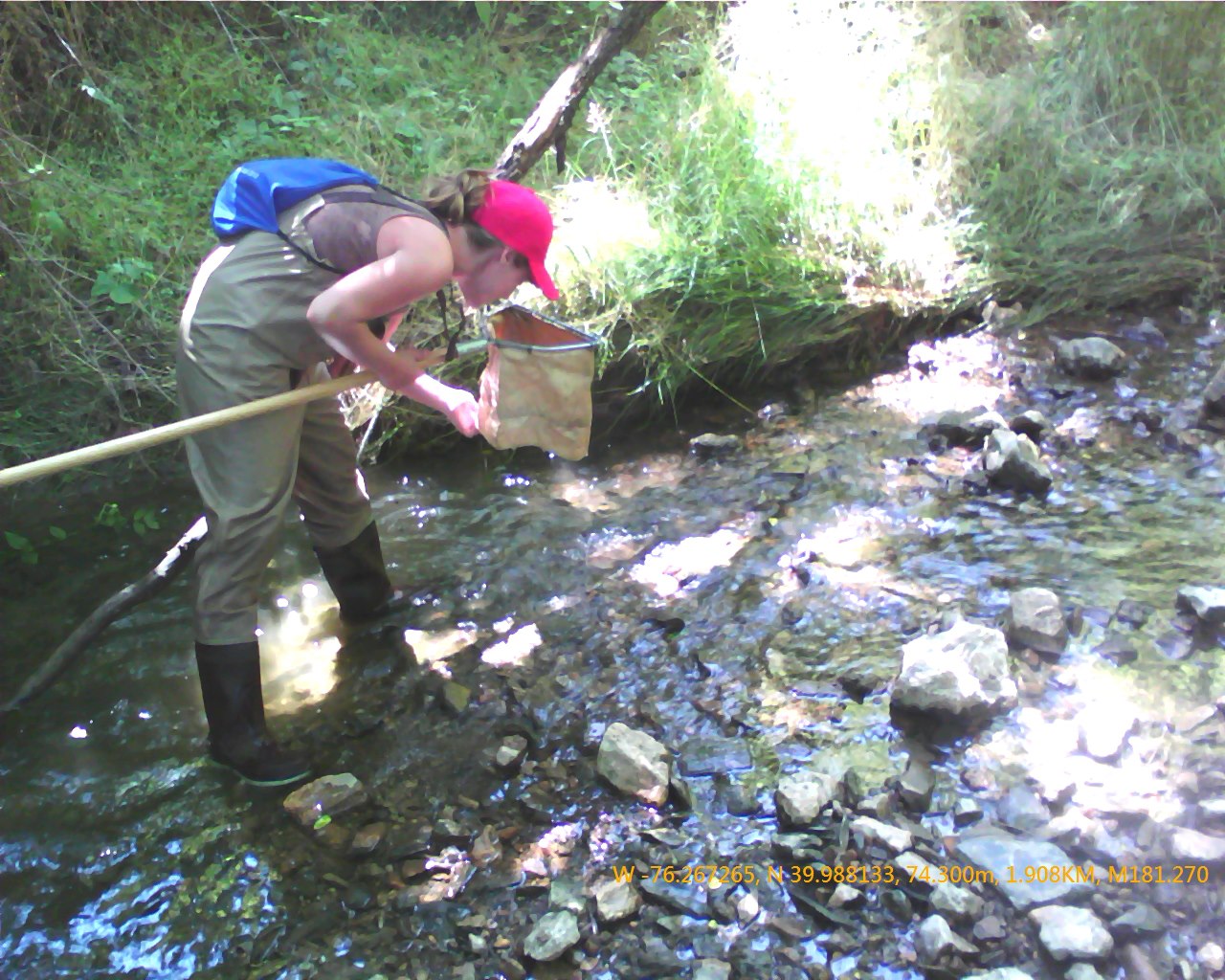 Aleah Miller '13, Chelsea Payne '13 and Samantha Hartzell, '12
Aleah Miller '13 traveled to the University of Virginia's Blandy Experimental Farm with Dr. David Bowne where she assisted in the trapping and data collection of painted turtles inhabiting several local ponds.  Dr. Bowne has been studying this population for years in order to determine the long term population dynamics of this species.  Aleah, Chelsea Payne, '13 and Samantha Hartzell '12 also worked with Dr. Bowne doing field research at Big Spring Run, a recently restored wetland system in Lancaster, PA.  They learned various methods to help assess the current salamander populations present in the system post-restoration.  The data collected will be used to determine how salamanders respond to this method of restoration.  As a result of the research with Dr. Bowne, Chelsea and Samantha won a first-place prize for Best Undergraduate Poster Presentation at the annual meeting of the Mid-Atlantic Chapter of the Ecological Society of America in 2012 and Aleah won second place at the 2013 meeting.

---

 Off-Campus: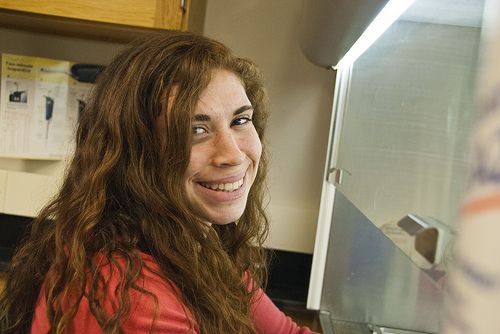 Sarah Sulon,'14
Sarah did summer research at the University of South Alabama as part of the National Science Foundation Research Experience for Undergraduates (REU).  She conducted research under Dr. Richard Honkanen and Dr. David Forbes to synthesize and text Protein Phosphatase 5 inhibitors.  PP5 is involved in the metastasis of breast cancer.  Sarah's research culminated with a written paper and presentation in front of al faculty involved with the REU program.  Sarah not only gained valuable research experience, but developed professional connections for her future endeavors.
Summer Experiences: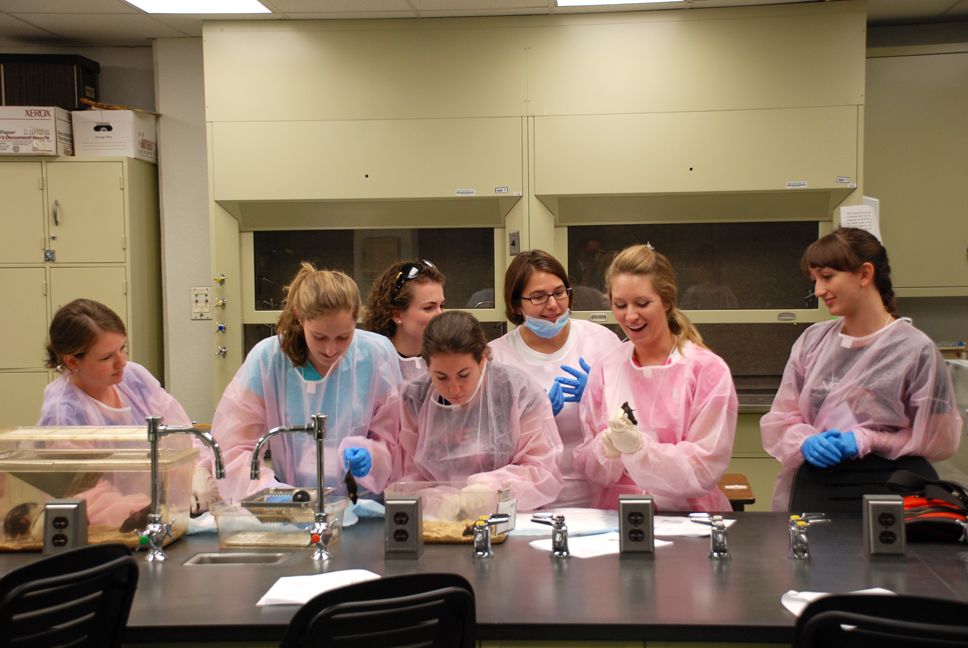 Samantha Patton, '14
Samantha participated in the School of Veterinary Medicine at the University of Pennsylvania's Veterinary Exploration Through Science (VETS) summer program in Philadelphia, PA.  The program is designed for competitive undergraduate students with interest and determination for a career in veterinary medicine to learn more about the field, possible careers, and the process of applying and succeeding in veterinary medical school.  She had the opportunity to work in both the teaching laboratories as well as participate in shadow rounds at two Veterinary Hospitals.  In addition to participating in the VETS program, Samantha interned at Schwenksville Veterinary Clinic where she gained valuable knowledge and experience observing surgeries, and working closely with the veterinary technicians and patients in small animal medicine.

Summer Employment: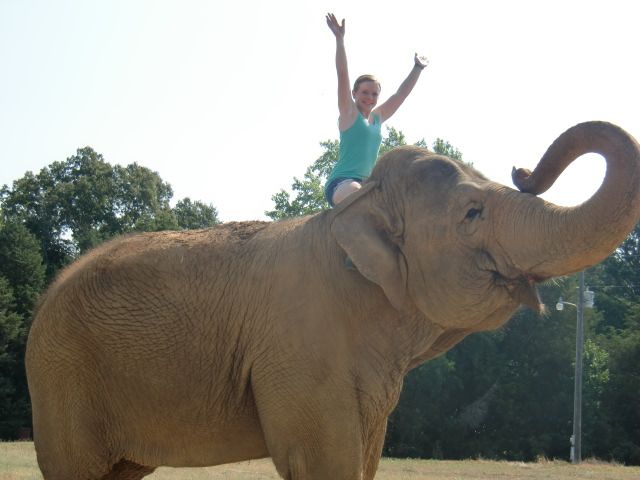 Elise Newton '13
Elise spent a summer as an Elephant Care Intern at Riddle's Elephant and Wildlife Sanctuary in Quitman, Arkansas.  She had the opportunity to work with African and Asian elephants of both genders and various ages from 4 years old to 53 years old.  Elise observed standard methodologies of elephant training and husbandry, learned about dietary restrictions, elephant anatomy and observed medical procedures.