Original Research
Students in the History department at Elizabethtown College have opportunities to research inside and outside the classroom. This includes independent research, research with a faculty mentor, and chances to go into the field. This page highlights some of those opportunities.
Dr. Newsome's Field Trip to U.S. Army Heritage Center
For his course on Twentieth-century Europe, Dr. Newsome takes students to the U.S. Army Heritage Center in Carlisle, PA. Students tour the museum and recreations of a World War
I trench and a World War II induction center. Using the archives of the Center's Military History Institute, they also do research on the experiences of infantrymen in World War I and World War II.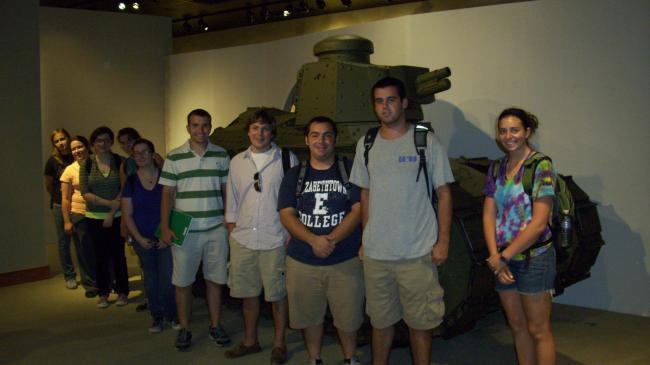 In the museum: a Renault FT 16 tank from World War I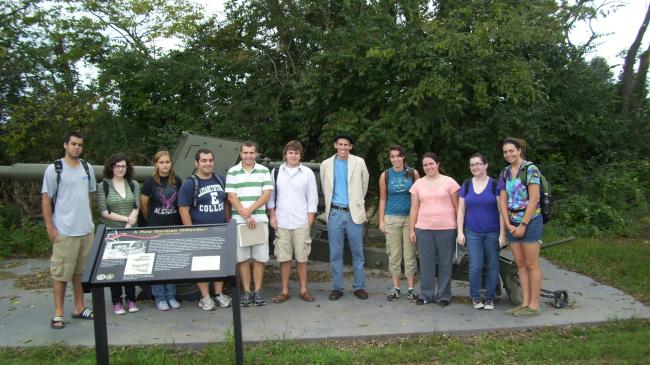 On the battlefield tour: a German 88 mm field gun from World War II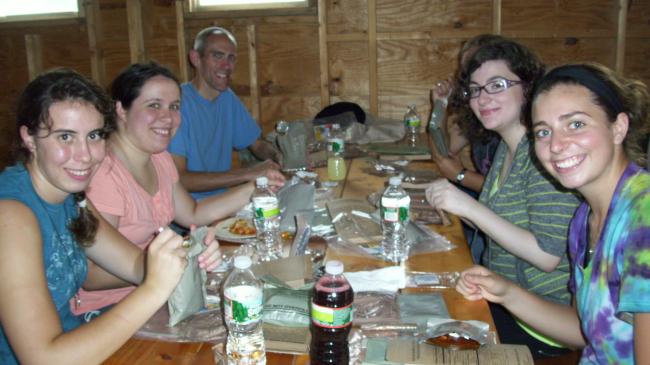 Eating "chow" (MREs) in the mess hall