Our Faculty Committee
Courses of the International Program are taught by a variety of faculty members from across the disciplines. The faculty listed here make up the International Studies Faculty Committee.
Dr. Oya Dursun-Özkanca, Program Coordinator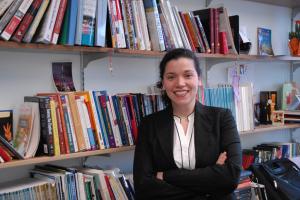 Dr. Oya Dursun-Özkanca is an Assistant Professor of Political Science at Elizabethtown College since August 2007 and is a native of Turkey. Since Fall 2010, she serves as the Director of the International Studies Minor. She received her Ph.D. in Government from the University of Texas at Austin, specializing in International Relations, European Politics, and American Politics. Her research interests include Turkish foreign policy, transatlantic security relations, NATO, peacebuilding operations, European Union enlargement and the Common Foreign and Security Policy (CFSP), comparative political communication, and counter-terrorism.
She is the author of a number of scholarly articles in a number of academic journals and edited volumes. She also published short articles and op-eds for Prishtina Insight, Juristi, Enduring America, Atlantic Community, and Hürriyet Daily News, on transatlantic relations, Turkish foreign policy, and Balkan politics. Her Hürriyet Daily News op-ed was cited in NATO's online bibliography on the New Strategic Concept. She is currently preparing a special volume for Civil Wars journal as a guest editor, with Stefan Wolff. She is also co-authoring a book manuscript, Changing Balance of Power Dynamics within EU-NATO Security Relations: Comparing the Foreign Policies of the United States, France, and Turkey, with Colette Mazzucelli.
Dr. Dursun-Özkanca has extensive teaching experience internationally. She has taught at various universities in the US, Turkey, Poland, Ukraine, and Kosovo. She has received grants from the European Commission (multiple grants), the University of Texas at Austin (multiple fellowships), Deutscher Academischer Austausch Dienst (DAAD), the European Union Studies Association, and the Elizabethtown College (multiple grants). She currently serves on the Editorial Boards of Ethnopolitics and Public Communication Review.
Dr. Elizabeth Newell
Elizabeth A. Newell is an Associate Professor of Anthropology and Chair of the Department of Sociology and Anthropology. Dr. Newell earned her PhD and MA in Anthropology from Temple University and her BA in Zoology and History from Miami University. Dr. Newell's research interests include dental anthropology, with a focus on enamel defects in non-human primates, and osteology. She has worked as an osteological consultant for several archaeology firms in the area and the State Museum of Pennsylvania. Prior to coming to Elizabethtown College, Dr. Newell taught at Temple University and the Centro Colombo-Americano, the Colegio Cristobal Colon, and the Universidad de Antioquia in Medellin, Colombia. She also worked as a translator for CEHAP (Center for the Study of Low Cost Housing) at the Universidad Nacional de Colombia in Medellin.
Dr. Jeffery D. Long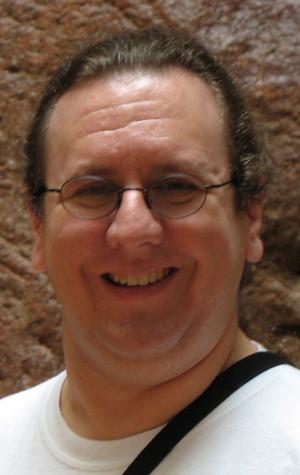 Jeffery D. Long is Associate Professor and Chair of Religious Studies and Co-Director of Asian Studies at Elizabethtown College in Elizabethtown, Pennsylvania. He is the author of A Vision for Hinduism: Beyond Hindu Nationalism, Jainism: An Introduction, and the forthcoming Historical Dictionary of Hinduism. Long is currently co-chair of the North American Hinduism unit of the American Academy of Religion and former chair of the Steering Committee of DANAM (the Dharma Academy of North America). He received his PhD from the Divinity School at the University of Chicago in the year 2000.
Dr. Mark Harman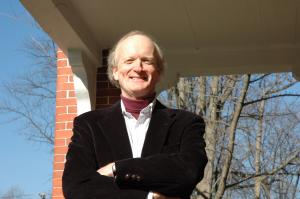 A native of Dublin, Ireland, Mark Harman is Professor of German and English. A prize-winning literary translator, he did his doctoral work at Yale University, and has taught at Dartmouth College, Oberlin College, Franklin and Marshall, and the University of Pennsylvania. Among his previous translations are Franz Kafka's novel The Castle, winner of the Modern Language Association's Lois Roth Award for literary translation; Kafka's first novel Amerika: The Missing Person; Hesse's selected letters, Soul of the Age; Robert Walser Rediscovered, which he edited and co-translated, and Rilke's Letters to a Young Poet (Harvard Univ. Press). He has also written extensively about modern German and Irish literature for newspapers such as the Philadelphia Inquirer, Los Angeles Times and Washington Post as well as literary and scholarly journals such as The Times Literary Supplement (London), New England Review, Sewanee Review, and Sinn und Form (Berlin). In addition to German language courses, he especially enjoys teaching literature, translation, and autobiography.
Dr. Robert P. Wheelersburg
Dr. Robert Wheelersburg received a Ph.D. in anthropology and Arctic Studies from Brown University. Two Fulbright Fellowships, grants from the US National Science Foundation Arctic Social Science Program, the Arctic Institute of North America, and the American Scandinavian Foundation allow him to travel to Scandinavia nearly every year from 1990 through 2011 to conduct field or archival research on Saami (Lapp) reindeer herding in Sweden and Russia. Since 2006 he has conducted an archaeology field school at the Washington Boro Susquehannock Indian village, which was inhabited from 1600 until 1630.
Dr. Hossein Varamini
Dr. Hossein Varamini joined the College in the Fall of 2000 as the Director of the International Business Program after holding a similar position at a different institution for over ten years. His primary teaching areas are International Business and Finance. In addition to his individual research publications in the fields of foreign direct investment and foreign exchange markets, Dr. Varamini has published articles with other colleagues and with his students. Some of his articles have been published in the American Journal of Business, Journal of East-West Business, Journal of Global Business, Journal of International Business and Economy, Journal of Economics, Journal of Applied Economics and the Journal of Current Research in Global Business. He is a member of the Academy of International Business, Academy of Finance and the Association for Global Business.