Our Faculty
Rev. David L. Danneker, Ph.D.
Adjunct Faculty
dannerkerd@etown.edu | 717-361-1234
Professor Danneker was born in Harrisburg, Pa and graduated from St. Charles Seminary in Philadelphia, Pa with a B.A. in Philosophy in 1978. He graduated from Mt. St. Mary's Seminary in Emmitsburg, Md. in 1982 with an M.A. in Theology and a M.Div. degree. In 1992 he received a Ph.D. from St. Louis University, Mo. with a specialization in Medical Ethics. He serves as an advisor to the Healthcare Committee of the Pa Catholic Conference. He served on the Theological Committee of the Pa. Inter Church Cooperation Conference. He has also served on the Medical Ethics Committees of several Central Pa hospitals and Nursing Homes. He is currently Pastor of St. Peter Parish in Elizabethtown, Pa. and Campus Minister at Elizabethtown College where he is also an adjunct professor for applied ethics and currently teaches both medical ethics and business ethics.
Gabriel R. Ricci, Ph.D.
Associate Professor of Humanities
riccigr@etown.edu | 717-361-1139
Gabriel R. Ricci has taught in the History and Philosophy Departments since 1996, and served as the chair of the History Department from 2004 to 2011. Ricci teaches courses in The Ancient World, the Enlightenment, and Applied Ethics. He developed the College's first offering in Environmental Ethics. He pursued graduate work at the University of Hamburg and Temple University; where after a post-doctoral teaching fellowship he taught for ten years. His early research interests were in German historicism, Giambattista Vico, Ernst Troeltsch, Martin Heidegger and Continental Philosophy. This concentration led to his translation of Victor Farias' Heidegger and Nazism (Temple University, 1989); the publication of Time Consciousness, The Philosophical Uses of History (Transaction Publisher, 2002) and The Tempo of Modernity (Transaction Publisher, 2011). He has been the editor of the annual series Religion & Public Life (Transaction Publisher) since 1999. Recent volumes include Politics in Theology, Values and Technology, Morality and the Literary Imagination, Cultural Landscapes, and Faith in Science .He has just been appointed the editor of a new annual series, Culture and Civilization (Transaction Publisher).

Current research interests address the relationship between nature and norm in the ancient world and the intersection of European philosophy and literature in the early twentieth century. His work has appeared in Existentia, An International Journal of Philosophy, History of European Ideas, Humanitas, an interdisciplinary journal dedicated to the invigoration of the humanities, and he has published with the Dalkey Archive Press.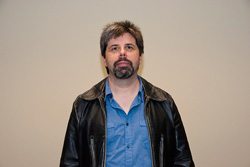 Michael David Silberstein, Ph.D.
Professor of Philosophy
silbermd@etown.edu | 717-361-1253 | View CV |  http://facultysites.etown.edu/silbermd/  
Michael David Silberstein is Full Professor of Philosophy at Elizabethtown College and permanent Adjunct in the philosophy department at the University of Maryland, College Park, where he is also a faculty member in the Foundations of Physics Program and a Fellow on the Committee for Philosophy and the Sciences. He is an NEH Fellow. His primary research interests are foundations of physics and foundations of cognitive science, respectively. He is also interested in how these branches of philosophy and science bear on more general questions of reduction, emergence and explanation. He also loves film and writing about film whenever possible and hopes someday to finish his book on film and interpretation