Henry Mattia Tucker '12
"I am confident in saying that I can do anything I put my mind to, and it was E-town that gave me that confidence." -- Henry Tucker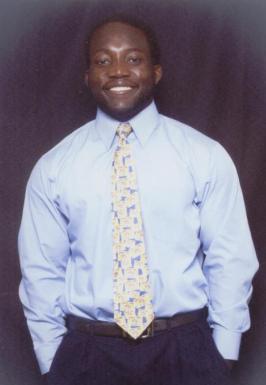 As a Social Work major from New Castle, Del., Henry Tucker has taken his passion for helping others achieve a better life and has created a career from it.
Henry is a member of the wrestling team and works as a tour guide for the Office of Admissions, as well as the Athletic department. He chose E-town because of its strong academics and friendly atmosphere.
"I felt at home the first time I stepped onto campus," he said. 
After beginning his college career as a premed major, Henry realized he wanted to make a more immediate impact on the lives of others.
"I want to make a difference in the world; I want to help others who cannot help themselves," he said.
During Henry's junior year, he completed more than 100 hours at his internship at Philhaven Behavioral Healthcare, where he worked with children and adolescents.
During the fall of 2011, Henry interned at Milton Hershey School, a private residential school for children pre-kindergarden through 12th grade, who come from families of low income, limited resources and social need.  Henry provides counseling and he mentors elementary school children who are experiencing academic difficulties and at home.  He also is involved with the Health and Fitness Team, working to combat childhood obesity, as well as the copiloting team, which helps new students integrate into the school.
After graduation he plans to attend graduate school to earn a master's degree in Clinical Social Work. Henry believes the knowledge he has gained at E-town has helped him grow in his personal world views and has matured him into the young man he is today.
"I am confident in saying that I can do anything I put my mind to, and it was E-town that gave me that confidence."
--by Brianna Wiest '14