World Affairs Council hosts 9/11 Conference Sept. 8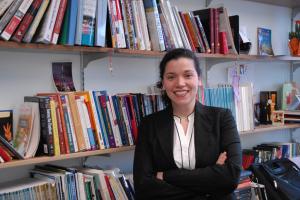 World Affairs Council of Harrisburg will host its Annual September Conference on September 8, 2012 at Elizabethtown College in the Susquehanna Room from 9:30 a.m. to 4:30 p.m. The conference keynote speaker will be Tom Lippman, former Washington Post Middle East Bureau Chief.The conference's theme will be: AFTER BIN LADEN: STUXNET, DRONES AND THE NEW MIDDLE EAST
The cost is $45 for The World Affairs Council of Harrisburg Associates, which includes lunch. Cost for the general public is $55.00 which also includes lunch. For students with proper school identification, it is free to attend the lecture.
Participants include:
Kaveh Basmenji, Executive Editor, Voice of America's Persian News Network
Dr. Larry P. Goodson, Professor of Middle East Studies, Department of National Security and Strategy, U.S. Army War College, Carlisle Barracks
Dr. Amy Gaudion, Assistant Dean for Academic Affairs, Penn State University, Dickinson School of Law & School of International Affairs
Siamak Dehghanpour – Television News Host, Voice of America Persian News Network
Joyce Davis, President, World Affairs Councils of Harrisburg; author and former foreign editor and correspondent for National Public Radio, Knight Ridder Newspapers; former Associate Director of Broadcasting, Radio Free Europe/Radio Liberty
Christopher J. Dolan, Associate Professor of Political Science and International Studies; Director of the International Studies Program, Lebanon Valley College
Dr. Oya Ozkanca (pictured to the right), Assistant Professor, Political Science; Director of International Affairs minor; Elizabethtown College
Rev. Dr. David Johnson, Co-chair of the Middle East Interest Group in Lancaster, Board of the Lancaster Interchurch Peace Witness, the Leadership Council of Churches for Middle East Peace in Washington, D.C.