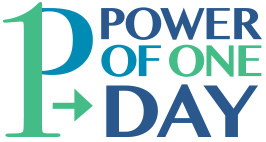 Power of One DAY
24-HOUR GIVING CHALLENGE
Tuesday, March 14, 2017

1,500 donors = $150K!
Your one gift will make a difference.
Elizabethtown College extends its deepest gratitude to the following Blue Jay supporters who have teamed together to provide the Elizabethtown College for $100 for every donor up to a total of $150,000 for the Power of One Day 2017.
Rick '75 and Nancy Baker
Bernice '60 and Philip Bollman
Ken '59 H'99 and Rosalie '58 Bowers
Jim Fritz '84
Louise '65 and Larry Girvin
Nancy Hahn '81
Ken '93 and Michelle '93 Jacob
Robert '64 and Mary Ann '64 Kerr
Tom and Monica McGonigle P'10 P'17
Leanna '01 MBA'14 and Will Meiser
Ed H'12 and Carol Murphy P'01
Jim '73 and Mary Shreiner
Mike '88 and Caryn '88 Spangler
For a recap of the Power of One Day 2016, click here.

To support the Elizabethtown College Fund, visit the College's secure online giving website.