Break Information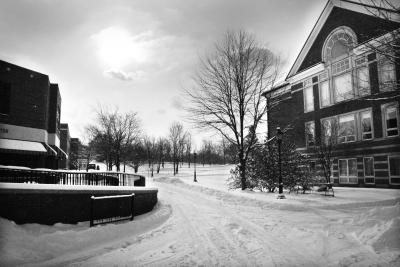 Elizabethtown College, including the residential facilities, closes several times a year for seasonal breaks. During these breaks students are expected to leave the campus at a designated time and return home.
For some breaks students are permitted to apply to remain on campus if they need to fulfill certain College expectations. Applications must be completed by the deadline. Late applications may result in a denial of your request and/or a fee. Please refer to the Student Handbook for more specific information.
 Break                       Residence Halls Closed                                                          Survey   
---
Easter Break                 Thursday: March 28, 6pm- Monday: April 1, 2pm                                      CLOSED
Request Deadline 3/20
End of Semester Closing
All students are requried to leave campus 24 hours after their last final or by 6pm on Friday, May 10 whichever comes first.  No requests to extend stay will be approved at the end of the semester.
Summer Housing
Employer Information
All employers wishing to have students reside on campus in summer housing must have those students cleared for housing through the Office of Residence Life.  Students must clear the student conduct check and must be current residential students .
Due to the limited number of spaces available in summer housing no commuter or students living off campus will be eligible for on campus summer housing.
Please complete the employer form to begin the summer housing approval process.
Summer housing ends for the student employees on August 9.  
Student Summer Housing Application
Summer housing is currently full
Students wishing to request summer housing for on campus employment. May Term and summer internships must subit a Summer Housing application by 5pm on April 19. Please note due to the limited number of spaces available for summer hosuing Internships must be registered for credit to obtain summer housing. All housing requests for internships not registered for credit will be automatically placed on a waitlist for housing.