First-Year Honor Society
Alpha Lambda Delta is a national honor society for students who have maintained a 3.5 or higher GPA and are in the top 20% of the class during their first semester of their freshman year.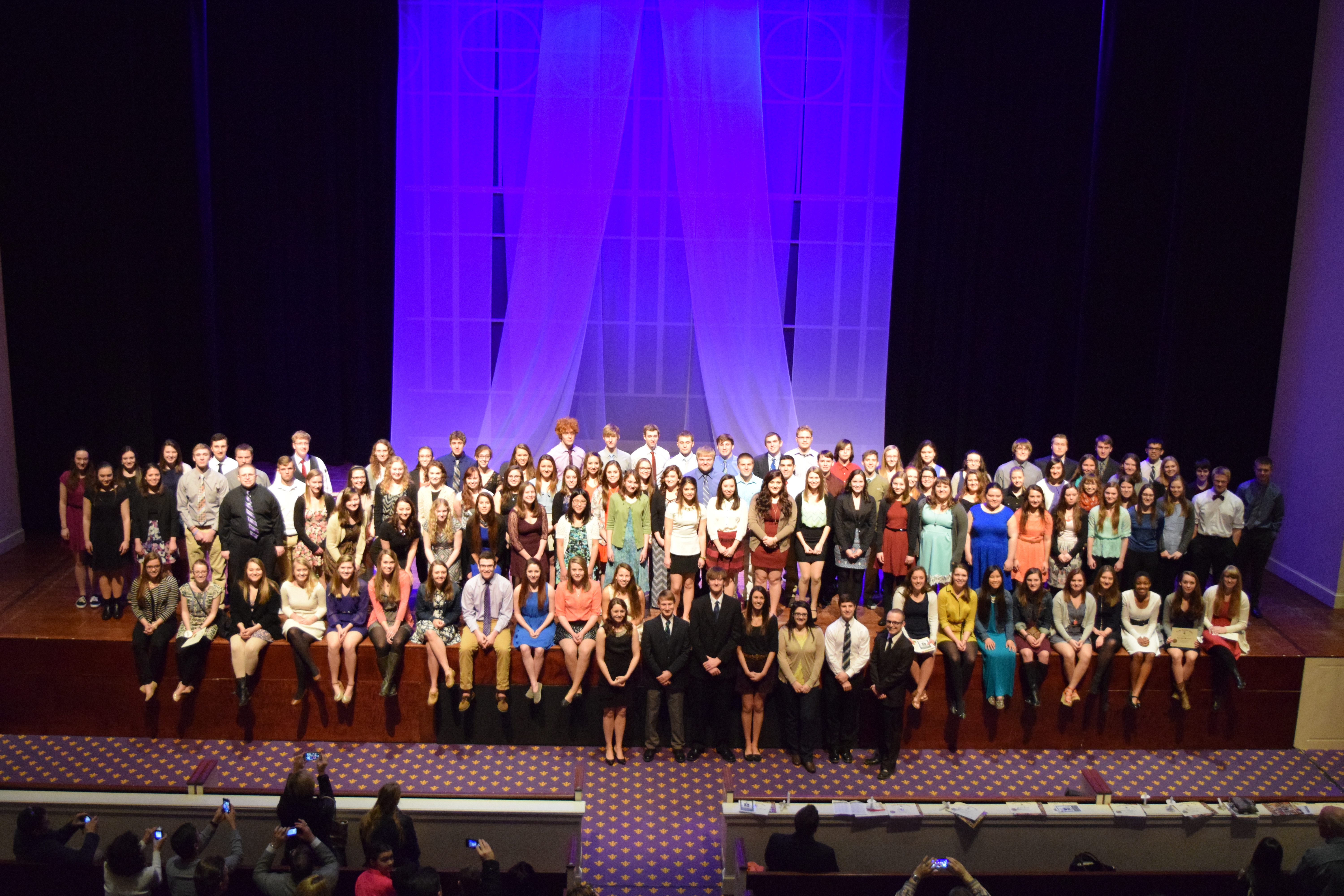 Our chapter has had a strong recent history, winning national recognition several years in a row for our recruitment and initiation rate. Three of our recent members have won prestigious and competitive national scholarships through national ALD. Our chapter has organized events such as dances and community service projects. Recently we have participated as a group in service events such as Into the Streets and Pride Day.
Becoming a member of ALD gives you a lifetime National membership and makes you eligible to win distinguished scholarships and awards!
For more information, contact Dr. Justin Badgerow.