Sophomore Year Closing Dinner
The Sophomore Year Experience closes with a final Class Dinner. You'll get to come together as a group once more, this time to celebrate the accomplishments of the sophomore year and to look ahead to the junior and senior years.
In April 2015 the Sophomore Class enjoyed Provost Susan Traverso's keynote address on her experiences in the Peace Corps. Attendees ended the evening by writing words of advice to Elizabethtown's rising sophomores and then "signing" their notes with handprints. This creation will be prominently displayed in September 2015 at the Sophomore Year Opening Dinner for the Class of 2018.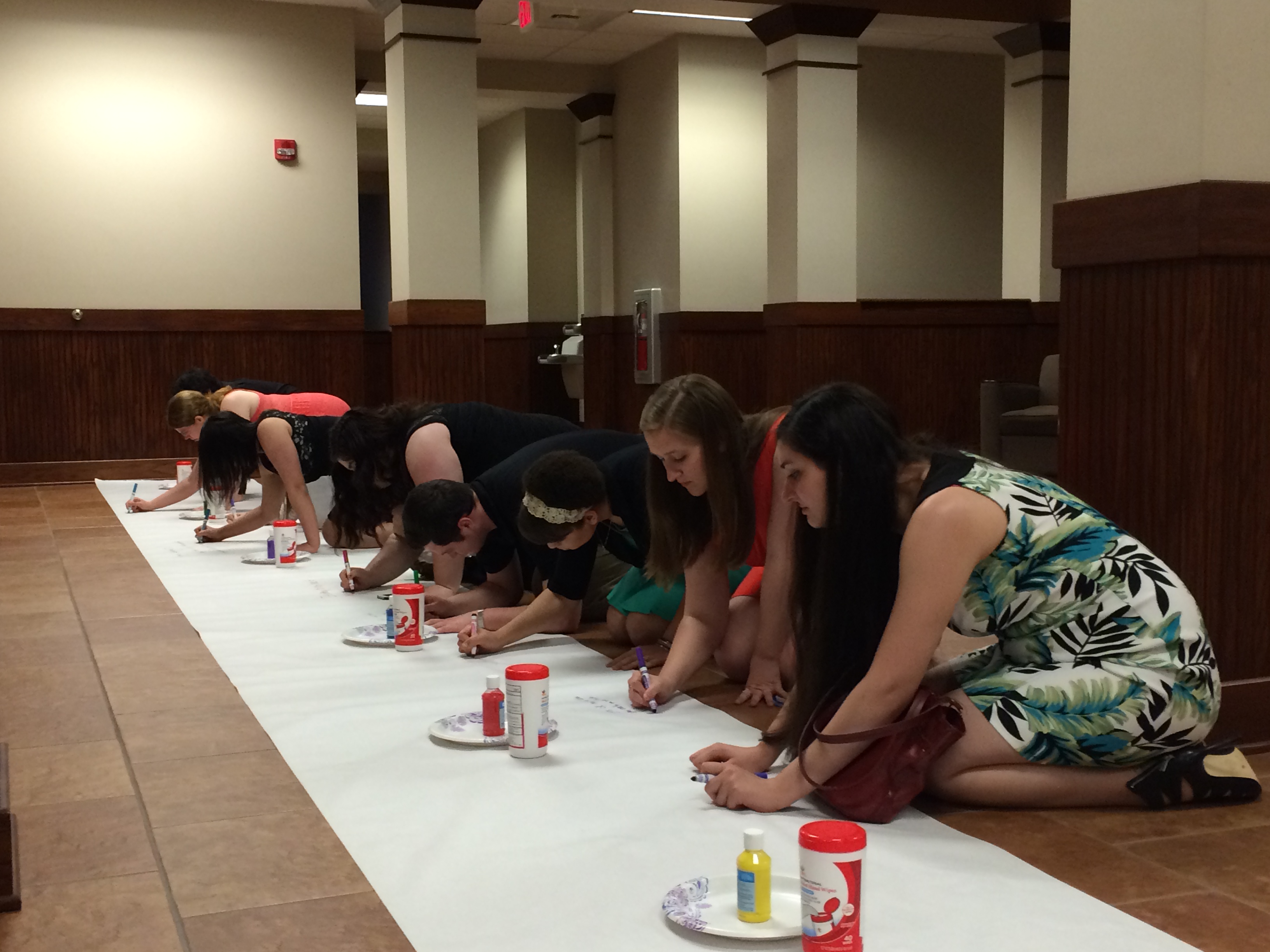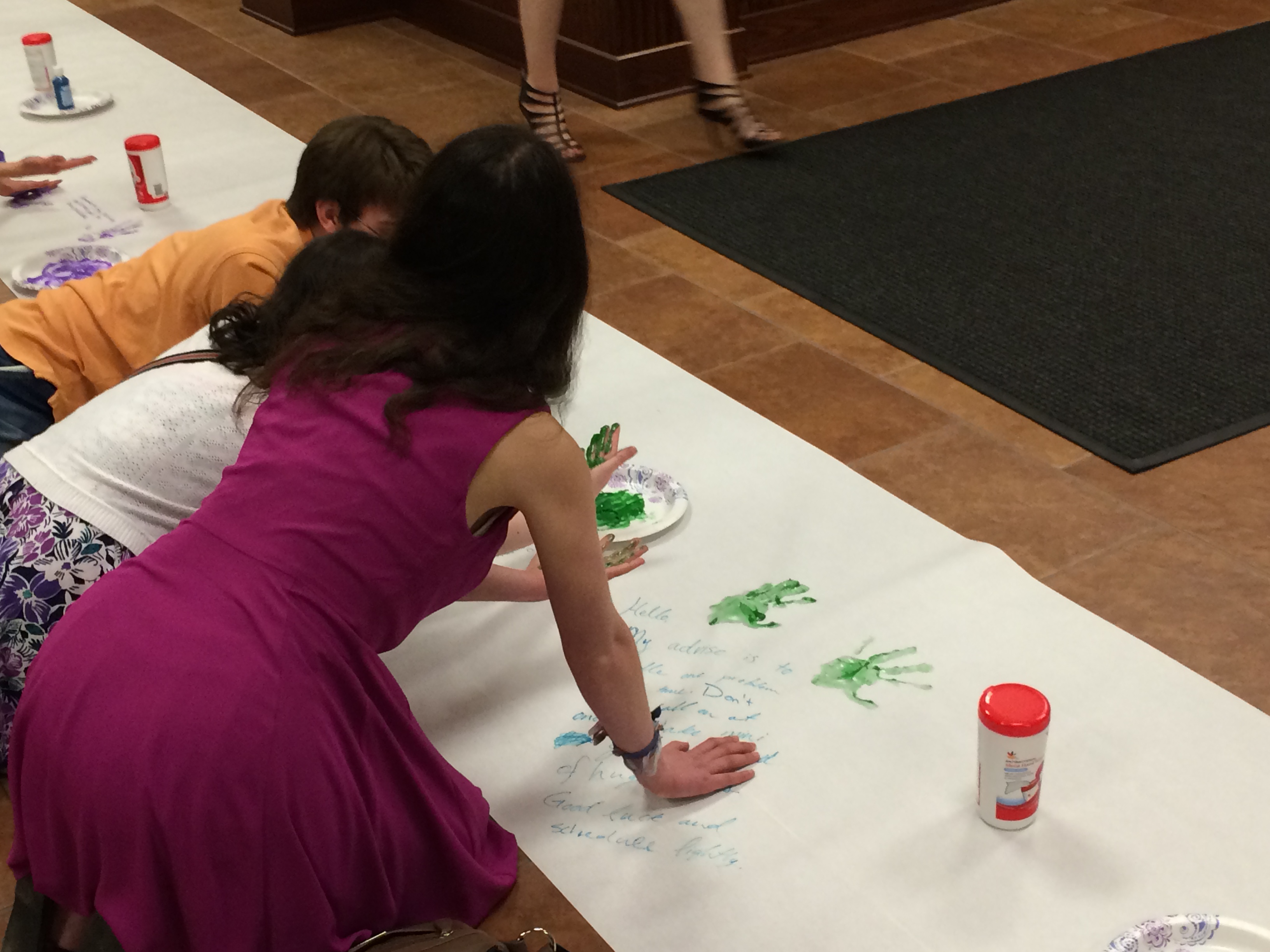 Class of 2017 at the Sophomore Class Dinner in spring of 2015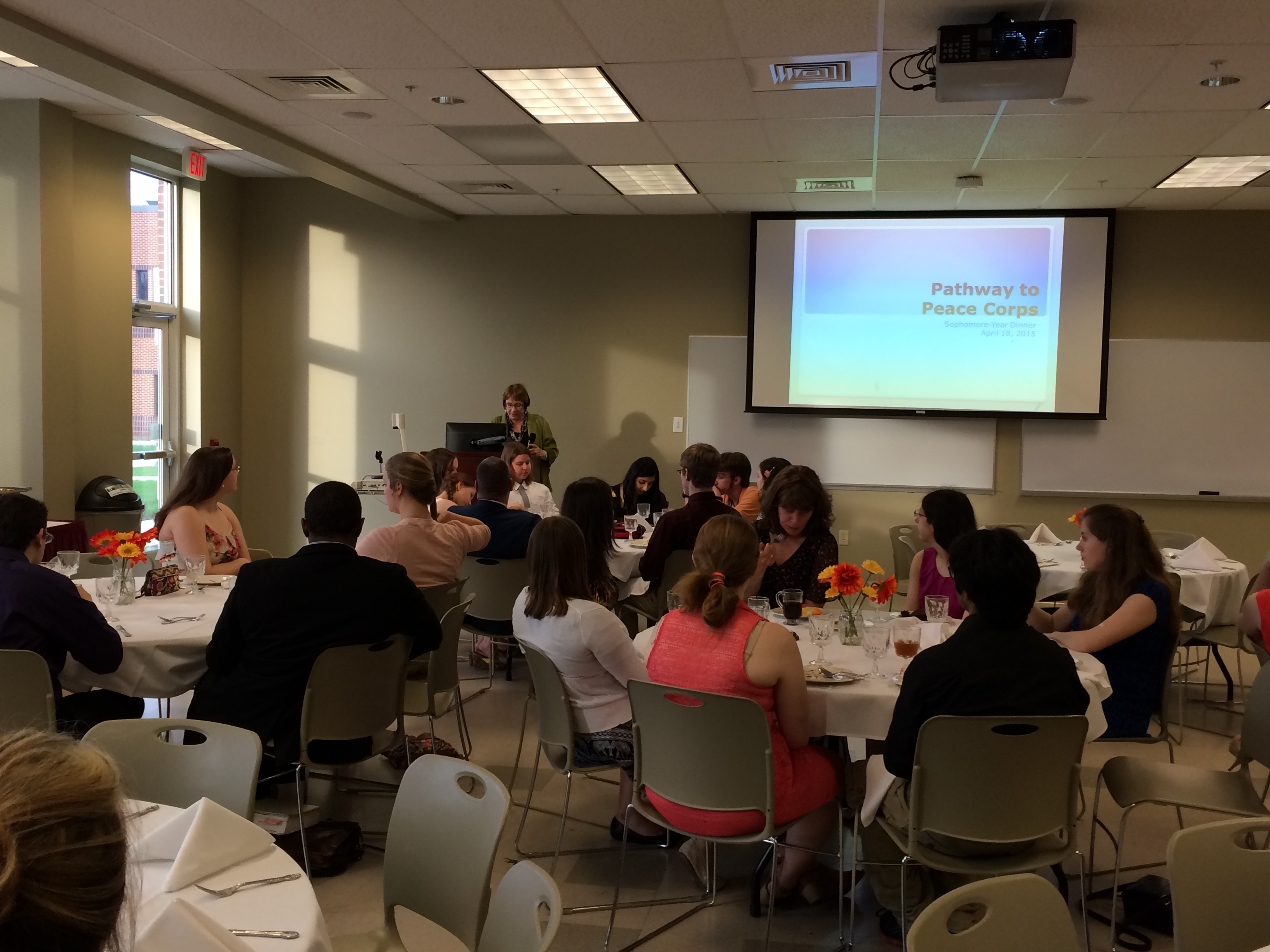 For more information, please contact Prof. Brian Newsome.