Study Abroad: Cross-Cultural Skills
Many of our students choose to incorporate a cross-cultural experience into their education while at Etown. Students who return from studying abroad rave about their experiences and the invaluable lessons that they learn outside classroom walls.
What Skills Do You Need to Succeed While Abroad?
It's perfectly normal to be nervous about leaving the country for the semester. You'll be away from your family, friends and home as you're exposed to new people, food and places. As you prepare to go abroad, here are some skills that may make your trip more successful:
Adaptability
Think about your first day on our campus. Did you attack the challenge of adjusting to classes and getting used to the college setting? While abroad, you'll be required to adapt to an unfamiliar environment. Although it may be uncomfortable at first, you'll need to get used to your new home for the semester. You'll have to meet your new host family or roommates, introduce yourself to professors and make new friends.
Open-Mindedness
It's normal to anticipate what your experience will be like, but it's best not to set your expectations too high.
Megan Bell '14 studied abroad while at Etown, and is now the Study Abroad Advisor for our students. She advises that students be open-minded when they go abroad.
"If you go in with the right perspective, it will be a lot easier to manage any disappointment," Bell said.
While abroad, you'll be thrown into a new environment where you probably won't know anyone for hundreds of miles. Allow yourself some time to adjust and get settled into your new home. There will be a whole semester ahead of you full of new sights, sounds and tastes.
Motivation
Motivation is key for study abroad students. You need to be self-motivated as you complete the application process for study abroad and begin your study abroad journey.
"You'll need the motivation to push yourself to try, to be uncomfortable and engage with your host family," Bell said. "You could experience regrets if you don't push yourself to do these things while abroad."
After you arrive at your destination, you'll need to keep yourself motivated to take advantage of all of the opportunities that come your way while abroad.
What Will You Learn from Going Abroad?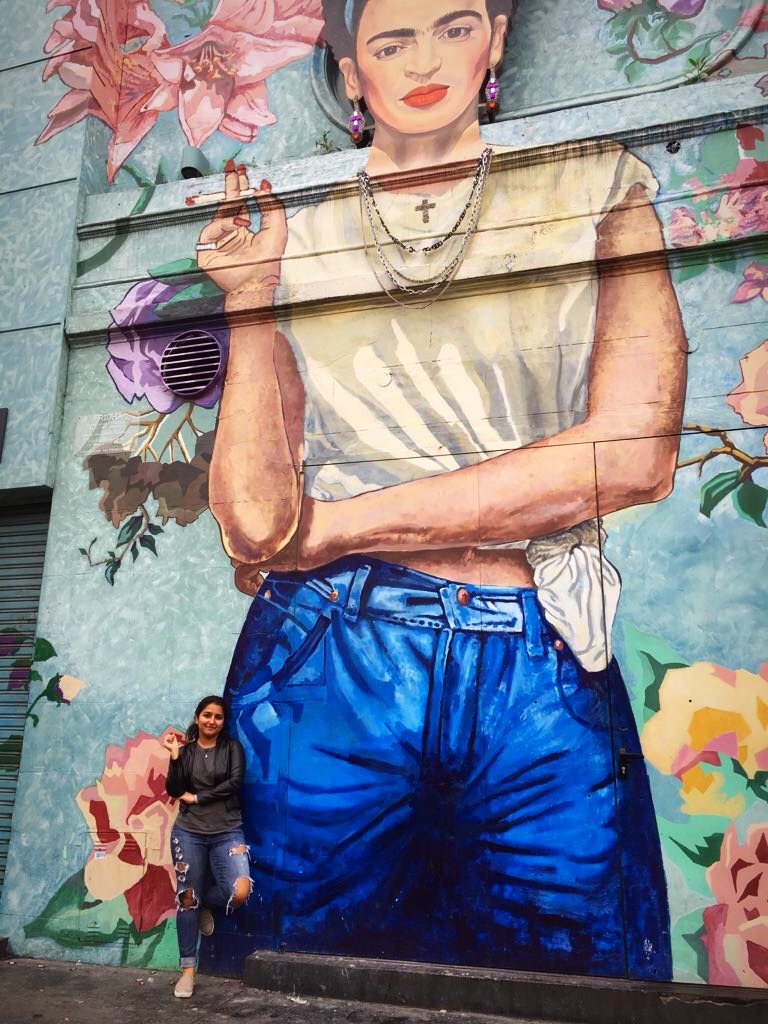 As you explore a new country, this change of perspective is sure to have an impact on your life. You'll leave the experience with skills that will enhance your personal, social and professional life.
Informed Worldviews
While exploring a new country, you'll learn how they see the world. You'll gain new insights into historical and current events. You'll be exposed to new ideas and opinions than those you're accustomed to in the United States.
Cultural Differences
While abroad, you'll meet lots of new people and participate in new cultural activities. As you interact with locals of the country, you'll learn about their cultural, religious and regional differences.
"We all have something to contribute," Bell said.
Hopefully, you'll gain a respect and appreciation for their differences, and acknowledge the significance of their culture in our diverse world.
Desire to Travel
If you're not already a self-proclaimed wanderluster, you will be after your experience abroad. Your experience will feed your desire to travel to new places throughout your life.
Ready to Go Abroad?
If you're serious about your travel plans, contact your academic advisor and the Study Abroad Office, so you can start planning out your abroad experience.
Anyone can study abroad. There's no secret formula of skills that you need to travel. If you're nervous about traveling for an entire semester, consider participating in a short-term study abroad program.