10 Etown Traditions You Don't Want to Miss
Campus traditions are an essential part of our history and community. Here's a list of our MUST attend events on campus:
1. First-Year Walk
Spread your blue jay wings for the first time as you explore the town during orientation. Meet new classmates, learn the landscape and visit the businesses of Etown!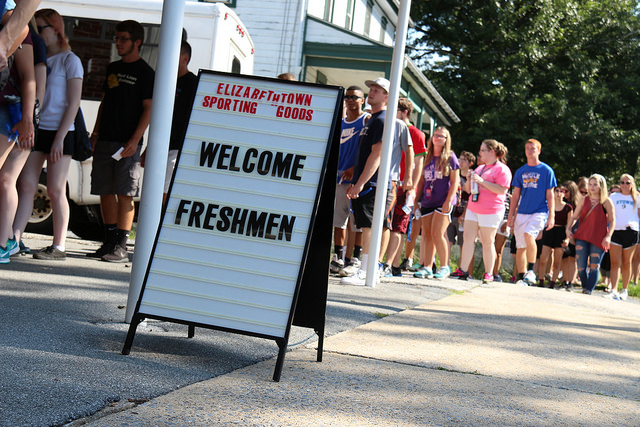 2. Homecoming Parade & Fair
View elaborate floats created by student senate and other student organizations to kick off homecoming weekend! Following the parade, walk over to the academic quad for more fun. This is your chance to stock up on swag from your favorite campus clubs just in time for homecoming. Be sure to grab our signature carrot cake cupcake as you peruse the tables!
3. The Marshmallow Game
Take part in this friendly rivalry by tossing marshmallows at your friends on the field and in the stands! Our strangest and stickiest tradition takes place on the soccer field during our annual game against Messiah College's men's soccer team.
4. Into the Streets & Into the Campus
Lend a hand at one of these community events and continue our service tradition! Grab some friends and join faculty, staff and alumni as you help clean up the surrounding community or beautify the campus.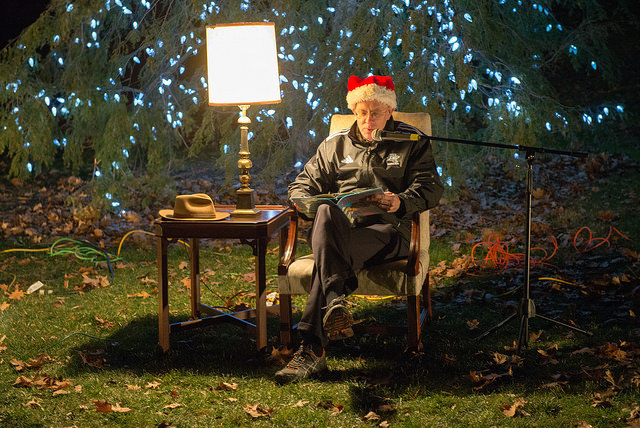 5. Thanksgiving Dinner
Kick off the holiday season by attending our Thanksgiving dinner with your blue jay family! Our family-style dinner is served by faculty, staff and alumni volunteers and is complete with turkey, stuffing and pumpkin pie. Following dinner, head to the main floor of the BSC to get your Etown family portrait taken by our photographer.
6. Holiday Tree Lighting
Immediately following the Thanksgiving dinner, continue the holiday spirit by heading outdoors for our annual tree lighting ceremony. Enjoy cookies, cocoa and carols, and listen to our own twist on a holiday tale.
7. E-Motion Dance Showcase
Come watch the largest club on campus perform, whether you're dancing on stage or supporting friends from your seat! Each showcases host a variety of dance genres including tap, ballet, hip-hop and cultural dances.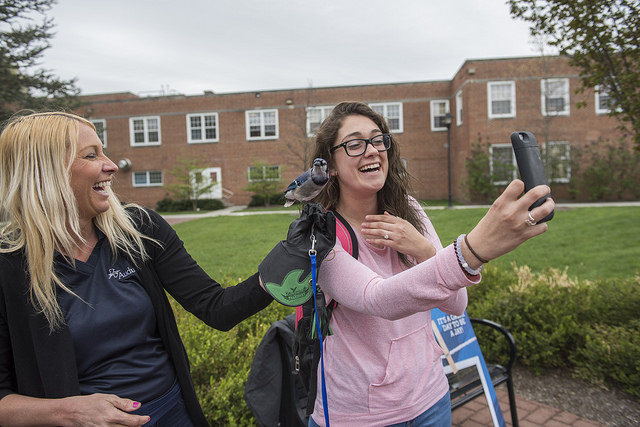 8. TGIS (Thank Goodness It's Spring)
Spend some time outdoors to welcome the warm weather at our TGIS weekend event! Enjoy games, food and entertainment with friends. Each year brings a new surprise theme to campus!
9. SCAD (Scholarship & Creative Arts Day)
Spend the day learning about the amazing creative and academic works fellow blue jays have completed on campus! Attend lectures, speak with student presenters or even submit a project of your own!
10. Blue Jay Day
Celebrate your Etown pride by participating in Blue Jay Day activities! Enjoy free morning yoga, participate in campus-wide scavenger hunts, visit food trucks, hang out with Conrad (our resident Blue Jay), win prizes and enjoy sweet treats throughout the day!
Campus traditions are a great way to get to know your campus community better; from the friends you see every day to the friendly faces of faculty and staff you recognize from your time around campus. Traditions showcase our Blue Jay pride and our students can look forward to them all year long!