Art Education Major
Fine Arts majors can combine their love of art with a love of teaching. Art is an essential and required part of public education. As an Art Education major you can foster creativity in future generations through artistic expression. Since art is a universal form of visual communication, art teachers promote the appreciation of cultural diversity.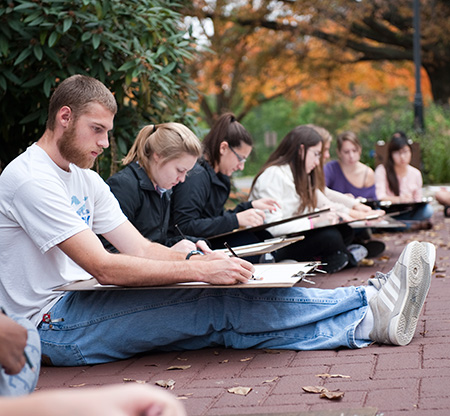 The Art Education concentration prepares students for Pennsylvania State Certification, ranging from pre-school through twelfth grade. Courses such as Methodology and Curriculum Development for Elementary and Secondary School promotes practical teaching methodologies and practices in order to prepare students for field-work experiences. Students take part in a semester-long capstone course that places students within urban, rural and suburban school settings that are supervised by certified educational professionals and mandated by the Pennsylvania Department of Education. Additionally, Studio Art and Art History courses are a large portion of an Art Education major's curriculum. In their final year, students produce professional portfolios and participate in the senior group show.
Life After E-town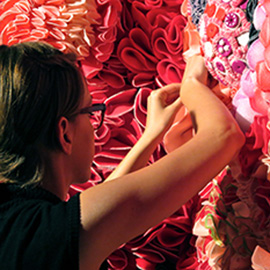 Kate Leibrand '11
Art Specialist at Moonstone Preschool teaching students ages 2-5
Kate was always passionate about art and teaching. She chose to major in art and obtain her Pennsylvania teaching certificate as well. The Departments of Art and Education worked together to create a curriculum that fit her needs. She formed such a strong bond with her professors that a number of them attended her art shows in the Lancaster area even after graduation. During her time at E-town, Kate was involved in Student Senate and was a member of the Track and Field team.