Master of Music Education Program
Elizabethtown College is excited to offer the nation's first Master of Music Education (M.M.E.) degree focused on the study of peacebuilding. This music education program for teachers blends online learning with one week per summer of face-to-face interaction during the three-year program to support peacebuilding in the music classroom.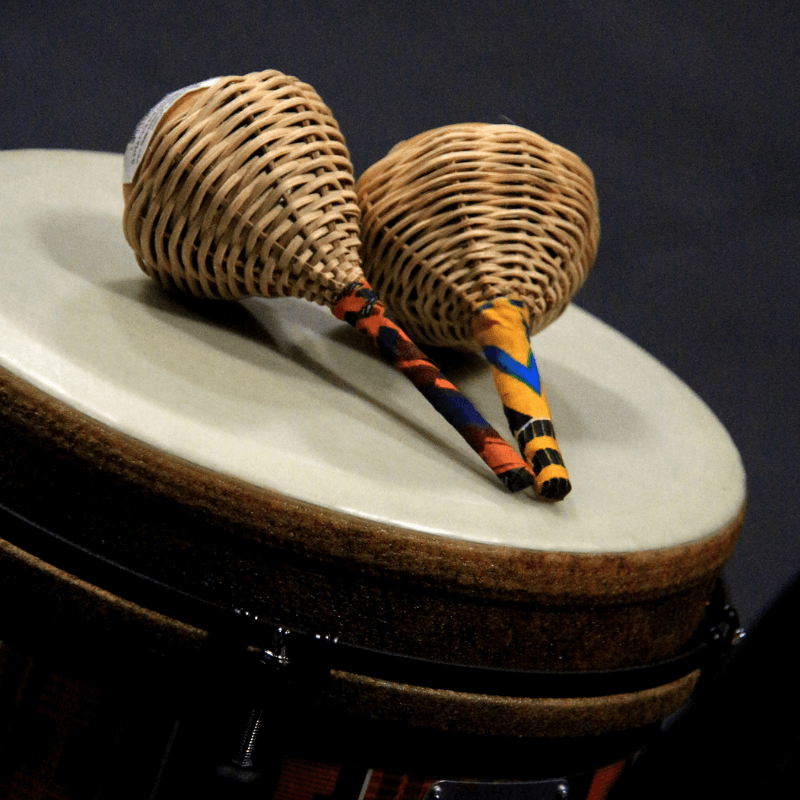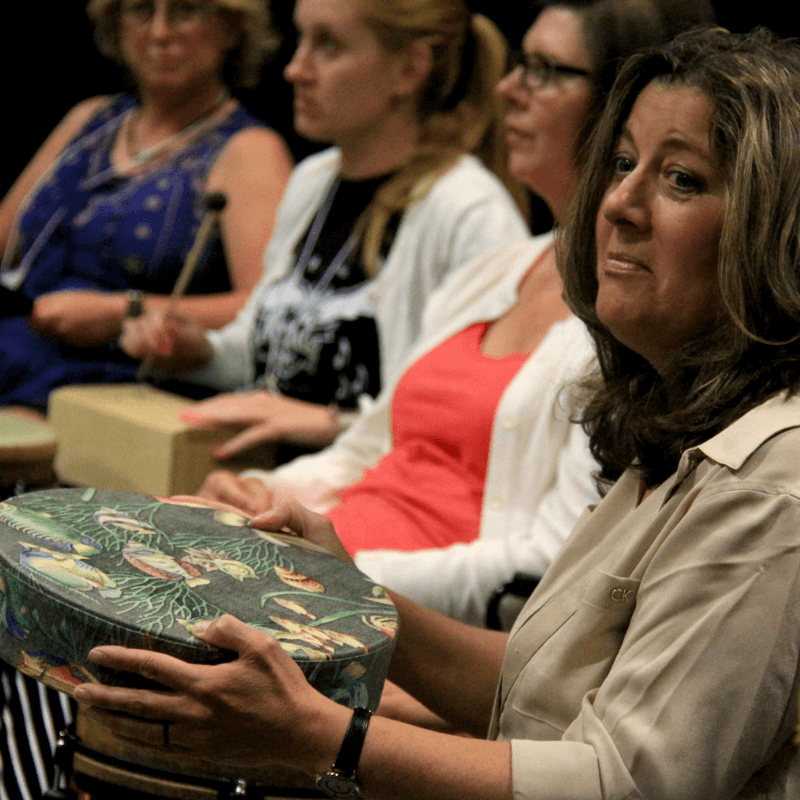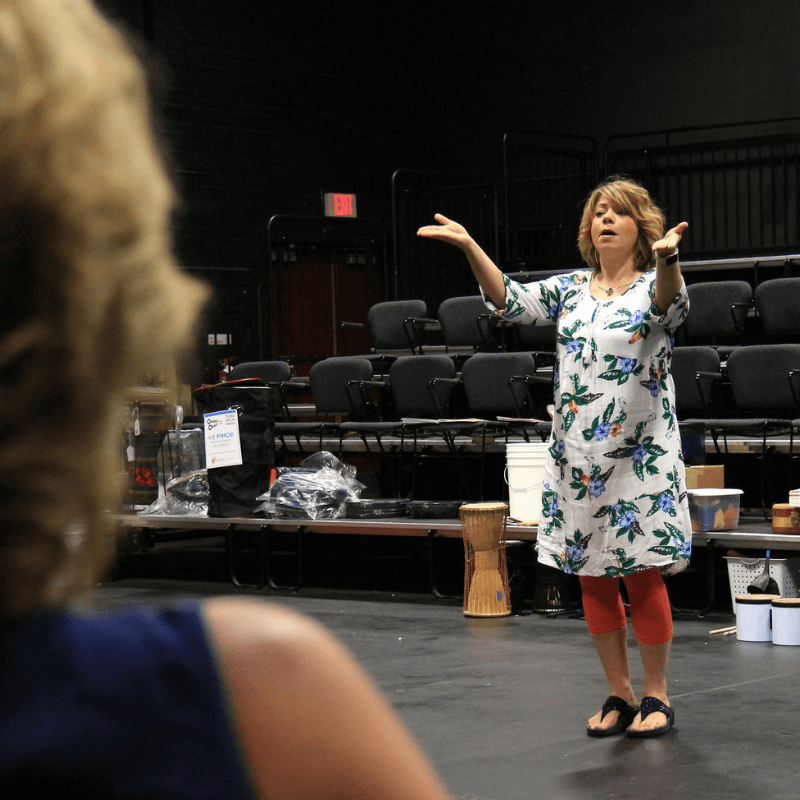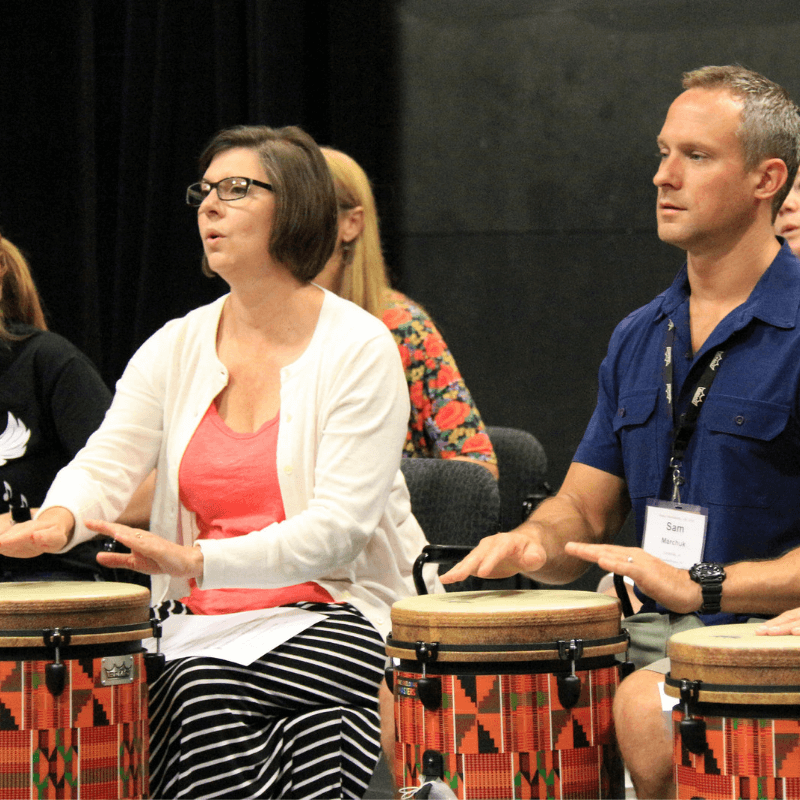 What's Unique About This Program
Grounded in Our Anabaptist Heritage
E-town's heritage provides the perfect setting for our Master's in Music Education in Pennsylvania. Listening to diverse voices in peacebuilding, our Anabaptist heritage encourages teachers to take time for reflective discernment and bring that deepening sense of self and community into the classroom.
Focused on the Study of Ethnomusicology
Understanding music from other cultures is a necessary step toward peacebuilding. To build peace, teachers cultivate empathetic understanding and humanize each other through the arts. Our master's program is one of the first to integrate ethnomusicology with peacebuilding to explore rich and diverse musical traditions.
Inspired by World Music Drumming

©

Curriculum

The World Music Drumming© curriculum uses drumming, singing, moving, and playing to build community through listening, improvisation, and interlocking performances. Using this vision as inspiration, our world music drumming master's program explores global perspectives of music making and the empowering nature of circle drumming.
Master of Music Education
Courses
Our diverse music education courses take a multifaceted approach to music education, blending Anabaptist perspectives, mindfulness and World Music Drumming© instruction with an emphasis on culture. Together, our hybrid courses allow for flexible scheduling and help teachers implement a variety of peacebuilding strategies in their classrooms. Some of our courses include: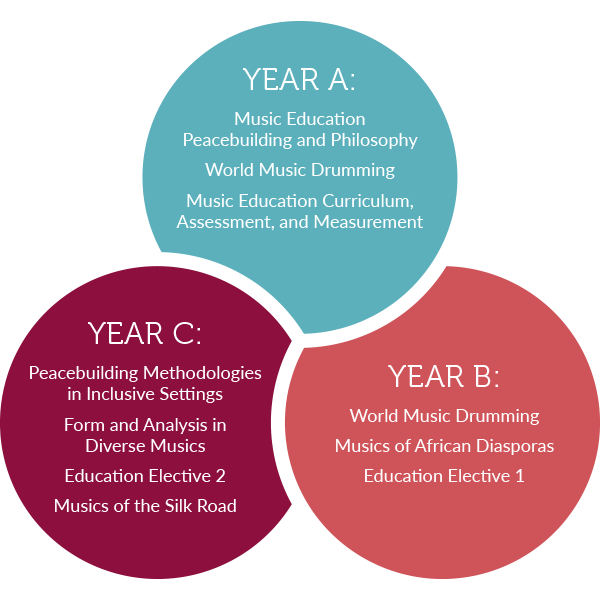 Transform Your Career: Teach Peace with Music Education
Choosing to teach peace with music education makes a difference in the lives of children. After completing our master's program for music educators, peacebuilding will become an integrated focus in your classroom. Educators learn about empowering social-emotional learning and mindfulness through intentional listening and music making. Peacebuilding lessons build relationships, empower voices, cultivate imaginations, and promote social-emotional learning.
Empower Voices
Voice is the heart and soul of musical expression. Music educators empower students' voices by cultivating creativity and listening.
Cultivate Imaginations
Creativity is built from the imagination. New possibilities for peacebuilding can be imagined and cultivated through musical metaphors, improvisations, and expressive decisions.
Promote Social-Emotional Learning
Self-awareness, empathy and community are key to peacebuilding. Learning about other cultures helps students transform personal values and beliefs, which leads to greater social-emotional learning.