You Made a Powerful Impact!
Thank you to the Elizabethtown College community—alumni, parents, faculty, staff, students, and friends—who made the Power of One Day an overwhelming success! On March 22, a record-setting 1,822 donors came together to raise $507,112 – also a new record amount for dollars raised. This collective generosity will make a powerful impact on current and future generations of Blue Jays. Thank you for helping to show the world why there is truly ONE Etown!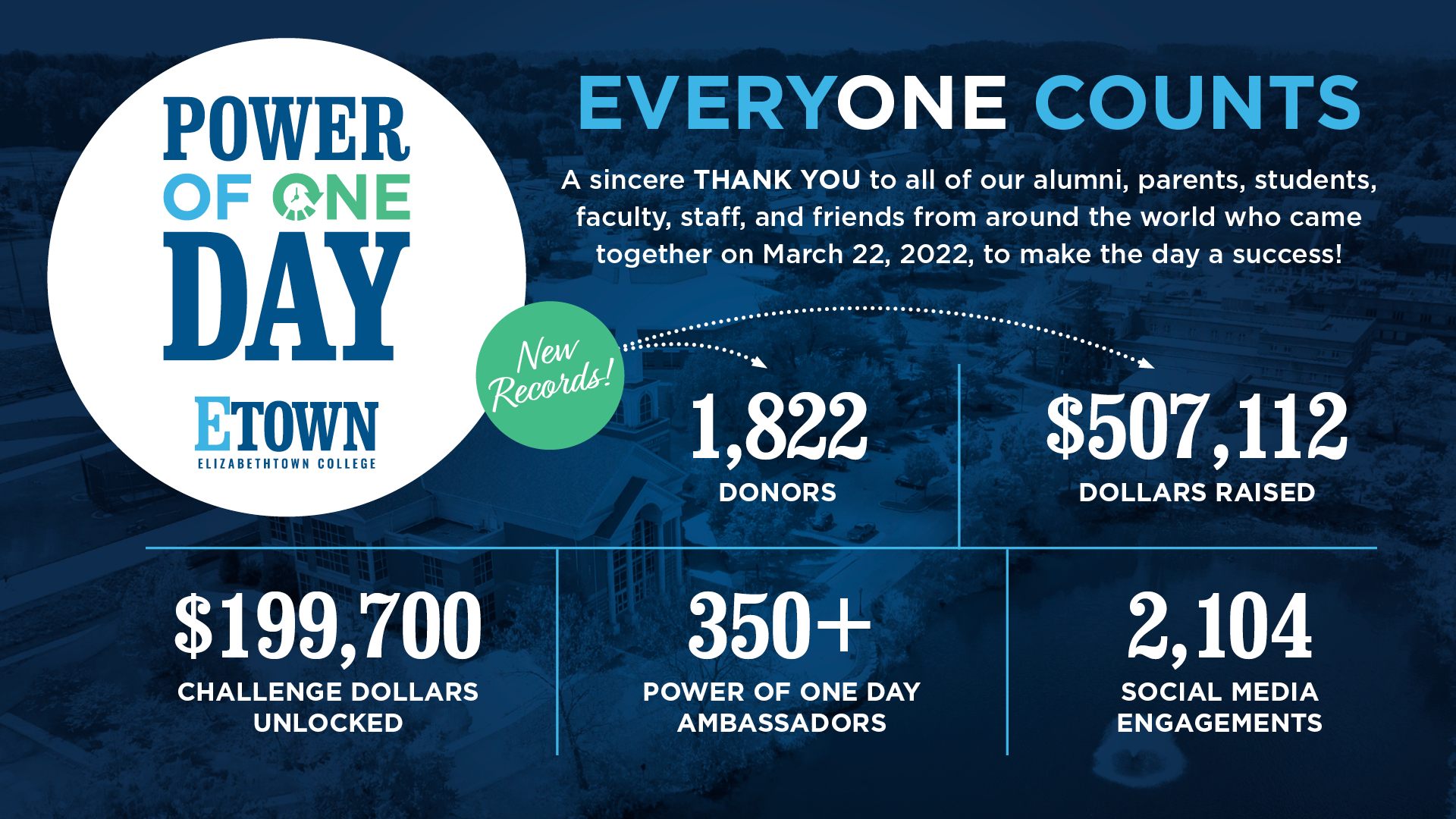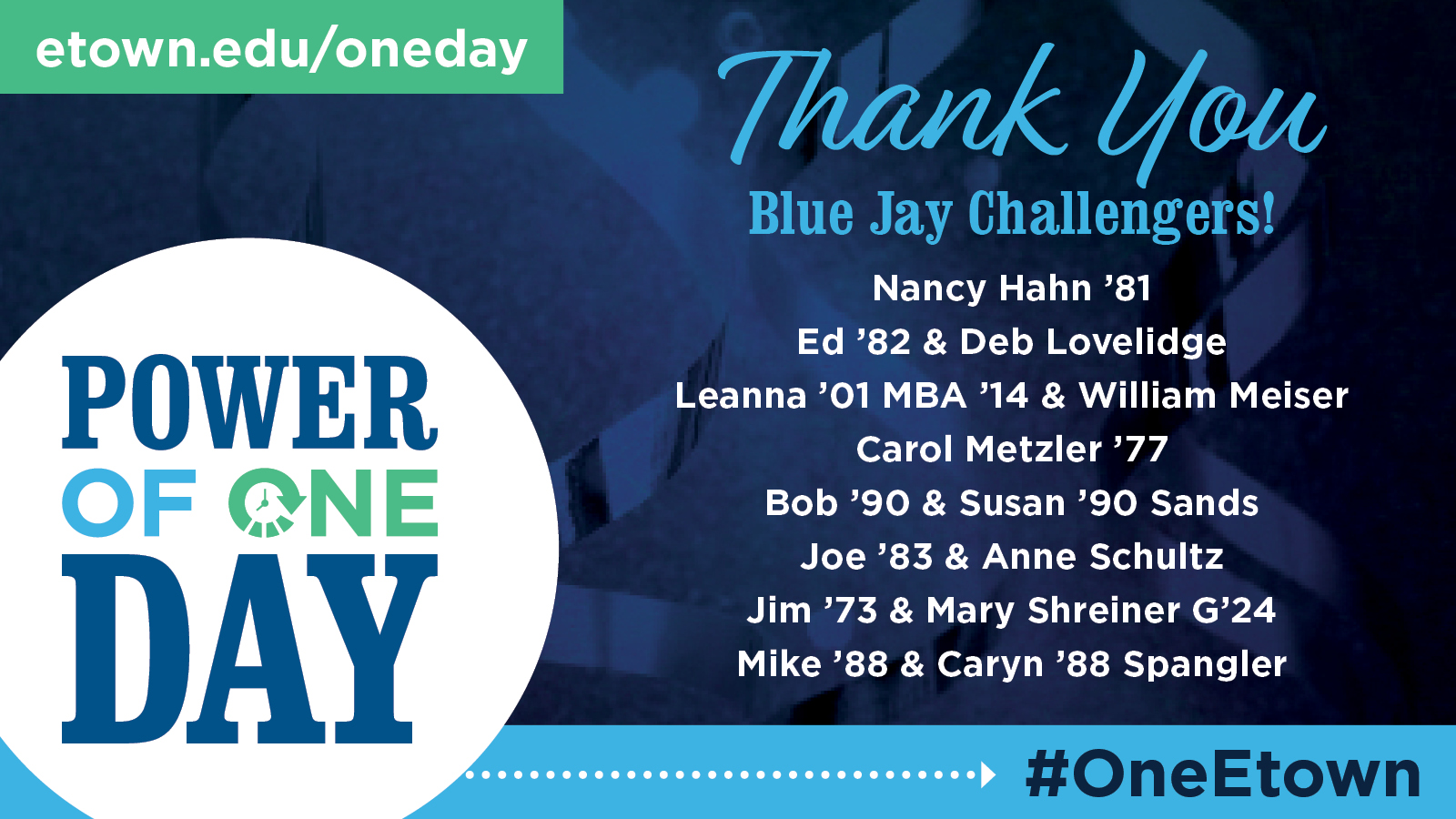 Leading the Way
A special thank you to our loyal group of Blue Jay Challengers who matched every donation on Power of One Day with an additional $100 donation!
There's Still Time to Make a Difference