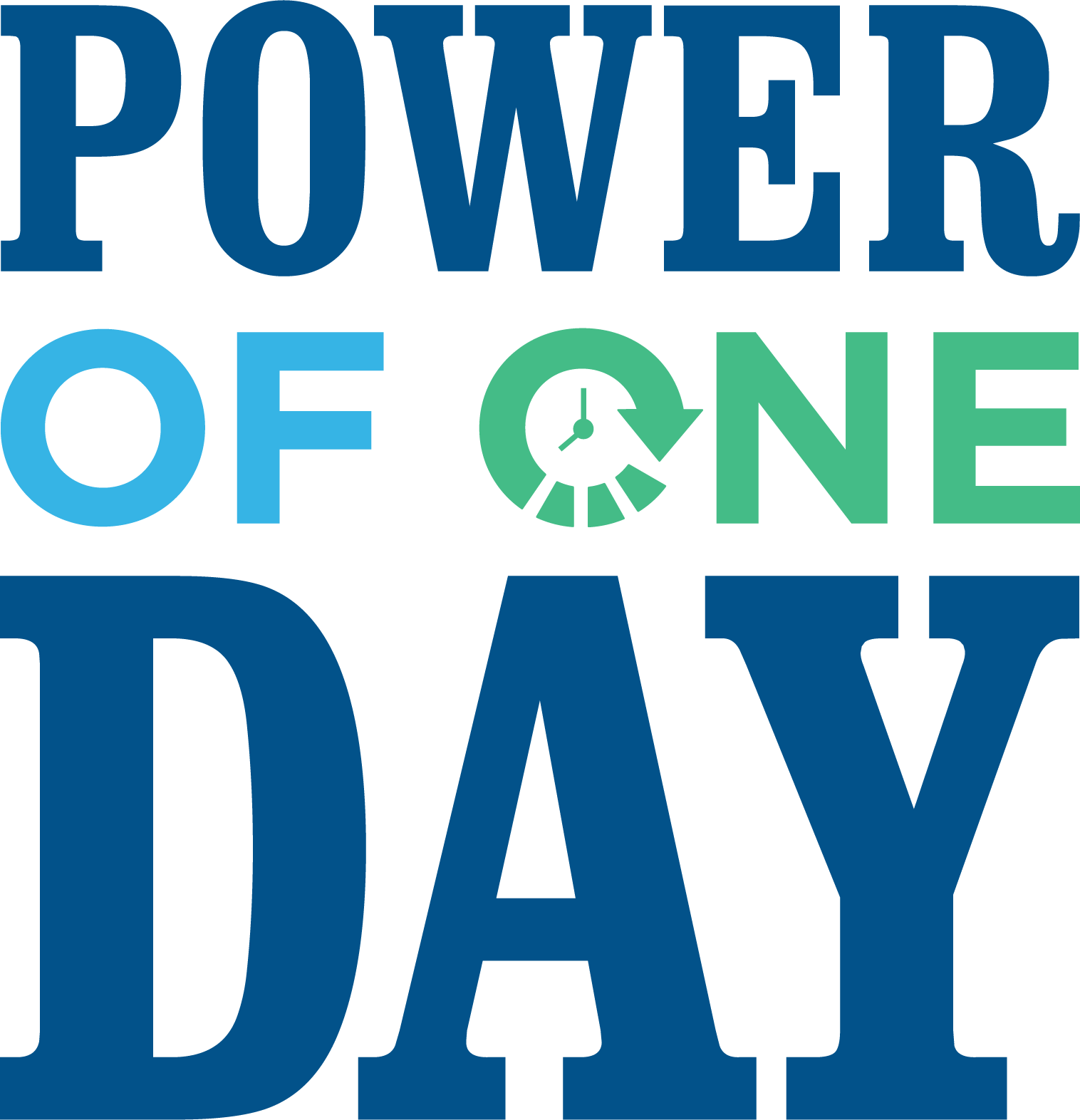 Thank You!
Thank you to all the members of the Elizabethtown College Community—alumni, parents, faculty, staff, students, and community partners for your support throughout yesterday's Power of One Day! Your contributions toward Etown scholarships and financial aid, academic programs, athletic teams, and more will provide the crucial support needed for our students to work toward their education goals. Together, you've proved there is only ONE Etown! There's still time to make a gift to the area that means the most to you.
Join the Challenge
Contribute to the Power of One Day and your one gift will lift Etown to its goal of 1,899 donors! All gifts of any amount will be boosted with an additional $100 from a loyal group of Blue Jay Challengers. Together, as one, we can make a difference!
Total: 1,801
Goal: 1,899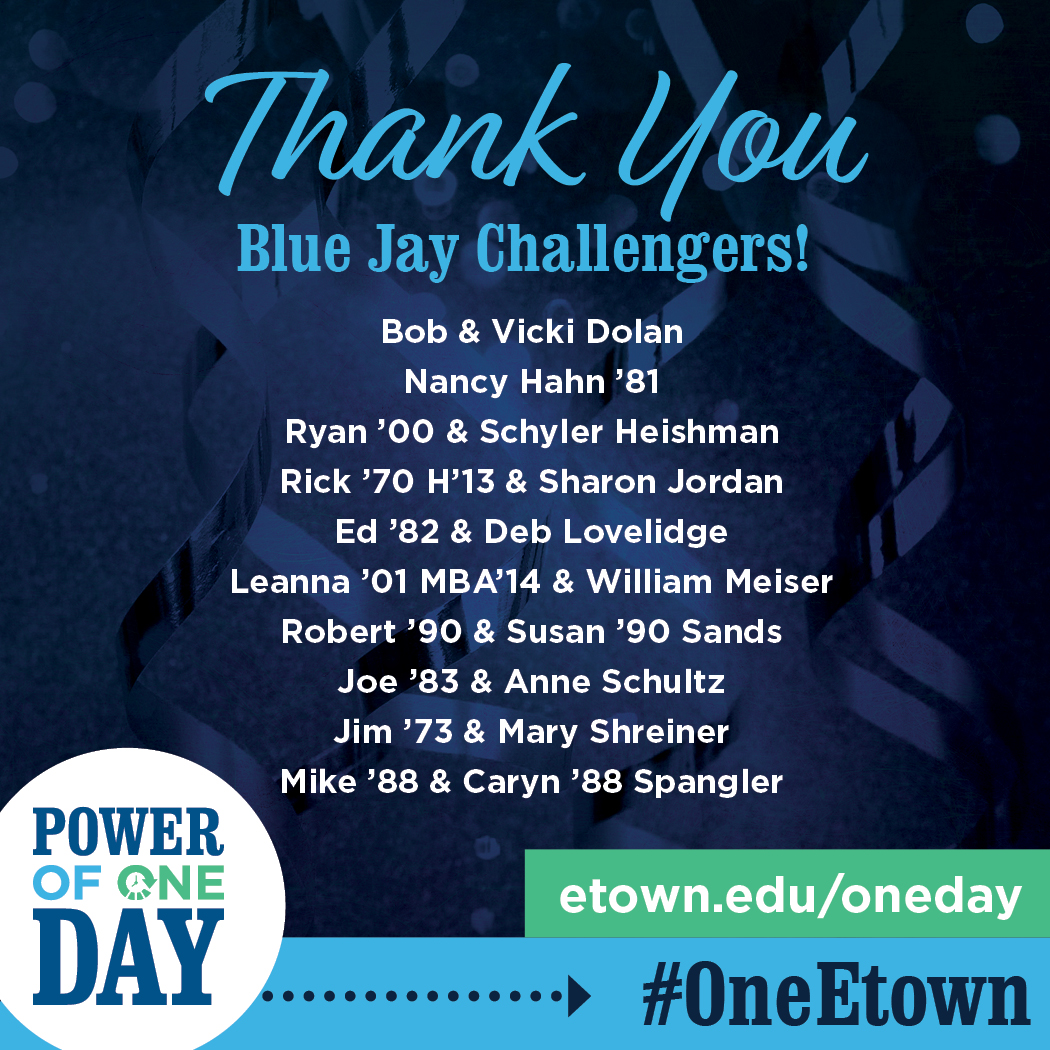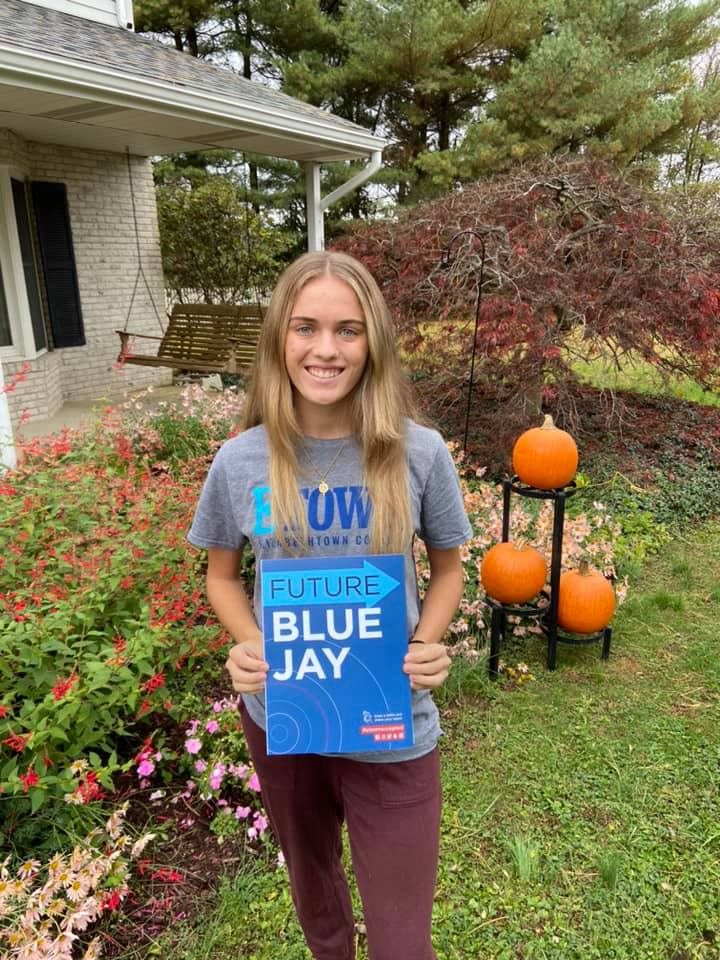 Hatch A Jay
Spread your love for Etown, and help us welcome new students into our campus community through our Hatch A Jay program! Students referred through this program are eligible for a one-time $1,000 scholarship! Use your college experience as an example for others in your life. Connect us with other amazing students who you think will make a great fit with Etown.
Social Media
There's no place like Elizabethtown College. Share your Etown story with us on social media using the hashtag #OneEtown. We also invite you to download our "I Gave" graphic and share your Etown pride after you've made your gift.
You can also update your Facebook profile photo with our custom Power of One Day frame. To add one to your profile photo, click on your profile photo, then "Add Frame", and search for Elizabethtown College.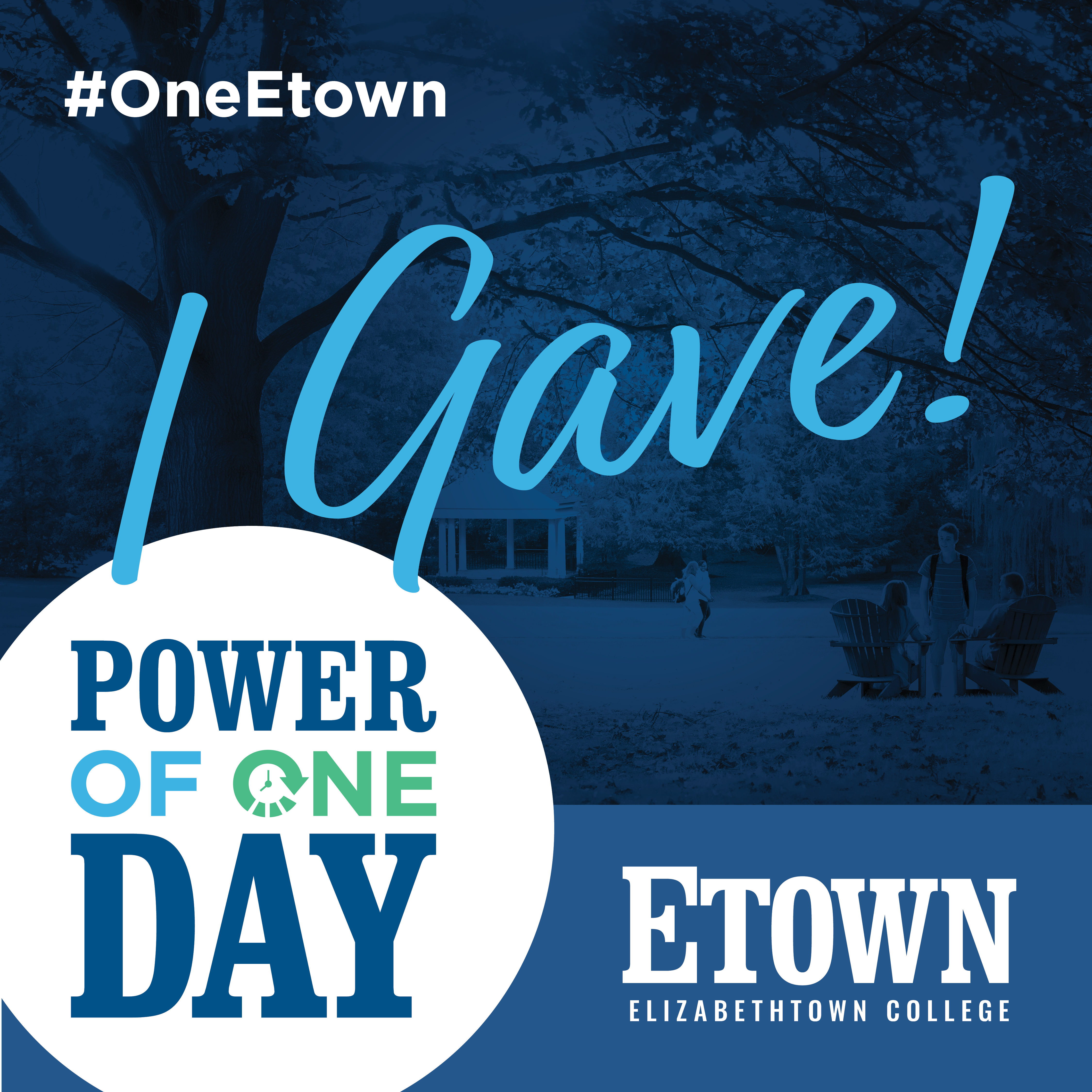 Thank a Faculty or Staff Member
Was there an Etown faculty or staff member who made a difference in your life? Share your appreciation for someone who inspired you. We'll pass these submissions on to them.