Inauguration Recap
Thank you from President Strikwerda
Dear Friends,
In spite of the damp and rainy season outside, the atmosphere in Leffler Chapel on Saturday was warm and uplifting as we came together in an inauguration ceremony. To those who joined us in celebrating the College, thank you. Your presence was encouraging to Gail and me and to our entire campus community. A truly memorable event in my life and the life of the College, this inauguration was as special for me as it was for our community. Together, we are setting a course for our collective future.  For those who were not able to attend, thank you for your good wishes. The cards, letters, emails, phone calls and citations have all reinforced, for me, the power of community, friends and colleagues.
The entire weekend was a showcase for our College, from the collaborative spirit that was evident in Thursday evening's faculty/student research presentations to bringing to life the artistic and scholarly talent of our faculty members in both the spectacular Friday evening recital and the Saturday morning roundtable discussions. The ceremony, itself, which brought together individuals from far and near, honored me and the institution that is Elizabethtown College.
And, of course, our students. I am so grateful for their thoughtful planning. The tree they purchased and planted to commemorate my inauguration- a shagbark hickory- will display vibrant color as the weather cools. And, having thought of everything, it was strategically placed so that I can see it from my office and be reminded daily of this wonderful gift. Their energy in organizing a 3K fun run/walk on Sunday further demonstrated their understanding of me—my joy in trying to stay fit and exploring the outdoors.
To those who were first-time visitors, my colleagues and I were delighted to welcome you to Elizabethtown College's beautiful campus. I'm sure you were as taken by this very special place as I was when I first visited. I knew it was a place to which I wanted to return. It's now a place I'm proud to call home. I hope you feel the same and will return again, soon.
As I stated in my inaugural address, education should be rooted in a moral vision and used to serve others, in order to create a better world. In being a bigger part of the world, our students bring our college motto, "Educate for Service," to life. Service is rooted in the fabric of life for our Elizabethtown students. And, through living lives of service, they become part of a better world.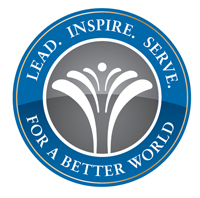 If you would like to more closely connect to the Elizabethtown community and are not currently receiving our Elizabethtown magazine, please request that one be sent to you. And "friend us" on Facebook, if you'd like.
On behalf of the College, Gail and I thank you for your interest in our work here at Elizabethtown.
Most Sincerely,
Carl J. Strikwerda
President, Elizabethtown College
Short Video Recap: Concert and Ceremony (1m 53s)
Full Video: Faculty Concert (53m 01s)
Full Video: Ceremony (1h 24m 01s)
Video Recap: Go the Distance with Carl 3k
Photos from the Weekend