Blue Jays Always Opening Days
Fall Orientation Dates: August 22-27, 2019.
First Year Momentum students arrive August 16, 2019.*
International students arrive August 20, 2019.*
First Year Honors students arrive
August 22, 2019.*
First Year Undergraduate Fellows arrive August 22, 2019.*
First Year & Transfer Students arrive August 23, 2019.*
*Registration and move-in begins at 8:00 a.m.

 
   Required readings for Orientation:
    1. Interfaith Social Justice and Global Peacemaking
    2. Character, Honor, Integrity, Civic Responsibility
Resources for Parents and Families:

 
1. Invitation to Homecoming and Family Weekend, October 18-20. Click here for schedule.
2. Parents and Family Orientation Course: Your Student and You: Turning Change Into Growth During the First Six Months of College
This course is designed to acquaint parents of First Year students to the transitions and developmental opportunities they will experience during their first semester at Elizabethtown College. Additionally, the course provides information and knowledge to parents for aiding them in their own transition as the relationship with their student moves to a new state. Due to the unique opportunity this course has in aiding families of First Year students, we are making it available at no cost, to any parent of a First Year student who wishes to enroll. Register here.
High School Dual Enrollment Orientation  August 19, 2019 6-7:00 pm Hoover 212
     Remember- if you are a minor, all high school students need to complete, sign and bring the Minors on Campus form with you to campus.
Important 2019 Fall Orientation Dates
 
Arrival and Residence
Hall Check-in
Fall Orientation
First Day of Classes
Momentum Students
Friday, August 16
Friday, August 23
Monday, August 26
First-year and Transfer Students
Friday, August 23
Friday, August 23
Monday, August 26
First-year Honor Students
Thursday, August 22
Friday, August 23
Monday, August 26
First-year Undergraduate Fellows
Thursday, August 22
Friday, August 23
Monday, August 26
International Students*
Tuesday, August 20
Friday, August 23
Monday, August 26
 
*International Student Orientation is Wednesday and Thursday, August 21st and 22nd
Opening Days First Year Walk
It is a long held tradition for the incoming class to walk from the campus into the local community of Elizabethtown. Once in town students have two options for engaging with the local community.
Option #1 students can join small groups assigned to various locations in the community where they will engage in service learning projects. 
Option #2 students will form small groups to explore and interact with the local community through a program called City As Text.
City as Text, a signature program of the National Honors Collegiate Council, is where students immerse themselves in the local community exploring the culture and geography of immediate neighborhoods. This is an opportunity for new students to become familiar with their new home: Elizabethtown. Students are challenged to be sensitive and reflect about the human experience in the local built environment. Students explore the local community paying attention to the architecture, the people, and daily life activity through interacting with local people and making observations. Images acquired, sounds heard, tastes and smells ingested, and conversations with local residents all become materials contributing to the students experience about not only how much is normally missed in an ordinary day of one's life; but also how much might be seen and heard. City as Text TM is an active learning approach helping students regard the world as a book to be read and to see their journey through it as a cartographer's task of charting the personal paths they take to uncover and discover the surrounding environment.
ACTIVITY
Students form groups of 3-4 people. Each group has a 3 hour period for exploration. Each group begins their journey in one of the  six neighborhoods comprising the Elizabethtown Borough. Ultimately each group will explore as many neighborhoods as possible within the 3 hour timeframe. All groups return to campus for a post exploration discussion. Each group elects a spokesperson to give a report summarizing the group's discussion. All students gather together to hear a report from each group.
HELPFUL HINTS
Talk to local people, patronize local businesses, get some refreshments but do not linger, keep moving, take notes, take photographs, take video, use the electronic story maps for direction and context.
ELIZABETHTOWN STORY MAPS TOWN & CAMPUS
Elizabethtown Map
Elizabethtown College Map
Historic Elizabethtown Pennsylvania: A Walking Tour
DESCRIPTIONS OF THE SIX NEIGHBORHOODS OF ELIZABETHTOWN
MAP OF THE SIX NEIGHBORHOODS OF ELIZABETHTOWN
Fall Orientation All First-Year and Transfer Student 2019 Schedule (Subject to change)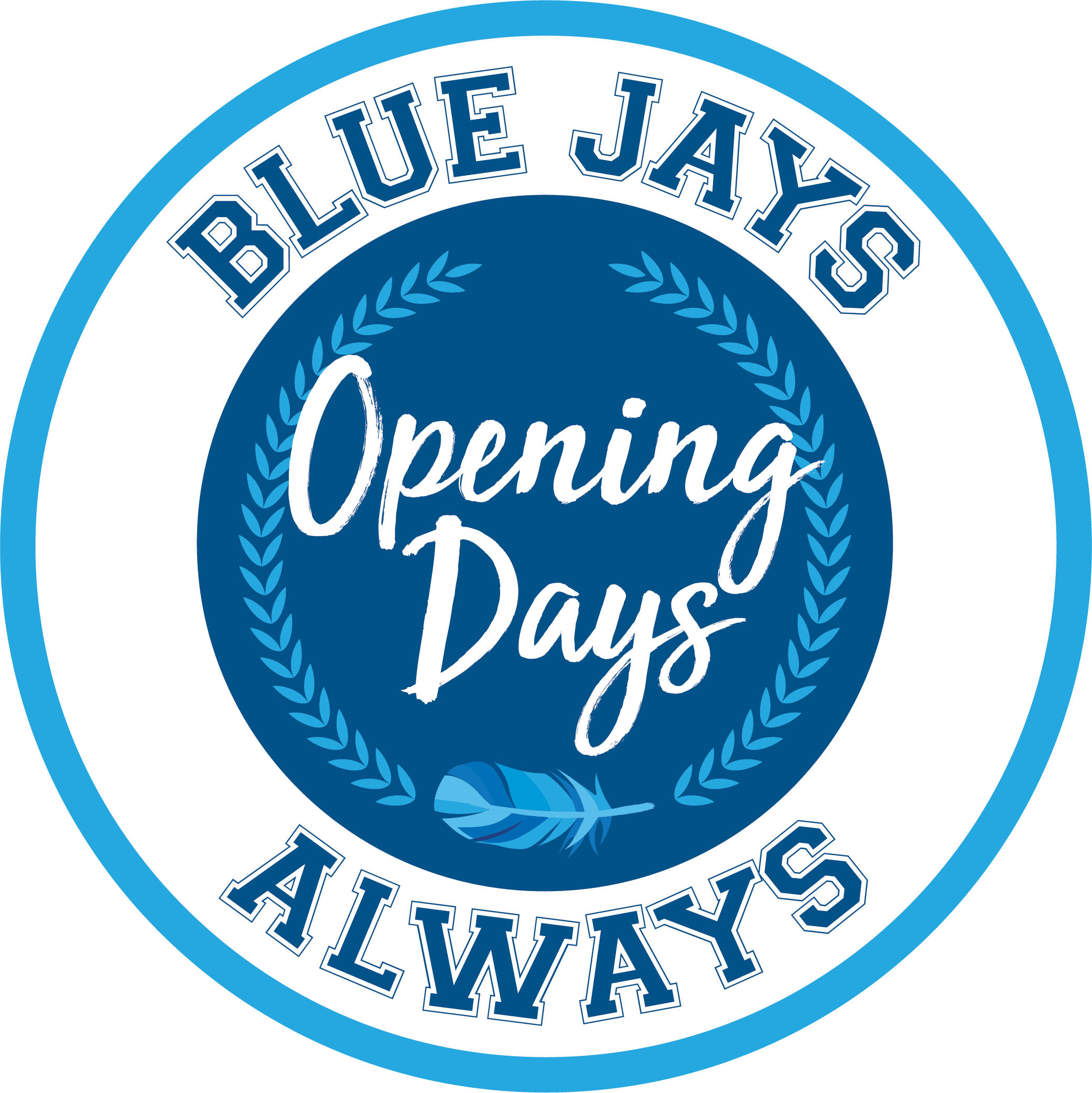 Friday, August 23 (All First-Year and Transfer Students)
8:00 am – 11:00 am       
REGISTRATION & MOVE INTO RESIDENCE HALLS- Leffler Chapel Parking Lot
8:00 am             
HONORS STUDENTS DEPART FOR HOOT - Meet at Brown Lot (across from Leffler Chapel, Lake Placida)
10:45 am
COMMUTER REGISTRATION AND BREAKFAST - Commuter House Corner of Cedar and South Mount Joy Street. Park at Elizabethtown Church of the Brethren.

9:00 - 11:30 am  OPTIONAL CAMPUS OPEN HOUSES
    
WELCOME AND INFORMATION TENT with family photo opportunities  BSC Lawn
COLLEGE BOOKSTORE - (opens at 8am)
ITS (INFORMATION & TECHNOLOGY SERVICES) INFORMATION- Nicarry Hall 125
STUDY ABROAD OPEN HOUSE - Nicarry Hall 117
CENTER FOR GLOBAL UNDERSTANDING AND PEACEMAKING- Nicarry Hall 121
LIBRARY OPEN HOUSE - High Library
WRITERS HOUSE OPEN HOUSE -  Bowers Writers House
MOSAIC HOUSE OPEN HOUSE  - Mosaic House; Corner of Orange Street & South Mount Joy Streets
STUDENT INVOLVEMENT CENTER OPEN HOUSE - Baugher Student Center
CAREER SERVICES OPEN HOUSE - Baugher Student Center 201
CENTER FOR STUDENT SUCCESS OPEN HOUSE - Baugher Student Center 216
OFFICE OF ALUMNI RELATIONS- Raffensperger Alumni House, Corner of College Avenue & Chestnut Street
STUDENT EMPLOYMENT OPEN HOUSE- Human Resources; Myer Hall 2200
PSECU OPEN HOUSE- Brossman Commons
ADMISSIONS OPEN HOUSE- Leffler House
YOUNG CENTER FOR ANABAPTIST AND PIETIST STUDIES- Young Center (located on far side of Lake Placida next to Campus Road)
WELLNESS FAIR- Bowers Center for Sports, Fitness, and Well-Being
10:30 am – 1:00 pm       
OPENING DAYS LUNCH- Brinser Field -
1:10 pm-1:30 pm
BLUE JAYS ALWAYS OPENING DAYS WELCOME- Baugher Student Center Terrace
Welcome by Professor Jean-Paul Benowitz, Director of Student Transition Programs and Prestigious Scholarships and Fellowships, President Cecilia M. McCormick, J.D., Dr. Elizabeth A. Rider; Senior Vice President for Academic Affairs & Dean of Faculty, Professor of Psychology, Dr. Celestino J. Limas; Vice President for Student Life

1:30 – 2:00 pm
FAMILY & FRIENDS FAREWELL - Baugher Student Center Terrace
Families and Friends please depart by 2:00 PM
2:00-2:20 pm
FIRST YEAR SEMINAR PEER GROUPS - Academic Quad

2:30 – 3:30 pm
FIRST YEAR SEMINAR MEETINGS - Various Locations 
3:30-4:00 pm
BREAK
3:30 pm             
HONORS STUDENTS RETURN FROM HOOT.
4:00-5:30 pm
THE BLUE JAY COMMUNITY Musser Auditorium,Leffler Chapel & Performance Center

5:30 – 6:30 pm
DINNER- Marketplace; Brossman Commons
Join your First Year Seminar Flock and Peer Mentors for Dinner
6:30-8:00 pm
THE BLUE JAY COMMUNITY Musser Auditorium,Leffler Chapel & Performance Center
8:00 pm
WELCOME TO YOUR NEW NEST- MEET YOUR ROOMMATES/FLOORMATES
Resident Assistant Floor Meetings

Saturday, August 24
7:00 – 8:30 am
BLUE JAYS WELLNESS BREAKFAST (Optional) Marketplace; Brossman Commons
Optional small flock discussions about wellness

9:00 am
ACADEMIC DISCUSSIONS  Musser Auditorium of Leffler Chapel   
9:00-9:20     Academic Freedom: Students, Faculty, and Academic Inquiry
9:30-9:50     Academic Accommodations: Access & Equity
10:00-10:20 Academic Advising & Family Educational Rights and Privacy Act (FERPA)

10:30-10:45
BREAK
10:45- 11:45 am
EDUCATE FOR SERVICE- Musser Auditorium of Leffler Chapel
Explore options for Civic Engagement, Global Citizenship, & Study Abroad
12:00 pm-1:00 pm
 LUNCH- Marketplace; Brossman Commons
1:15-5:00 pm    
OPENING DAYS FIRST YEAR WALK- Baugher Student Center Terrace

5:00 - 6:30 pm              
DINNER- Marketplace

6:30 - 8:30 pm (optional) 
BLUE JAYS ALWAYS OPENING DAYS GAMES & ALUMNI GAMES - (participating athletes are dismissed) Various Playing Fields
1899 Cup Ceremony

9:00 - 11:00 pm (optional)
STUDENT SENATE CAMPAIGN 2019  Musser Auditorium of Leffler Chapel
Introduction to the Student Senate. Consider running for a position on the Student Senate. Entertainment by student performance groups.
Sunday, August 25
7:00 – 8:30 am
BREAKFAST - Marketplace; Brossman Commons

  8:00 am - Noon
EXPLORE A LOCAL HOUSE OF WORSHIP (Optional, Times Vary)
Walk with a peer mentor, a chaplain's office student leader, and friends from your FYS peer group to explore a local house of worship. Here is a list of several options, meeting places/times, and the peer mentors or chaplain's office students who will host you and your friends on the visit.
9:30 – 11:00 am              
DINING SERVICES STUDENT EMPLOYEE MEETING - Marketplace; Brossman Commons
This meeting is required of all first-year students who will be working for Dining Services.
10:00 am-1:00 pm
PARKING PERMIT DISTRIBUTION- Campus Security Office; Orchard Hall 605 South Mount Joy Street

Noon-1:00 pm
LANCASTER COUNTY PENNSYLVANIA DUTCH SUNDAY DINNER- Marketplace; Brossman Commons
Experience and taste local traditional Pennsylvania Dutch food & culture

1:15-2:30 pm
BLUE JAYS ALWAYS RALLY - Musser Auditorium, Leffler Chapel

2:30 – 3:30 pm
CLASS OF 2023 BLUE JAYS ALWAYS FLOCK PHOTO- Elizabthtown College Track
4:00-6:30 pm
WELCOME BACK BARBEQUE AND STUDENT RIBBON CUTTING FOR BOWERS CENTER FOR SPORTS, FITNESS, AND WELL-BEING-   Bowers Center

6:00-6:30 pm 
CAMPUS WORSHIP SERVICE- Bucher Meeting House, Young Center
7:30 pm
INDUCTION - Dell
Monday, August 26
8:00 am
FIRST DAY OF CLASSES
6:00-7:30 pm
FIRST YEAR PEER MENTORS AND FLOCKS MONDAY MEAL - Marketplace; Brossman Commons
First Year Seminars meet for dinner with Peer Mentors
Tuesday, August 27
3:30 pm
CONVOCATION
Peer Mentors & All New Students Assemble - KAV
First-year, Transfer, & International Students
4:00 pm
CONVOCATION - Leffler Chapel
5:00 pm
All Campus Dinner - Brinser Field
Wednesday, August 28
11:00 am – 12:00 pm
FIRST YEAR SEMINAR ROUND TABLE: ELECTRONIC RESOURCES
Navigation of campus electronic resources, with a focus on Jay Web, Canvas & Starfish.
Wednesday, September 4
11:00 am - 12:00 pm
ACADEMIC DEPARTMENT WELCOME SESSIONS
Students are expected to visit the department in which they intend to declare a major. If you are a double major, please begin at one department and then proceed to the other. If you are undecided, please visit a department(s) in which you have an interest as a potential major.
Wednesday, September 11
4:00 – 6:00 pm
STUDENT INVOLVEMENT FAIR - Thompson Gym