Blue Jays Beginnings: Take Flight!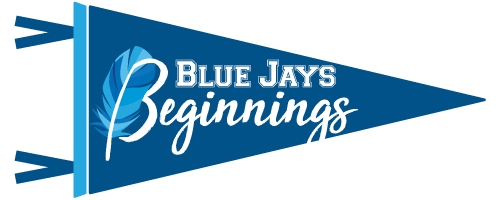 Winter 2020 Orientation Schedule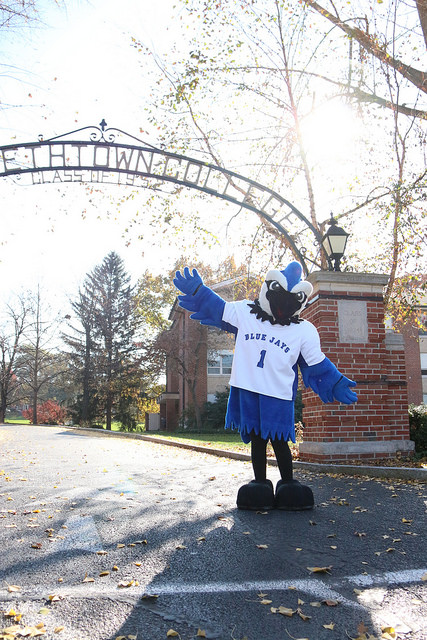 Register for Winter Orientation
Important 2020 Winter Orientation Dates
 
Arrival and Residence
Hall Check-in
Winter Orientation
First Day of Classes
International Students*
Wednesday, Jan. 8
Begins Thursday, Jan. 9 and runs through Sunday, Jan. 12
Monday, Jan. 13
New Students
Friday, Jan. 10
Begins Friday, Jan 10 and runs through Sunday Jan. 12
Monday, Jan. 13
Winter Orientation 2020 Schedule (Subject to change)
View Printable Schedule here
Thursday, January 9, 2020
(International Students Only)
9:30 – 11:00 a.m.
INTERNATIONAL STUDENT BREAKFAST - Ella's Place
International students breakfast with International Leadership Assistants
11:00 – 11:30 a.m.
INTERNATIONAL STUDENT SCHEDULES & MAIL BOXES - BSC
International Leadership Assistants help international students print schedules and learn to use mail boxes
11:30 a.m. – 12:15 p.m.
INTERNATIONAL STUDENT GROUP ACTIVITIES - Bird Cage
International Leadership Assistants Lead Group Activities
12:15 – 1:15 p.m.
WELCOME TO ELIZABETHTOWN COLLEGE - Nicarry 202
Introductions, Review of Schedule, seminar, Handbook, etc.
INTERNATIONAL STUDENT INTRODUCTIONS - Nicarry 202
International Students and Scholars and International Leadership Assistants Formal Introductions.
12:00 – 1:00 p.m.
IMMIGRATION QUESTIONS, FORM I-20, STATUS - Nicarry 202
Kristi Syrdahl;  Director of International Students and Scholars
1:00 – 1:15 pm
ILA vs. Peer Mentor/RA/SPO/SWAG/Kinesis, etc. - Nicarry 202

1:15 – 2:30 p.m.
INTERNATIONAL STUDENT LUNCH AT P&J'S PIZZA
2:30 - 3:00 p.m.
INTERNATIONAL STUDENT ENERGIZER ACTIVITY - Nicarry 202

3:00 - 3:30 p.m.
INTERNATIONAL STUDENT RESPONSIBILITIES - Nicarry 202
Kristi Syrdahl; Director of International Students and Scholars
3:30 – 4:00 p.m.
ILA INFORMATION, OFFICE HOURS, PROGRAMMING - Nicarry 202
4:00 p.m.
INTERNATIONAL STUDENT TRIP TO PARK CITY MALL & DINNER
Friday, January 10, 2020
(All New Students)
8:00 a.m. – 11:00 a.m.
REGISTRATION - Campus Security Office 605 South Mount Joy Street
New students greeted by Peer Mentors, orientation check in, photo ID & validation, vehicle registration, move into Residence Halls.

Noon - 1:00 p.m.
LUNCH - Susquehanna Room: Myer Residence Hall
Welcome new students and families.

Jean-Paul Benowitz, Director of Student Transition Programs and Prestigious Scholarships & Fellowships
Celestino Limas, Vice President for Student Life
1:00 - 1:30 p.m.
BLUE JAY SWAG & TEXTBOOKS - Campus Bookstore: Brossman Commons
Peer Mentors take new students on a tour of the College Store and textbook room.

1:30 - 2:15 p.m.
GETTING CONNECTED - ITS, Nicarry Hall 203
New students learn how to add email to mobile phones, how to connect electronic devices to the campus Wi-Fi network, and how to log on to Jay Web to locate the student's spring semester schedule.
2:30 - 2:50 p.m.
FINANCIAL MATTERS - Hoover 213
New students learn about navigating financial aid and opportunities for student employment.

Presenters:
Melodie Jackson; Director of Financial Aid
Joycelynn Marchese; Manager of Payroll
Israiel L.Carter; Human Resources Payroll Assistant
3:00 - 4:15 p.m.
ACADEMIC ADVISING 101- Nicarry 203
Information about the First Year Program, Sophomore Year Experience, navigating Jay Web, Star Fish, and Canvas. Introduction to Academic Advising, Registration and Records, the Learning Zone and career development resources. FERPA Presentation.

Presenters:
Brian Newsome; Dean of Curriculum and Honors; Professor of History
Beverly Schmalhofer; Registrar
Curtis Smith,  Assistant Director of Academic Advising
Michelle Henry: Student Info Systems & Starfish Coordinator
Lynne Davies; Director of the Learning Zone and Disability Services
Jane Nini, Director of Career Services
4:30 – 5:30 p.m.
RESEARCH, SCHOLARSHIP, & ACADEMIC INTEGRITY- High Library
New students tour the High Library and engage in workshops about academic research, scholarship, and academic integrity.

Presenter:
Joshua Cohen; Instruction and Outreach Librarian
5:30 - 6:00 p.m.
FREE TIME
6:00 p.m.
WELCOME DINNER - Susquehanna Room: Myer Hall
All administrators, faculty, staff, early arrival students, and Peer Mentors are invited to come and meet the new, transfer & international students.

Presenters:
Mark Clapper; Executive Director of College Engagement Opportunities
Tracy Sadd; Chaplain, Director of Religious Life, Executive Director for Ethical Leadership & Purposeful Work Life
Saturday, January 11, 2020
9:00 - 9:50 a.m.
BREAKFAST AND ACADEMIC CAMPUS TOUR - Blue Bean, Brossman Commons
Peer Mentors will assist new students in locating classrooms & faculty offices based on spring semester schedules.

10:00 - 11:15 a.m.
THE BLUE JAY COMMUNITY - Hoover 110
Discussion about diversity, inclusion, Title IX, students' rights and responsibilities, wellness, and residential living.

Presenters:
Armenta Early Hinton; Director of Diversity, Inclusion and Title IX
Andrew Powell; Director of Campus Security
Susan Asbury; Director of Student Rights and Responsibilities
Joni Eisenhauer:Assistant Director of Health Promotion
11:15- 11:45 a.m.
STUDENT WELLNESS -Counseling Services, BSC 216
New students discuss wellness and tour the Baugher Student Center, Brossman Commons, and Thompson Gymnasium discovering resources for wellness.

Presenter:
Joni Eisenhauer: Assistant Director of Health Promotion
12:00 - 1:00 p.m.
LUNCH - Blue Bean Brossman Commons
1:00 - 2:00 p.m.
CLIFTONSTRENGTHS® FOR STUDENTS DISCUSSION AND CHALLENGE ACTIVITY - Nicarry 203 & 204
Learn about the Cliftonstrengths® for Students and discuss the results from the inventory students took prior to arriving on campus.
2:00- 2:30 p.m.
BREAK

2:45 - 4:00 p.m.
EDUCATE FOR SERVICE - Mosaic House Corner of South Mount Joy and Orange Streets
New students will engage in discussion about inclusive excellence and co-curricular/leadership opportunities.

Presenters:
Stephanie Diaz; Coordinator of Multicultural Programs
Joel Janisewski; Director of Purposeful Life Pathways and Civic Participation

4:00- 4:45 p.m.
DINNER - Mosaic House Corner of South Mount Joy and Orange Streets
5:30-8:00 p.m.
CROSS CULTURAL EXPERIENCES: LIVING & LEARNING ABROAD Brinser Lecture Room: Steinman Hall

Presenters:
Jeffery Long; Professor of Religion and Asian Studies
Mahua Bhattacharya; Associate Professor of Japanese
Megan Bell; Study Abroad Advisor
Sunday, January 12, 2020
10:00 a.m. - 1:00 p.m.
LOCAL WORSHIP SERVICES(optional) - View nearby locations
1:00 - 2:30 p.m.
INTEGRITY & INDUCTION LUNCHEON - Bowers Writers House: 840 College Hill Lane
New students discuss character, honor, and integrity with Student Senate Senators and participate in the induction ceremony.

Presenter:
Holly Francescone; President of the Student Senate
Emily Seratch: Vice-President of the Student Senate
Monday, January 13, 2020
All classes begin at 8 a.m.