Parents Ambassador Program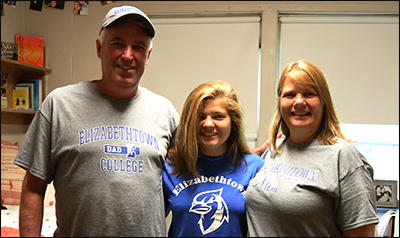 Elizabethtown College parents have a reputation for responding in the most meaningful ways possible.  They give generously of their time and energy to assist in the expansion of Etown students' collegiate experiences.  If you love having a Blue Jay in your family and want to make a positive impact in the Etown campus community, consider participating with the Parents Ambassador Program (PAP).  This program provides opportunities for parents who wish to integrate the College into their personal and professional lives through:
Parents Cabinet membership
On- or off-campus event hosting
Panelist or speaker volunteering 
Internship/mentoring opportunities
Parents are viewed as valuable members of the Elizabethtown College community and provide unique support and opportunities for our students!
LEARN MORE! Contact the Office of Development at 800-877-9658 or development@etown.edu.