Meet the Dean
Najiba Benabess is the Dean of the School of Graduate and Professional Studies at Elizabethtown College. She holds a Ph.D. in Economics from the University of Wisconsin Milwaukee and Master's degree in Economics from Western Illinois University. Prior to Elizabethtown College, Dr. Benabess served as the Dean of the Tabor School of Business at Millikin University in Central Illinois for five years and as the Director of School of Business and Management in Norwich University in Central Vermont. Benabess has recieved the Academic Global Business Advancement's Dean Of The Year award in 2021. In 2018, Dr. Benabess received the Fellow Award in AGBA's 15th Annual World Congress that held at the National Institute of Development Administration in Bangkok Thailand, the highest honor bestowed to an academic scholar leader recognizing a person's globally acclaimed professional accomplishments.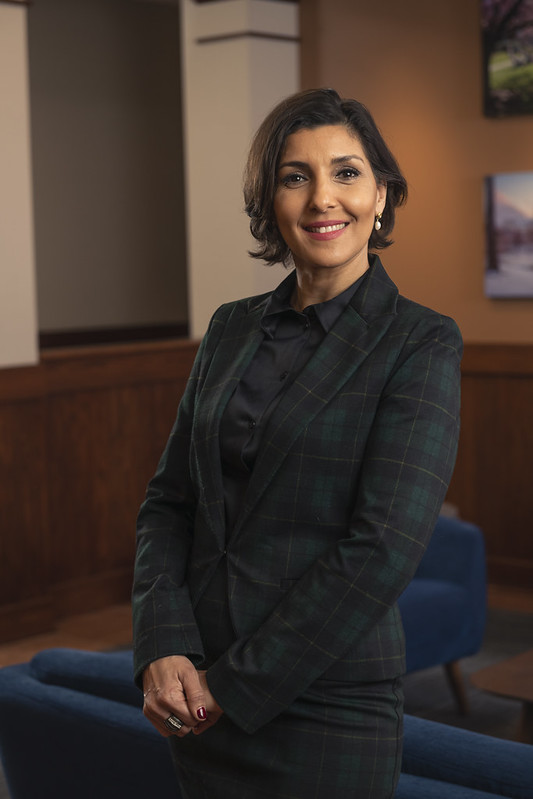 Etown SGPS: A Dean's Perspective
A changing world requires a different type of education. The School of Graduate and Professional Studies at Elizabethtown College provides an outlet for lifelong learning for professionals in high-demand fields. Our programs are customized for undergraduate and graduate students who want to focus on acquiring the knowledge and skills necessary to meet the future needs of an evolving workforce, but also do so in a flexible format that fits into any lifestyle.
Dr. Benabess adds, "The School of Graduate and Professional Studies enables diverse students to thrive intellectually and professionally to achieve academic success. Our fully online programs are designed for working adults and professionals who have interest in intellectual development, building upon their skills and knowledge or advancing in their career."
Elizabethtown College's School Graduate and Professional Studies (SGPS) program is designed for working professionals or professionals in diverse fields who want to upgrade their knowledge and skills. Through individualized, accelerated, flexible courses of study, we have created a program with the breadth and depth of experiences necessary to train new and seasoned professionals to stay competitive and marketable in the workplace.
"It is never too late to develop new skills, gain academic knowledge or advance in your career. But taking that first step toward a degree can sometimes be challenging. That is why SGPS at Etown supports ALL students in ALL aspects of the process. We will help you on the path toward achieving your personal career goals quickly and affordably!"