Laundry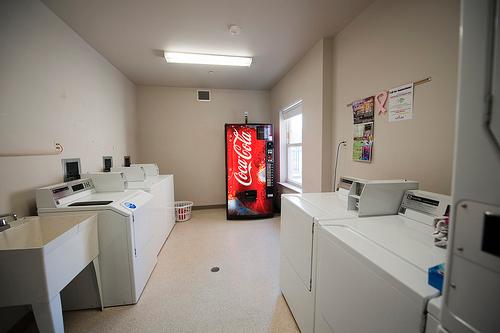 You could make an excuse to visit your parents, hamper in tow... But, washers and dryers are provided in all residential facilities. Laundry is free for Elizabethtown College students during the academic year. Simply swipe your card at the laundry machine to use it. Our E-Suds service allows students to track open laundry machines across campus and receive email or text alerts when their laundry is done.
Issues With Laundry Machines
If the card reader does not accept your card please try the following steps to resolve the problem.
Unplug the machine for 15 seconds and then plug back in.
Try using your card again.
If this doesn't work please submit a work order here.
If the card reader displays "insufficient funds" please contact reslife@etown.edu with your name and ID number.