President Strikwerda
February 12, 2018
Dear Elizabethtown College students, staff and faculty:
Today I am announcing my retirement as president of the College, effective June 30, 2019, at the conclusion of my second four-year term. The Board of Trustees will oversee the search for my successor in the months ahead and will keep the campus community apprised of its progress.
It has been a joy and honor to serve you, our alumni and the surrounding community as president of the College for the last seven years. Together, we have increased the diversity of the College community; raised more than $49 million dollars, to date, for the BE More Inspired capital campaign; expanded our graduate programs and grant funding, including grants from the Andrew W. Mellon Foundation; joined the Landmark Athletic Conference; joined the American Talent Initiative, committing to increase the number of transfer students by 400 percent by 2021; and introduced initiatives such as Prestigious Scholarships, the Four-Year Graduation Guarantee, the President's Promise of Affordability, Summer Creative Arts and Research Program, Signature Learning Experiences and the Social Enterprise Institute.
The Bowers Center for Sports, Fitness and Well-being, which will become a reality next year, will serve our community for generations. We also have made significant improvements to our facilities including Gibble Auditorium, Bollman Fabrication Laboratory, Hess Archives, High Library, Thompson Gym, The Young Center and Nicarry Hall. And we have even more to accomplish over the next 17 months, together. I trust that our exciting progress will continue during this time, and I thank you, in advance, for your support of our collective work. My optimism about the future of our College remains strong.
Following my retirement, Gail and I are planning a move to Washington, D.C., and will continue the activities that we enjoy. We value you all as friends and colleagues and look forward to the next 17 months together.
Sincerely yours,
Carl J. Strikwerda
President
Middle States Accreditation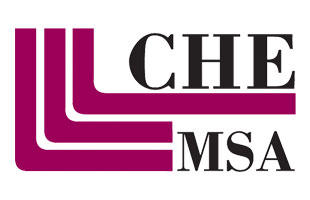 As part of our commitment to academic rigor and accountability, the College is taking part in the process to secure reaccreditation by the Middle States Commission on Higher Education.
About President Strikwerda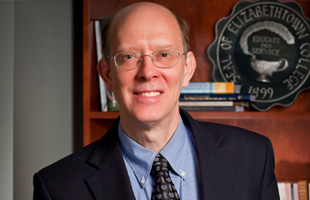 Carl J. Strikwerda, Ph.D., was named president‐elect of Elizabethtown College in Elizabethtown, Pennsylvania, on Jan. 11, 2011. He assumed leadership of the private, co‐educational institution on Aug. 1, 2011.