Meet Your Admissions Counselor
We're Here to Help
Our counselors are ready to address any questions you or your family may have as you navigate through the College admission process. At Elizabethtown College, we want to get to know you as a person and help you decide Etown is the right fit for you.
Feel free to contact any of our Admissions Counselors, directly. Choose a counselor based on their expertise, their travel territory, or their interests!
Apply to Elizabethtown College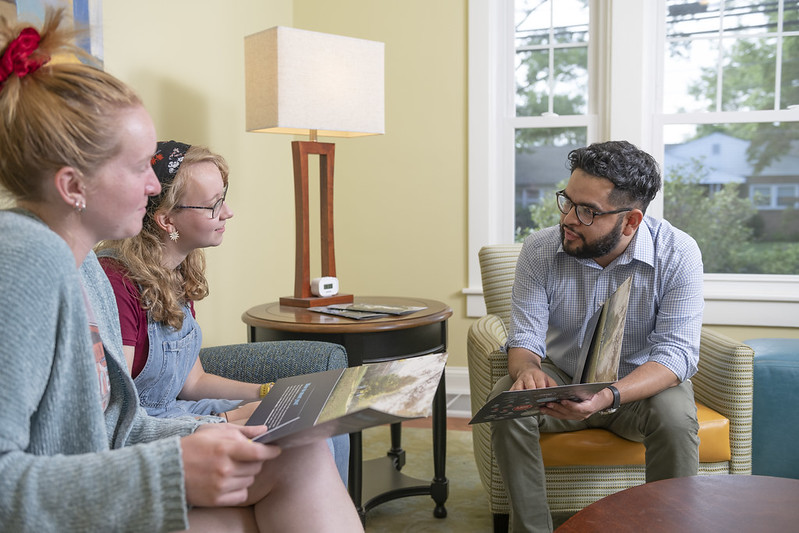 Contact Information
717-361-1400
Admissions Office
1 Alpha Drive
Elizabethtown, PA 17022
Why Should I Speak With A Counselor?
Our admissions counselors are excellent resources for you and your family as you navigate through the steps to college admission. We are here to answer questions, give advice, help you find your place at Etown.
Use Their Campus Connections
When looking at colleges, you are forced to make a lot of choices. You must select a college, choose an academic major, consider a minor or concentration, consider joining a team or organization, choose a meal plan and much more. You may be looking for guidance as you make these very important decisions. Our counselors are here to connect you with expert faculty, knowledgeable staff and student leaders who can help you make these decisions.
Listen To Their Etown Expertise
Our counselors are not only experts of the college admissions process, but they are also Etown experts. They know all about our campus community. They are here to help you understand the ins and outs of campus and find your college fit.
Eliminate Application Confusion
The college application process can be tedious. Our counselors will guide you through the process to ensure your application is the best it can be! Allow them to assist you with any application questions you may have.