The Value of an Elizabethtown College Degree
Elizabethtown College is consistently ranked as a top value school by notable publications such as U.S. News & World Report, Money.com, and Best Value Schools.
We make a commitment to our students and their families to provide an excellent education. We invest in our faculty, facilities, curriculum and offerings to add additional value to your educational experience and to your future degree. We work hard to offer a high-quality four-year degree at a cost that makes it accessible to everyone.
Apply to Elizabethtown College
Contact Us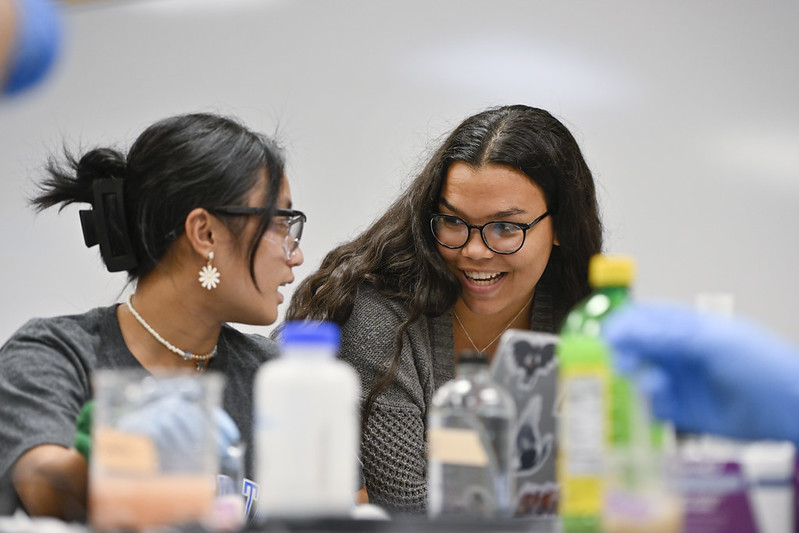 How Much Does it Cost to Attend Elizabethtown College?
| | |
| --- | --- |
| Resident | Annual Rate (2023-2024 academic year) |
| Tuition | $36,166 |
| Housing | $6,438 |
| Food Plan | $6,516 |
| Comprehensive Fee | $676 |
| Tuition, Housing, Food Plan and Comprehensive Fee | $49,796* |
| | |
| --- | --- |
| Commuter | Annual Rate (2023-2024 academic year) |
| Tuition | $36,166 |
| Comprehensive Fee | $676 |
| Tuition and Comprehensive Fee | $36,842* |
*Cost calculated prior to financial aid and scholarships.
*Tuition and fees are reviewed and subject to change annually.
Financial Aid & Scholarships
Our comprehensive financial aid programs ensure that an Etown education is available to students of all economic backgrounds. Through a combination of grants, loans, scholarships, and campus employment, our students are able to find the means to attend Elizabethtown College. Each student's amount of assistance is based upon his or her demonstrated financial need.
Our Financial Aid Office is here to assist you and your family from application through graduation. Stop by when you visit campus and meet with our Financial Aid staff to learn more about what we can do to help you afford your degree. 
All forms and questions can be directed to:
Office of Admissions
Elizabethtown College
One Alpha Drive
Elizabethtown, PA 17022-2298