Elizabethtown College
lecture series
2022-2023
Our 2022-23 Lecture Series has passed,
feel free to check out our other events.
Speakers
Elizabethtown College is proud to present its 2022-23 Lecture Series, one of the region's most notable programs. Our Lecture Series continues a rich tradition of hosting speakers who provide audiences the opportunity to be enlightened, engaged, and entertained.

We are also pleased to announce that this year's lectures, excluding the High Center Forum with Steve Wozniak, will be offered free. All attendees must pre-register for each event. Join our community as we host Evenings of Enlightenment with four internationally-known and remarkable individuals including:
---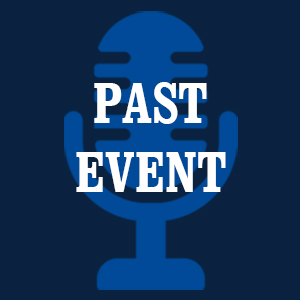 Anthony Ray Hinton
Leffler Lecture
November 2, 2022 at 7 p.m.
LEFFLER CHAPEL AND PERFORMANCE CENTER
ELIZABETHTOWN COLLEGE
---
Anthony Ray Hinton survived for 30 years on Alabama's death row. His story is a decades-long journey to exoneration and freedom. In 1985, Mr. Hinton was wrongfully convicted of the murders of two fast-food restaurant managers. Without the benefit of a competent expert to challenge the State theory, an all-white jury convicted Mr. Hinton and he was sentenced to death. After years of petitioning to have the revolver re-analyzed, three independent experts concluded that the bullets could not have been fired from his mother's revolver. With the assistance of the Equal Justice Initiative, led by attorney Bryan Stevenson, Mr. Hinton was freed in 2015. Since his release, Mr. Hinton has traveled the world sharing his story and discussing the changes that need to be made to prevent similar injustices from happening to other people. In 2018, Mr. Hinton published The Sun Does Shine: How I Found Life and Freedom on Death Row, which was selected for Oprah's Book Club and is a New York Times bestseller. In 2019, he was awarded an honorary doctorate from St. Bonaventure University.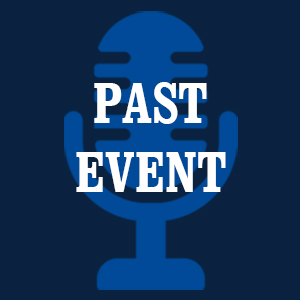 Sekou KAALUND
Carper Lecture
February 16, 2023 at 7 p.m.
LEFFLER CHAPEL AND PERFORMANCE CENTER
ELIZABETHTOWN COLLEGE
---
Sekou Kaalund has two decades of Wall Street experience and is a highly regarded authority on strategic leadership and targeted, sustainable impact. As the Head of Branch Banking at U.S. Bank, Kaalund plays a critical role leading the bank's branch and small business banking efforts. By focusing leadership around proximity to community and maximum sustainable impacts, Kaalund will discuss U.S. Bank's $100 billion commitment to community impact, as well as his work around formulating JP Morgan's $30 billion commitment to racial equity. In this thought-provoking keynote, Leading for Sustainable Community Impact, Kaalund will discuss the need for large institutions to have an active presence in communities, and will shed light on how strategizing growth, developing talent, and forming inclusive teams have a major impact on organizations of all kinds.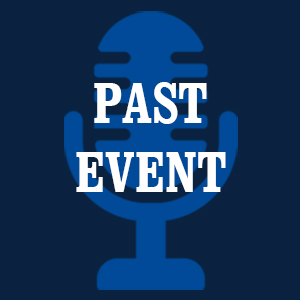 Steve Wozniak
High Center Forum
March 29, 2023 5 - 8:30 p.m.
Lancaster Marriott at Penn Square
Lancaster, PA
---
A Silicon Valley icon, technology entrepreneur and philanthropist for more than forty years, Steve Wozniak has helped shape the computing industry with his design of Apple's first line of products the Apple I and II. He also influenced the popular Macintosh. In 1976, Wozniak and Steve Jobs founded Apple Computer Inc. with Wozniak's Apple I personal computer. The following year, he introduced his Apple II personal computer, featuring a central processing unit, a keyboard, color graphics, and a floppy disk drive. The Apple II was integral in launching the personal computer industry. He is listed as the sole inventor on four Apple patents.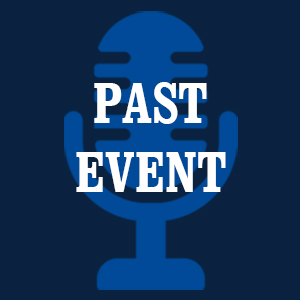 Valerie Jarrett
Ware Lecture
April 13, 2023 at 7 p.m.
Leffler Chapel and Performance Center
Elizabethtown College
---
Valerie Jarrett is Chief Executive Officer and a member of the board of directors of the Barack Obama Foundation. She is also a Senior Distinguished Fellow at The University of Chicago School of Law. She is the author of the New York Times best-selling book Finding My Voice: My Journey to the West Wing and the Path Forward published in April 2019. She was the Senior Advisor to President Barack Obama from 2009-2017, making her the longest-serving advisor to a president in history. She oversaw the Offices of Public Engagement and Intergovernmental Affairs and Chaired the White House Council on Women and Girls. Jarrett currently serves as the Board Chairman of Civic Nation, Co-Chair of The United State of Women, and is a One Million Black Women Advisory Board Member.
Jarrett's lecture, Finding My Voice: What Does It Mean to Belong? will center on the experiences which helped to shape her voice early on in her career, how she leaned into life's "zig-zags," and what it took to become the longest-serving advisor to President Barack Obama.