Speakers
Elizabethtown College is proud to present its 2021-22 Lecture Series, one of the region's most notable programs. Our Lecture Series continues a rich tradition of hosting speakers who provide audiences the opportunity to be enlightened, engaged, and entertained.

Join our community as we host Evenings of Enlightenment with five internationally-known and remarkable individuals including:
---
April 20, 2022 7:30 p.M.
LEFFLER CHAPEL AND PERFORMANCE CENTER ELIZABETHTOWN COLLEGE
KARIMA BENNOUNE
---
Karima Bennoune is an author, lawyer, human rights advocate, and a professor of international law at the University of California–Davis School of Law. She grew up in Algeria and the United States and now lives in northern California. Karima Bennoune has also been a consultant on human rights issues for the International Council on Human Rights Policy, the Soros Foundation, the Coalition to Stop the Use of Child Soldiers, and for the United Nations Educational, Scientific and Cultural Organization (UNESCO). In 2014, Your Fatwa Does Not Apply Here won the Dayton Literary Peace Prize for non-fiction. Her lecture, When People of Muslim Heritage Challenge Fundamentalism, will cover her epic journey to transform the global conversation about combating extremism and ending terrorism, one voice at a time.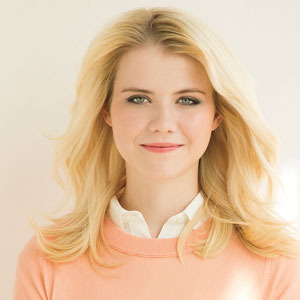 November 11, 2021 7:30 P.M.
LEFFLER CHAPEL AND PERFORMANCE CENTER ELIZABETHTOWN COLLEGE
ELIZABETH SMART
---
The abduction of Elizabeth Smart was one of the most followed child abduction cases of our time. Elizabeth was abducted on June 5, 2002, and her captors controlled her by threatening to kill her and her family if she tried to escape. Fortunately, Elizabeth was found on March 12, 2003. Through this traumatic experience, Elizabeth has become an advocate for change related to child abduction, recovery programs, and safety legislation to help prevent abductions. The Founder of the "Elizabeth Smart Foundation", Elizabeth has also helped promote The National AMBER Alert, The Adam Walsh Child Protection & Safety Act. She has chronicled her experiences in the New York Times bestselling book, "My Story."  In addition, she and other abduction survivors worked with the Department of Justice to create a survivors guide, titled, You're Not Alone: The Journey From Abduction to Empowerment.
December 2, 2021 7:30 p.M.
LEFFLER CHAPEL AND PERFORMANCE CENTER ELIZABETHTOWN COLLEGE
MICHAEL ERIC DYSON
---
Michael Eric Dyson is a Professor of Sociology at Vanderbilt University. He is an author, a contributing opinion writer at The New York Times, an MSNBC political analyst, a contributing editor at The New Republic, the host of the Michael Eric Dyson Podcast Featuring Dr. Dan Ratner, an ordained Baptist minister for over 30 years, and received his Ph.D. from Princeton University in 1993. Dr. Dyson has authored nearly twenty books, and won two NAACP Image Awards for Outstanding Literary Work in Non-Fiction and the American Book Award in 2007 for Come Hell or High Water: Hurricane Katrina and the Color of Disaster.
Murphy & McGonigle is a proud sponsor of the Michael Eric Dyson lecture.
February 16, 2022 7:30 p.M.
LEFFLER CHAPEL AND PERFORMANCE CENTER ELIZABETHTOWN COLLEGE
ROBERT D. BALLARD
"America's New Program to Explore the Unknown America Beneath the Sea"
---
Among the most accomplished and well known of the world's deep-sea explorers, Dr. Robert Ballard is best known for his historic discoveries of hydrothermal vents, the sunken RMS Titanic, the German battleship Bismarck, and numerous other contemporary and ancient shipwrecks around the world. During his long career he has conducted more than 150 deep-sea expeditions using the latest in exploration technology. He is currently a National Geographic Explorer-in-Residence.
March 30, 2022 7:30 p.M.
LANCASTER MARRIOTT AT PENN SQUARE
JIM COLLINS
---
Jim Collins is a student and teacher of what makes great companies tick, and a Socratic advisor to leaders in the business and social sectors. Having invested more than a quarter century in rigorous research, he has authored or coauthored a series of books that have sold in total more than 10 million copies worldwide. In 1995, he founded a management laboratory in Boulder, Colorado, where he conducts research and engages with CEOs and senior-leadership teams. In 2017, Forbes selected Jim as one of the 100 Greatest Living Business Minds.
Registration Closed
Sponsors