Elizabethtown College
Lecture Series
2023 - 2024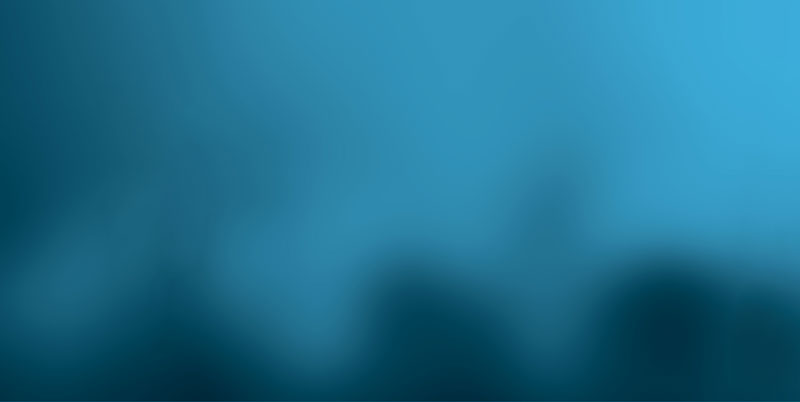 Join Us
for 'evenings of enlightenment'
hosted by elizabethtown college
Speakers
Elizabethtown College is proud to present its 2023-24 Lecture Series, one of the region's most notable programs. Our Lecture Series continues a rich tradition of hosting speakers who provide audiences the opportunity to be enlightened, engaged, and entertained.
We are also pleased to announce that this year's lectures, excluding the High Center Forum with Daymond John, will be offered free. All attendees must pre-register for each event. Join our community as we host Evenings of Enlightenment with four internationally-known and remarkable individuals including:
---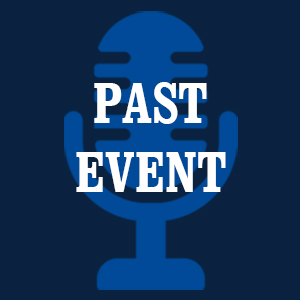 David Hogg
Leffler Lecture
October 26, 2023 | 7 p.m.
LEFFLER CHAPEL AND PERFORMANCE CENTER
ELIZABETHTOWN COLLEGE
---
Engage in the Change: Owning Democracy and Not Living in Fear of Ending Gun Violence
The morning after the Parkland, Florida school shooting survivor David Hogg told CNN: "We're Children. You guys are the adults. Get over your politics and get something done." Less than a month later, David, who had become one of the most articulate voices of the March for Our Lives movement, had changed his perspective. His generation could not look to their elders to drive change. It was up to them to take charge. Addressing an estimated 800,000 protestors at the March for Our Lives rally in Washington D.C., David inspired his generation to engage in change. Combining his emotional experiences as a survivor of gun violence with political lessons learned through his advocacy efforts, David outlines what citizens must do to effect political change and end living in fear of gun violence. David recently co-founded Leaders We Deserve, a grassroots political organization dedicated to electing young progressives to Congress and State Legislatures.
The Leffler Lecture is made possible by a generous endowed gift from Linda '67, H'03, and Patrick Castagna.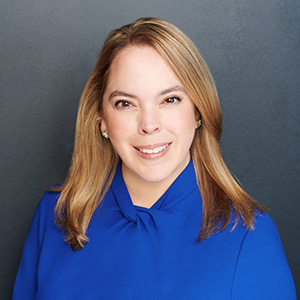 Olivia Troye
Lefever Lecture
February 1, 2024 | 7 p.m.
LEFFLER CHAPEL AND PERFORMANCE CENTER
ELIZABETHTOWN COLLEGE
---
Doing the Right Thing. Even When It Costs Everything.
When Olivia Troye blew the whistle on President Trump's Administration by accusing the president of failing to protect the American people, she was warned, "You'll never work in Washington again." In the days, weeks, and months that followed her resignation from the White House Coronavirus Task Force and as Vice President Pence's national security advisor, Troye received death threats, had longtime friends cut ties, and saw her name vilified on social media. But she also received grateful messages from ordinary Americans praising her as a role model for their children. In her keynote, Olivia shares her personal journey to becoming one of the most notable government whistleblowers in recent American history. "I took on the president, the most powerful man in the country," she says. "Because even if it means giving everything up, it's important to do the right thing for the greater good." What does it mean when you follow your moral compass to do what's right, not what's easy? How does it feel to put your career, reputation, and relationships on the line? Troye examines the journey that led to the most important decision of her career—and her choice to let her ethics, values, and commitment to protecting the American people overtake her personal fears.
The Lefever Lecture is made possible by a generous endowed gift from Ernest W. Lefever '42, H'92.
Register Now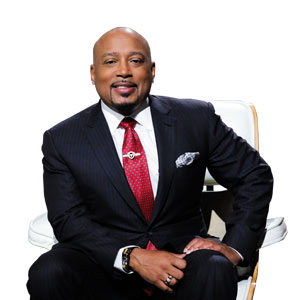 Daymond John
High Center Forum
March 27, 2024 | 5 - 8:30 p.m.
Lancaster Marriott at Penn Square
Lancaster, PA
---
Keynote Speaker Daymond John
From humble beginnings to becoming a self-made multimillionaire with over $6 billion to date in global product sales and a starring role on ABC's business reality TV show, Shark Tank, Daymond John continues to set standards of excellence while expanding his interests in fashion, branding, marketing, consulting, entertainment, and beyond. This industry leader, best-selling author, and groundbreaking entrepreneurial expert has evolved into a highly sought-after business and motivational speaker.
Daymond has been a phenomenally successful businessperson for over 25 years. Along his entrepreneurial journey, through his many successes as well as failures, he has learned a few things about getting the best out of business and life. The keys to success include learning how to establish the right mindset and following a few fundamental principles Daymond calls his "S.H.A.R.K Points".
The High Center Forum is made possible in part by the Carper Lecture Endowment Fund at Elizabethtown College.
Register Now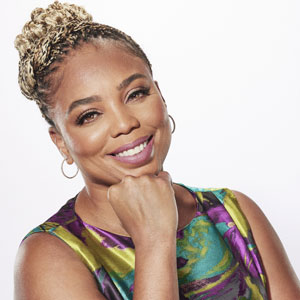 Jemele Hill
Ware Lecture
April 11, 2024 | 7 p.m.
Leffler Chapel and Performance Center
Elizabethtown College
---
Learn from Your Past. Live by Your Convictions.
Jemele Hill, an Emmy Award-winning journalist and Webby Award winner, is actively engaged in work that builds the capacity for sustained peace by initiating sometimes difficult, but necessary conversations around systemic oppression. She has spent more than 25 years exploring the nuanced intersection of race, social justice, politics, and sports. On her podcast, "Jamele Hill is Unbothered" she conducts intimate interviews with some of the biggest names and most thought-provoking contributors to culture, music, and entertainment. In her keynote, Hill will discuss how trauma and adversity in her childhood have provided her with a unique perspective as a journalist and an advocate for living authentically with multi-layered identities, using her platform to bravely address complex issues in order to build a stronger, more just society for all.
The Ware Lecture is made possible by a generous endowed gift from Judy S. '68 and Paul W. Ware.
Register Now
Bag Policy:
All lectures held on the Elizabethtown College campus spaces will operate under a Clear Bag Policy which prohibits guests (including Etown students, employees, and campus visitors) from bringing large bags inside venues for events in accordance with event guidelines and security best practices:
To expedite the implementation of this policy we ask that attendees adhere to the following guidelines:
Guests should be prepared to have all hand-carried items open and ready for inspection. Hand-carried items include, but are not limited to, bags and purses that meet the following criteria:
Each person may have one clear bag no larger than 12"x6"x12" that is constructed of plastic, vinyl, or PVC.
In addition to or in place of the clear bag, one hand clutch/wristlet/small purse, with or without a handle or strap, and not exceeding 6.5"x4.5" is permitted.
Elizabethtown College is inclusive and family-friendly, so exceptions for bag sizes are as follows: A medical needs bag and/or a parenting needs bag. These bags are subject to a physical search.

Visitors will be asked to return non-approved bags or other prohibited items to their vehicle prior to entry. There is no check-in location for prohibited bags.
Approved Bags

Prohibited Bags