First-Year Admissions Information
Apply as a First-Year Student
The feel of a "good fit" is often a strong contributor to why a student chooses the college they ultimately attend. That same fit also guides our decision, too. Your application is your chance to tell us more about yourself so that we can learn about your potential success at Etown. Be sure to identify your defining characteristics and experiences that set you apart from other applicants. We can't wait to help you soar beyond your potential!
Apply to Elizabethtown College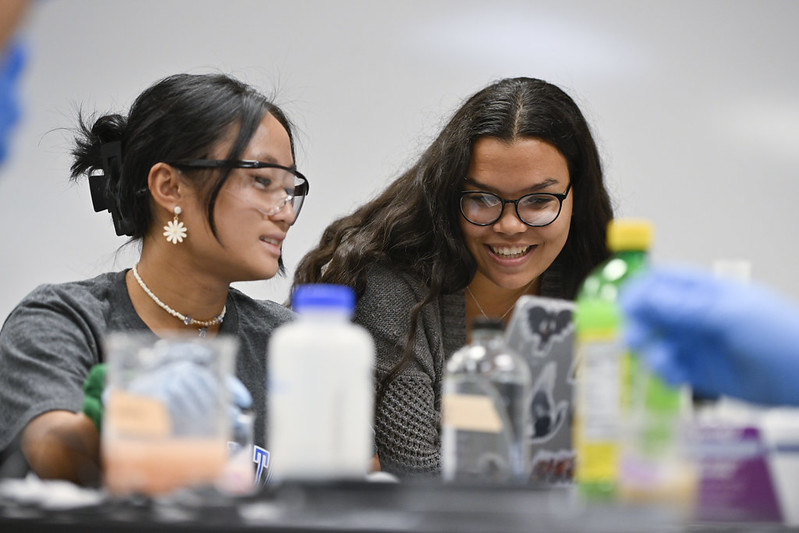 Four Steps to Apply to Etown:
2. Please submit one letter of recommendation from a teacher or guidance counselor through the application portal, or to apply@etown.edu.
3. Submit your official high school transcript showing work completed through your junior year. High school students taking college coursework should submit appropriate transcripts from the credit-granting institutions to detail their achievements. You can submit to the application portal, or apply@etown.edu.
4. For students applying to Elizabethtown College, applications will be reviewed with or without standardized tests with the exception of the Physician Assistant Program. For all others, there is no penalty for choosing not to submit scores. For those submitting scores, you may select either SAT or ACT, one test is not preferred over another. Official scores can be sent directly to Elizabethtown College through College Board using code 2225 or ACT using code 3568.
Deadlines and Additional Requirements
Below are some additional steps to consider as a first-year student applying to Elizabethtown College.
Interview
Interviews are not required (see exceptions below), but are strongly recommended for all candidates.
Special Program Requirements
The following programs and majors have specific deadlines and additional requirements:
Credit Transfer
Check on the College's transfer credit policy for the following programs:
CHECK MY STATUS
All forms and questions can be directed to:
Office of Admissions
Elizabethtown College
One Alpha Drive
Elizabethtown, PA 17022-2298