Music Major and Music Performance Scholarship Auditions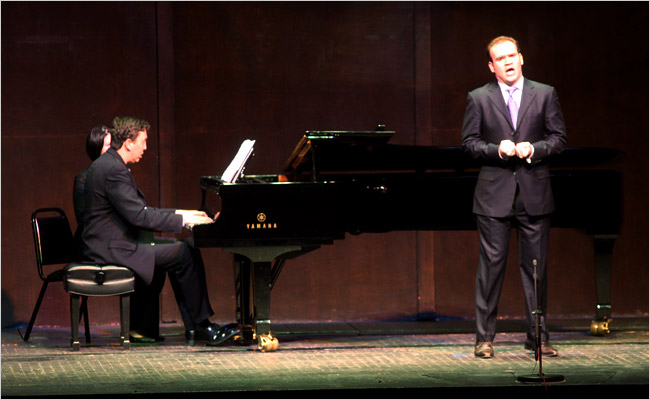 Audition Dates 2019-20
November 16, 2019
February 8, 2020
February 15, 2020
February 22, 2020
 *Please contact us at 717-361-1112 if you are unable to attend any of the audition dates above. We will gladly schedule one for you!
Audition Requirements
PLEASE read CAREFULLY! The information provided below is provided to give you the BEST chance for a successful audition!
Candidate must have applied to Elizabethtown College
Students interested in Music Therapy, Music Education, or Bachelor of Arts in Music are required to audition for acceptance to these programs of study.
Perform two pieces of literature that are contrasting style and of an appropriate level
Sight-read music on your instrument.

Instrumentalists will also be asked to play several scales on their instrument (appropriate to the instrument).

Audition selections for which an accompaniment has been composed must be performed with the accompaniment.
Use of pre-recorded accompaniment is not offered.
Music Majors must also:

Complete a music theory diagnostic exam
Interview with the Program Director
Complete an aural/singing exam
Provide a letter of recommendation from a music teacher
Music Major Auditions
Request a Music Major Audition
Candidates for the music major who have been accepted to Elizabethtown College will receive notification of the outcome of their audition via mail, usually within two weeks of their audition. Candidates may not be accepted into the music program without first being accepted to Elizabethtown College. All candidates for the music major will also be automatically considered for a Music Performance Scholarship.
Music Performance Scholarship Auditions (For anyone NOT majoring in music)
Elizabethtown College offers Music Performance Scholarships to all incoming prospective students, regardless of major. Music Performance Scholarships are awarded based on the merit of the candidate's audition and the needs of our music ensembles. Award offers will be made following the last audition date (February 22, 2020). Award offers may ONLY be made to students who have been accepted to Elizabethtown College and are NOT dependent upon any specific major or course of study.
Request a Performance Scholarship Audition
Other Details
Accompanist

You may bring your own accompanist if you wish. If you need an accompanist, please request one at least two weeks in advance of your audition date. If you have requested an accompanist, please be sure to send legible photocopies/scans of your music to us via our online form at least two weeks in advance of your audition. Please note there is no time in the schedule for rehearsal with our accompanists prior to your audition.

The use of photocopied copyrighted music is permitted ONLY when original copies are also present or with written permission from the publisher.
Audition Day
NOTE: Individually scheduled audition dates follow a different format. Please consult email correspondence regarding the schedule.
Location: Auditions are held in Zug Hall located near the center of campus, close to the student center (Brossman Student Commons) and the High Library. Check-in is located in the Hess Gallery on the top floor of Zug Hall.
Parking: All lots are open parking on weekends. Please observe handicap, service vehicle, and short-term parking signs. A campus map is available.
Performance Scholarship Only (ie. not majoring in music): Please check-in (Zug Hall top floor) 30 minutes prior to your assigned audition time. You are free to leave at the conclusion of your audition.
Music Majors: The day begins at 8:00am with check-in and concludes around 3:00. Lunch is provided.
Those applying to major in music must provide a letter of reference and complete the following additional tasks on the audition day:
Diagnostic Exams
(Music Majors only)
At the audition-interview all music majors will complete exams in:
• Aural Skills (identification of basic melody, rhythmic and harmonic materials)
• Sight singing (singing of basic diatonic melodies without accompaniment)
Program Interview
(Music Majors only)
An interview will be held with the coordinator of the program of study the student wishes to pursue. This interview is intended to assess readiness to enter a specific degree program and to help prospective students understand the goals and requirements of the program. Baccalaureate degrees in Music Therapy, Music Education and Music are offered by the Department. Details may be found in the College catalog.
What to Bring
1. Music and your instrument (percussionists and pianists will be provided instruments for use)
2. Original copies of music for accompanist (i.e. no photocopied music except as noted above)
3. Letter of Reference (Music Majors only)
Questions?  Contact Dr. Matthew Fritz at music@etown.edu or 717-361-1112.