Upcoming Concerts Spring 2021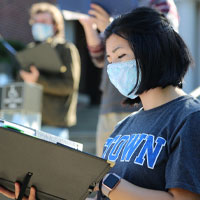 Spring Choral Concert
05/02/2021 03:00 PM
Join the Choirs of Elizabethtown for an afternoon of great choral music. Selections cover the choral repertoire spectrum from Latvian folksongs to "Africa" by 80s rock band, Toto. Composers include Schumann, Grau, Elder, and Makaroff, among many others. View the full concert program: https://adobe.ly/3t6uRwy. The concert will be live-streamed on Sunday, May 2 at 3:00 pm:
View the Event Virtually
---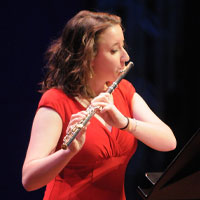 Scholarship and Creative Arts Day Recital
04/19/2021 07:30 PM
On Monday, April 19 at 7:30 pm, the Music Department will present its annual SCAD concert in Leffler Chapel. Student performers were selected by audition in March, representing a diverse range of instruments and musical styles from violin works by 18th-century composer J. S. Bach to a marimba duet by the 20-year-old Boston composer Arnor Chu. Members of the campus community are invited to attend in person, and others may join by using this link:
View the Event Virtually
---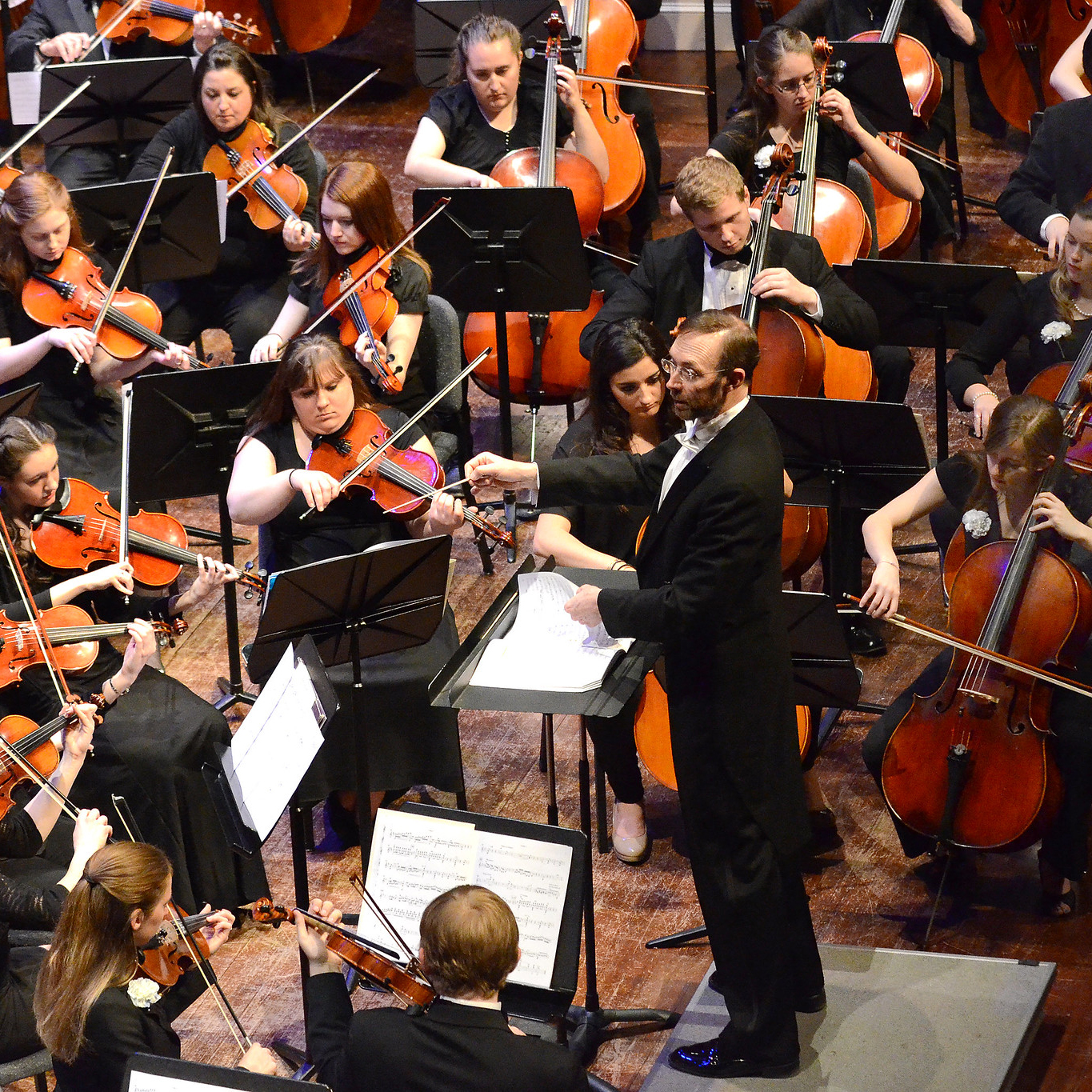 Elizabethtown College Combined Orchestra and Symphonic Band Virtual Spring Concert
04/18/2021 03:00 PM
The combined ensembles of the Elizabethtown College Orchestra and Symphonic Band will present their spring semester concert on Sunday April 18 at 3:00 pm in the College's Leffler Chapel and Performance Center for a pre-approved live audience of music students. Directed by Dr. Robert Spence, the ensemble will perform works by Sparke, Bourgeois, Fuchs, Puccini, Grainger, Jenkins, Sheldon, and Spence. Gabriella Clarizio and Emily Singer, student winners of the College's 2020 Concerto Competition, will perform as featured soloists. The concert will be available for livestream viewing.
View the Event Virtually
---
Voices of Women: From Unknown to Renowned
03/22/2021 07:30 PM
This enlightened performance highlights the contributions of women throughout music history in a program designed to entertain, educate and inspire. Join them for a rich and beautiful bed of song, featuring works by women and about women, all waiting to be discovered. Voices of Women: From Unknown to Renowned was released on the Affetto label and was one of Spotify's "New Classical Albums of Note" in 2018.
View the Event Virtually
---
Monday Series Concert: A Musical Celebration of Black History Month
02/22/2021 07:00 PM
The music of Harry T. Burleigh, Florence Price, William Grant Still, and other Black composers will be featured in an inspiring program presented by music faculty Anne Gross, Paula Nelson, Faith Shiffer, Justin Badgerow, and Douglas Bomberger.
View the Event Virtually
---
Fall Choral Concert
11/08/2020 03:00 PM
A concert featuring Elizabethtown College choirs. Livestreamed through Youtube.
View the Event Virtually
---