Sophomore Year Experience (SYE)
 The SYE is designed to ease the transition from the structured programs of the first year to the more independent programs, like internships and research experiences, associated with the junior and senior years.
Download the Compass - Sophomore Year Academic Advising Handbook
Goals of the Sophomore Experience
Traditions and Communal Experiences
Provide ritual experiences and traditions to mark the beginning and end of the sophomore year, and to highlight to sophomores the significance of the sophomore year in their academic, professional, and vocational development.
Integrate CORE learning with Majors/Minors
Promote curricular pathways that integrate majors and minors with the students' Core curriculum, and in particular the Signature Learning Experiences of the Real World Learning program.


Explore Vocation and Life Purpose
To help each student determine his or her distinct path in terms of career goals, life aspirations, and the practical steps (such as engaging in undergraduate research, internships, and study abroad) that will render those objectives achievable. 
Sophomore Events:
Welcoming our First Year and Sophomore Students
Stop in on the 2nd floor of the Baugher Student Center (BSC) and see what services we provide.
CAREER SERVICES (BSC 201)
LEARNING ZONE (BSC 226)
DISABILITY SERVICES (BSC 228)
WRITING WING (BSC 229)
COUNSELING SERVICES (BSC 216)
ACADEMIC ADVISING & STARFISH ( BSC 216)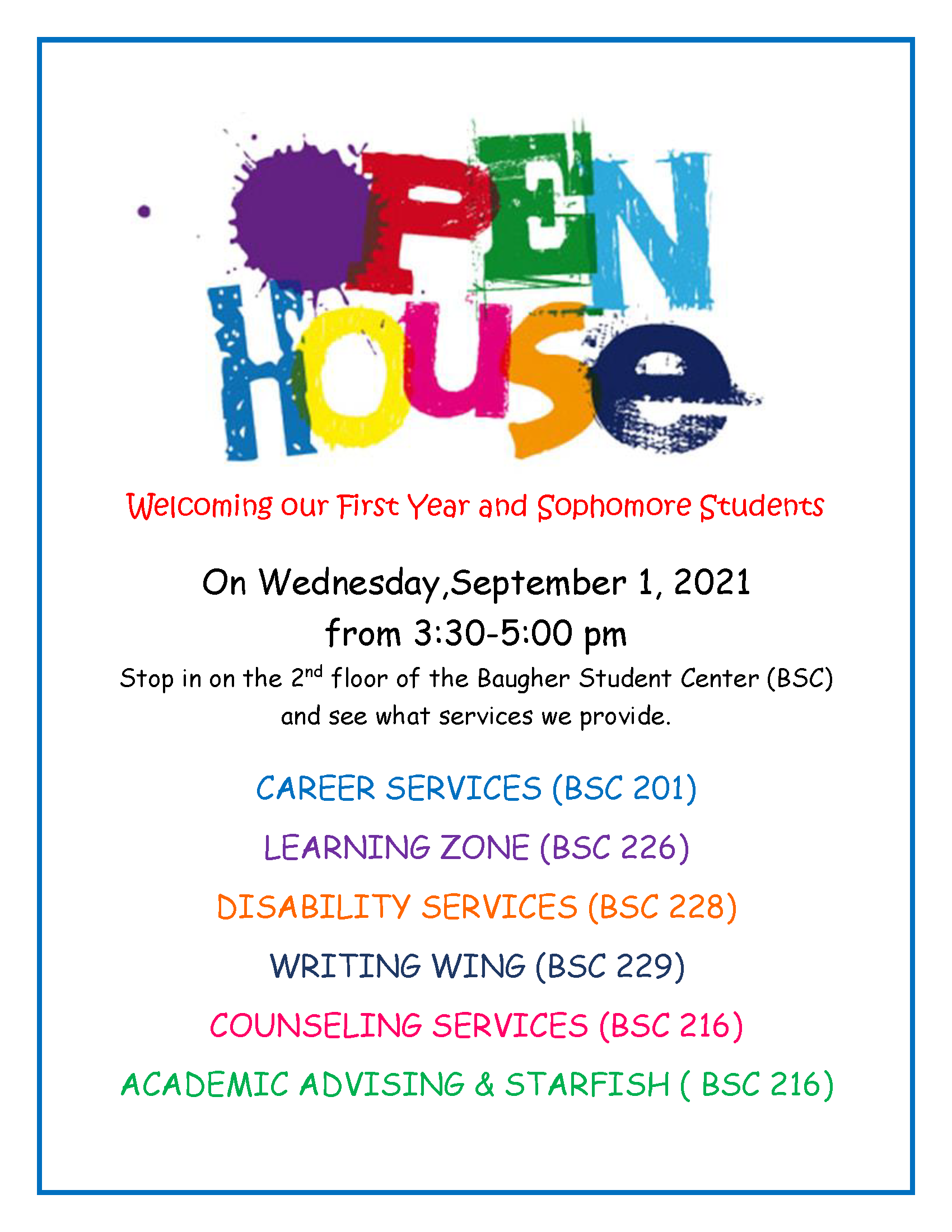 The Sophomore Year Experience begins with the Sophomore Class Opening Dinner, a formal occasion to bring sophomores together as a group, celebrate the start of the academic year, and initiate conversations about vocation. The Opening Dinner is held every September in the KAV. In the summer each rising sophomore will receive an invitation in the mail. Please look for the invitation at your home address and send the response card promptly.
In 2018, 97 percent of student attendees said that the dinner provided a positive "kick-off" to their sophomore year, and 91 percent indicated that the event helped them recognize the importance of the sophomore year for their academic and personal development. Ninety-four percent of students said that the keynote address and/or after-dinner discussions helped them begin and/or continue exploring questions of vocation and life purpose. When asked to identify their main goals for the sophomore year, students indicated particular interest in pursuing internships and study abroad opportunities; forging deeper mentoring relationships with faculty and staff; deciding on majors, second majors, and minors; improving academic success; figuring out who they want to be; and getting more involved in clubs/activities both on campus and in the community.
Check out what students had to say about the event:
Great conversation about life and taking in every single moment.
Thee speaker made me realize that even though the end goal is important, the journey there is a learning experience that I should embrace.
Wonderful dinner with excellent company. 
Great experience, thank you!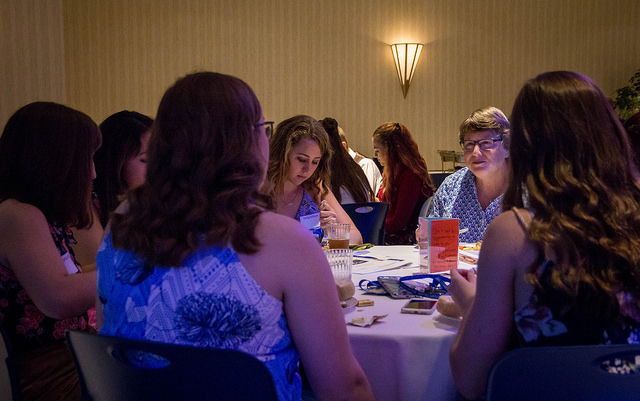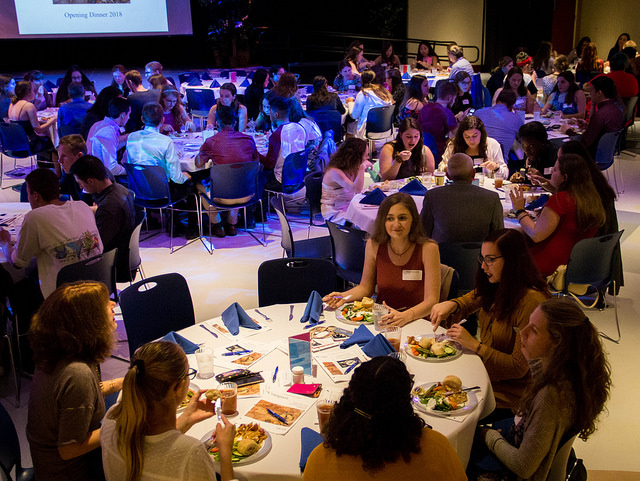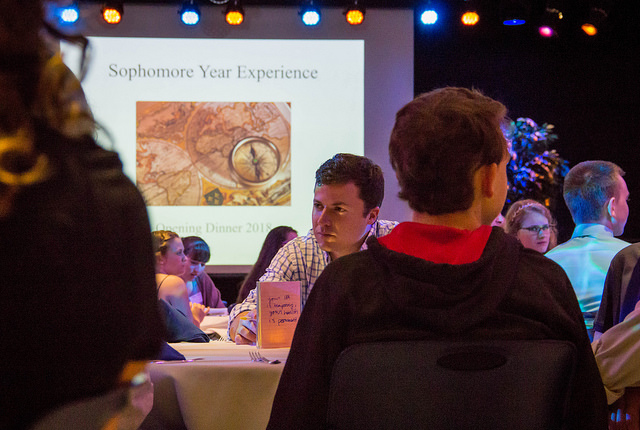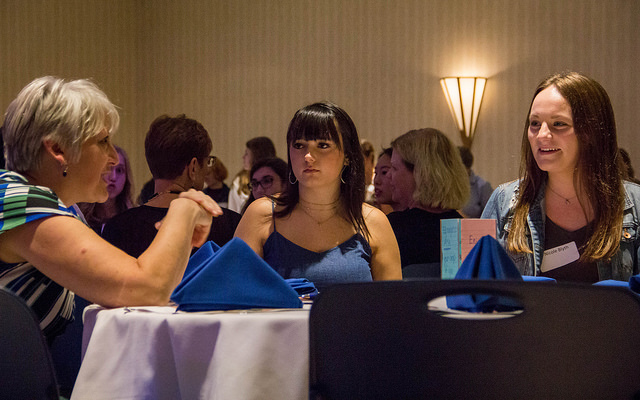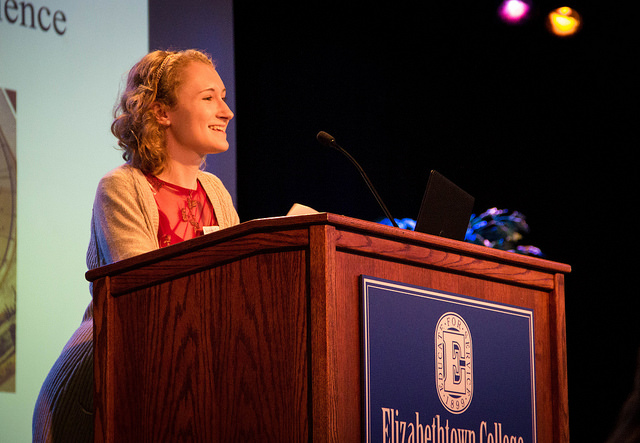 Are you thinking of adding a minor, a second major, or perhaps switching majors? Come check out all of your opportunities, as well as programming available through the Health Professions Advising Program (HPAC), Study Abroad, Bowers Writers House, Career Development Center, Community and Civic Engagement, Center for Global Understanding and Peacebuilding, Prestigious Scholarships, the High Library,  the Called to Lead Program, and the Honors Program. This is year, the fair will be held virtually. Click here for more information.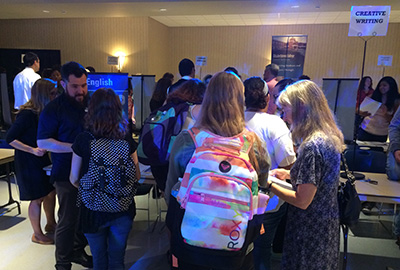 Selection criteria for Emergent Scholars are as follows: Emergent Scholars have attained at least a 3.75 cumulative grade point average at the end of their first three semesters. Qualified students are full-time students who have not previously attended another college or university for full-time study and have earned at least forty-two credits in three consecutive semesters as a student at Elizabethtown College or one of its affiliated programs.
The Dean of Faculty and Associate Provost for Student Learning hosts an annual springtime event to recognize Emergent Scholars and their invited mentors. 
2023 Emergent Scholars Event Program

Emergent Scholars 2023 Event Videos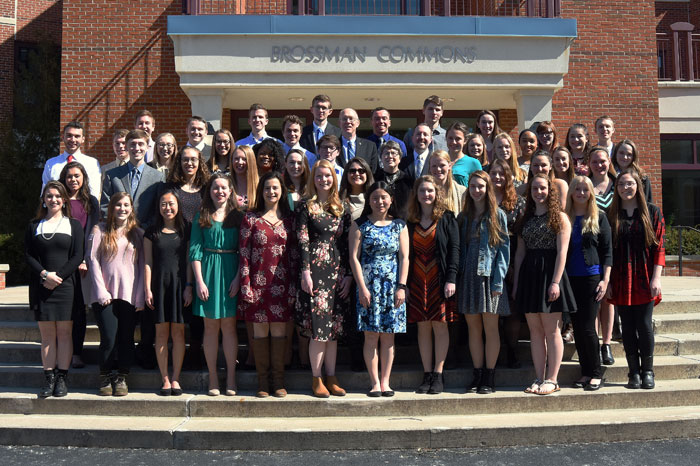 The Sophomore Year Experience closes the year with opportunities for reflection as well as fun activities.  We look back together and celebrate the accomplishments of the sophomore year and to look ahead to the junior and senior years.
For more information, please contact Dr. Matt Skillen.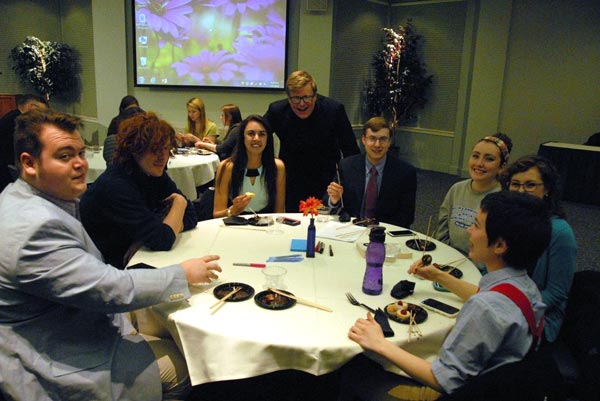 Mentoring Programs:
Purposeful Life Pathways mentors will encourage students to understand the importance of reflection on vocation and purposeful life work for intentional decision-making during their Elizabethtown career and beyond.