Explore the Core
The Core Program at Elizabethtown College allows you to connect the dots across disciplines as you explore subject areas outside of your intended major. The Core Program includes your First-Year Seminar class and eight thematic Areas of Understanding:

Power of Language - emphasizes the use of the English language in logic, rhetoric, and persuasive communication. Students learn to articulate ideas and critically evaluate arguments.
Mathematics - develops competency in quantitative reasoning and problem-solving skills.
Creative Expression - include analysis and interpretation of artistic works. Students focus on creation or performance within a particular artistic discipline.
Western Cultural Heritage - introduces students to Western culture and history through the critical analysis of significant human endeavors in Europe and the Americas.
Non-Western Cultural Heritage - introduces students to Non-Western culture and history through the critical analysis of significant human endeavors in Asia and the Pacific, Africa, and the Middle East.
Natural and Physical Sciences - explores the natural and physical world through discussion and discovery of major scientific concepts and theories. Students must complete two courses in different disciplines.
Social Sciences - observes and analyzes human behavior, ranging from the formation of the self and family structures to economic trends and the interactions of nations.
Humanities - examines ethical and moral dilemmas, values, and choices from an analytical or critical perspective. Students are engaged in the decision-making process and consider the implications of their choices for self and society.
The Core Program at Elizabethtown College supports the academic goals outlined in our mission statement. No matter what your major is, the Core Program fosters intellectual growth. As you become exposed to other subject areas in the liberal arts and sciences, you will learn to connect dots across disciplines. In May 2011, CNN shared an editorial, "Why Liberal Arts Matter". This article gets to the heart of why a well-rounded liberal arts education is a solid foundation for any career.
First Year Seminar (4 credits)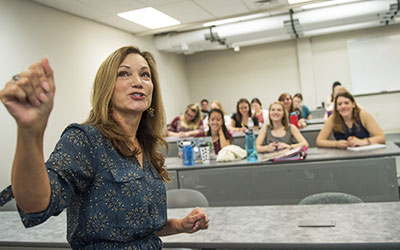 This interdisciplinary educational experience develops intellectual skills, critical thinking and writing skills and broadens definitions of learning.
You'll learn multiple ways to acquire and integrate knowledge and information. With your FYS class, you'll often attend plays, talks, readings, films, exhibits, concerts, lectures and more – then discuss in weekly meetings with your class.
During the registration for your First-Year Orientation, you will select your top choices for First-Year Seminar classes.
Core Involvement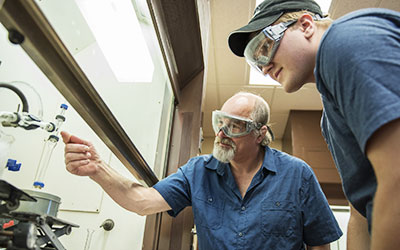 The Explore the Core program lends itself to many opportunities for involvement and participation in campus clubs, centers, leadership organizations, civic engagement and cocurricular activities.
Center for Global Understanding and Peacemaking
International Programs
International Study Programs
Center for Student Engagement
Office of Diversity and Multicultural Programming/ Outreach
Called to Lead
Students Promoting Awareness and Responsibility
Students Rights and Responsibilities
Honors Council
Student Senate
Core Resources
Elizabethtown College offers many academic resources to First-Year students during their time within Explore the Core classes: