Community and Civic Engagement
Mission Statement:
Based on our belief that learning is most noble when used to benefit others the Center for Community and Civic Engagement fosters opportunities for meaningful and reciprocal relationships between Elizabethtown College and the community.
Upcoming Events:
Fall Break Trip (Lend A Hand Disaster Relief Trip in NJ)- October 4-7, 2018
Into the Streets- October 27, 2018
Urban Service Trip (Bethesda Mission in Harrisburg, PA)- November 9-10, 2018
Winter Break Trip (Outreach 360 in Dominican Republic)- tentatively January 4-13, 2019
Spring Break Trip (International Rescue Committee in Atlanta, GA) - March 3-9, 2019
CCCE Achievements and Recognition
The Carnegie Foundation for the Advancement of Teaching's 2010 Engagement Elective Classification
The Center for Community and Civic Engagement documented excellent alignment among mission, culture, leadership, resources, and practices that support dynamic and noteworthy community engagement, and we were able to respond to the classification framework with both descriptions and examples of exemplary institutionalized practices of community engagement. We also
documented and coordinated evidence of community engagement in a coherent and compelling response to the framework's inquiry.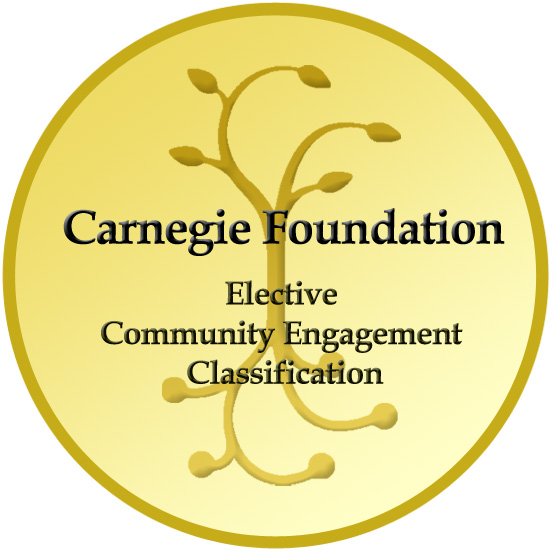 The President's Higher Education Community Service Honor Roll
The President's Higher Education Community Service Honor Roll launched in 2006, annually recognizes institutions of higher education for their commitment to and achievement in community service. The President's Honor Roll increases the public's awareness of the contributions that colleges and their students make to local communities and the nation as a whole.
President Obama has pledged to make service a central cause of his administration and wishes to commemorate the significant role that higher institutions, their students, staff, and faculty play in helping to solve pressing social problems in the nation's communities.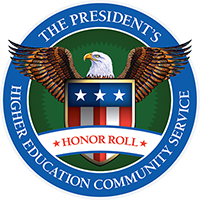 Note: Elizabethtown College received this honor in the following years: 2006, 2007, 2008, 2009, 2010, 2011-2012, 2013 (With Distinction), 2014 (With Distinction), and 2015 (With Distinction)