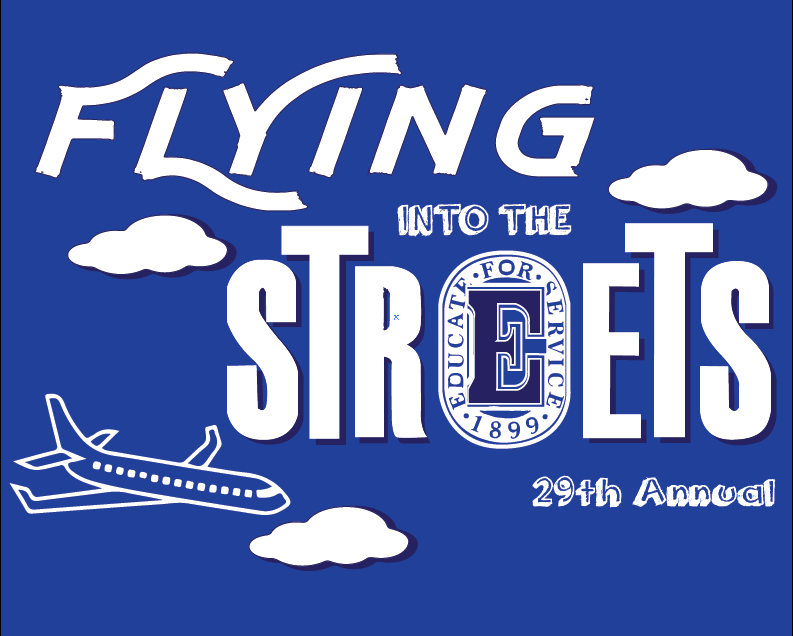 A Day of Community Engagement
Into the Streets is designed to introduce more students to thoughtful community service and to provide a learning experience that will challenge them to volunteer on a regular basis. Into the Streets is about training large numbers of student leaders, forging powerful coalitions between diverse campus, community, and national organizations, and fostering a new purpose and insight in the college community service movement.
29th Annual Into the Streets
October 22, 2022
About Into the Streets
The 29th year of Into the Streets is around the corner.  Flying Into the Streets will hopefully look more normal, and we are excited to be offering lots of projects and opportunities to choose from on October 22, 2022.  The projects this year will on campus in small groups or in person. We have projects ready to register for. 
FAQ:
Is Into the Streets happening this year?

YES! Into the Streets is going to feature remote and in person projects and will be on October 22nd. This year we have lots of different oppportunites on and off campus so there can be something for everyone!  Some projects can be done on-campus, and include materials that will be provided by the Center for Community and Civic Engagement.  Other projects can be done anywhere, whether you're on or off-campus.

What will the projects be like?

On and off-campus options are availble. 

They are able to be completed individually or in groups.  

How do I sign-up for Into the Streets?

You can register by following the link on this page.  You'll register for the project that interests you, and you'll be able to register in up to groups or clubs.  Some projects have limited capacity and will be available on a first-come, first-served basis.  Others have unlimited capacity.  The registration deadline is TBD. Sign up is closed. Please email civicengagement@etown.edu with any questions.  

How will remote projects work?

After you register for your project, the Center for Community and Civic Engagement (CCCE) will send information about how to do your project.  If you register for an on-campus project, you will sign-up for a time to pick-up your project materials and a time to return your project.  The CCCE will follow-up with participants and will be available to answer any questions along the way.

Can I still order a T-Shirt?
Student Coordinators for 2022
Lucy Conrey
Cassy DeBacco
Julianne Magin
Nichole Magnus
Ariea O'Krepka
Hannah Smith