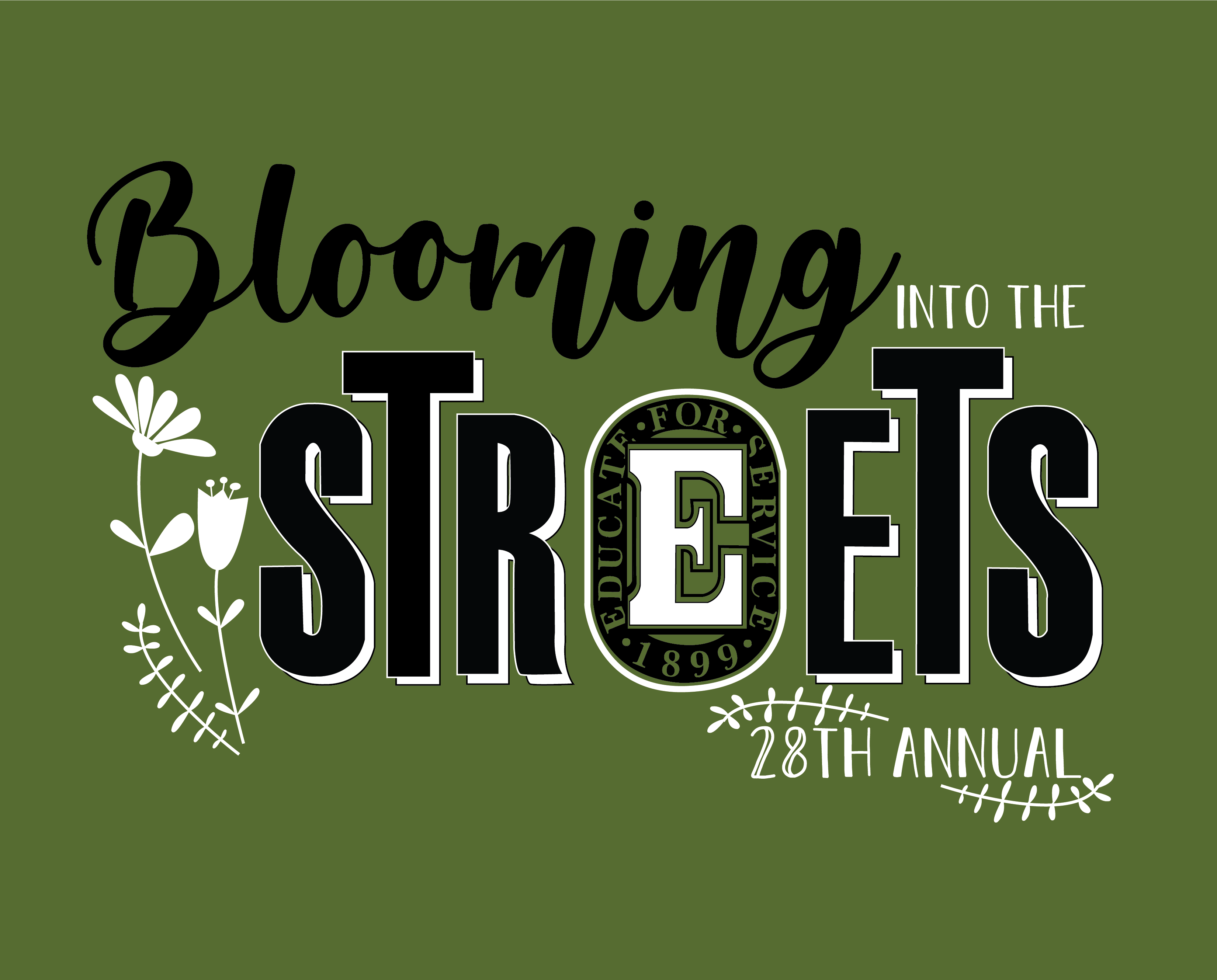 A Week of Community Engagement
Into the Streets is designed to introduce more students to thoughtful community service and to provide a learning experience that will challenge them to volunteer on a regular basis. Into the Streets is about training large numbers of student leaders, forging powerful coalitions between diverse campus, community, and national organizations, and fostering a new purpose and insight in the college community service movement.
28th Annual Into the Streets
October 24, 2021-October 30, 2021
About Into the Streets
The 27th year of Into the Streets is "Buzzing" around the corner.  Buzzing Into the Streets might look a little different this year, but we are excited to be offering  project to choose from the entire week starting Saturday Oct. 24 and ending Friday Oct. 30, 2020.  All projects this year will be either remote or on campus in small groups.  You can plan your own remote activity or we will have projects ready to register for.  We are looking for more great remote projects, please contact us if you have ideas!!
FAQ:
Is Into the Streets happening this year?

YES! Into the Streets is going to feature remote projects and will last the week of October 24-30.  This year we have remote projects to help limit contact during the pandemic.  Some projects can be done on-campus, and include materials that will be provided by the Center for Community and Civic Engagement.  Other projects can be done anywhere, whether you're on or off-campus.  With Into the Streets lasting for a week, you'll be able to engage in service projects at times that fit your schedule.

What will the projects be like?

We have remote projects, with some that can be done on-campus, and others that can be done anywhere whether you're on or off-campus.  

On-campus projects include things like creating cards to send to local nursing home residents, creating crafts to send to shut-ins, and projects to support community health projects in Africa.  The Center for Community and Civic Engagement will provide the materials you need for these projects.  Some projects have limited capacity.

Other projects for both on and off-campus participants include recording reading children's books for local preschools, recording performances for local nursing homes, and participating in online research projects in the sciences and humanities that include classifying photographs and transcribing manuscripts.  You can also provide your own remote project idea and make it happen.

How do I sign-up for Into the Streets?

You can register by following the link on this page.  You'll register for the project that interests you, and you'll be able to register in up to groups of four.  Some projects have limited capacity and will be available on a first-come, first-served basis.  Others have unlimited capacity.  The registration deadline is Monday, October 19.  

How will remote projects work?

After you register for your project, the Center for Community and Civic Engagement (CCCE) will send information about how to do your project.  If you register for an on-campus project, you will sign-up for a time to pick-up your project materials and a time to return your project.  The CCCE will follow-up with participants and will be available to answer any questions along the way.

Can I still order a T-Shirt?

Yes you can.  We have both short and long-sleeved shirts for sale.  Order here www.etowncollegeonline.com/intothestreets .  Orders will close on Wednesday, October 21. 

Note: Due to the impact of the pandemic on t-shirt production, you will receive your t-shirt after Into the Streets.
Student Coordinators for 2021
Lucy Conrey
Cassy Debacco
Julianne Magin
Nichole Magnus
Hannah Smith
Hannah Smith