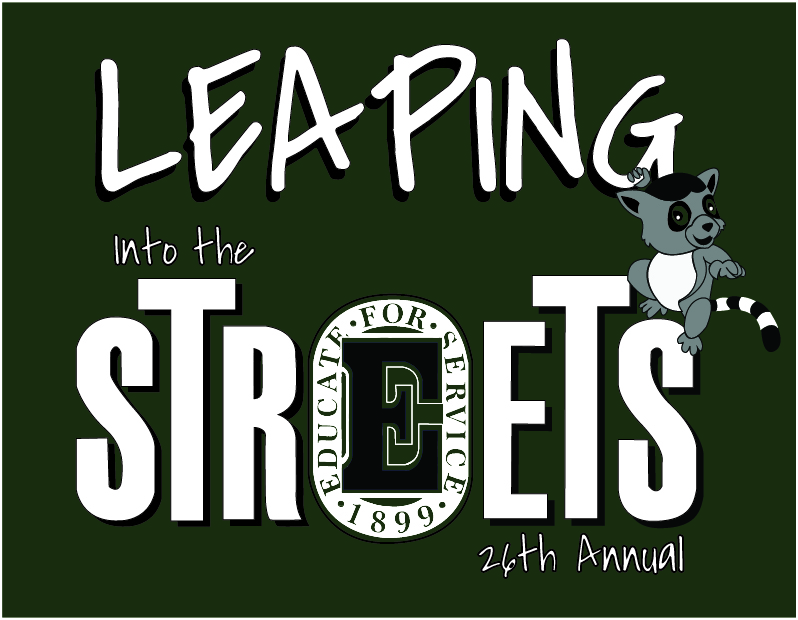 A Day of Community Engagement
Into the Streets is designed to introduce more students to thoughtful community service and to provide a learning experience that will challenge them to volunteer on a regular basis. Into the Streets is about training large numbers of student leaders, forging powerful coalitions between diverse campus, community, and national organizations, and fostering a new purpose and insight in the college community service movement.
26th Annual Into the Streets
October 26, 2019
About Into the Streets
Into the Streets represents the collective vision of students and representatives from national coalitions, non-profit institutions, local and national service agencies, universities, colleges, and student community service programs from across the country. Every year, about 500 Elizabethtown College students, faculty, staff, and alumni engage in a collective day of service.  This student-led initiative results in dozens of service projects benefiting the local community.
Student Coordinators for 2019
Lead Into the Streets Coordinators- Kaitlyn Freed and Emily Barber
Fall Fest Coordinator- 
Marketing Coordinator-
T-Shirt Sales Coordinator- 
Raking & Winterizing Coordinator- Makayla Guzzo