About
Founded in the spring of 2010, Bowers Writers House at Elizabethtown College is an interdisciplinary venue for expression, study, presentation and performance. Created to promote and support a culture of "creative curiosity," Bowers Writers House brings a new sense of excitement and enthusiasm for intellectual diversity to our on- and off-campus communities.
Bowers Writers House is a four-bedroom, three-bathroom house situated just 50 yards off the Etown campus proper between Cedar and Cherry streets in Elizabethtown, Pa. Our public events – usually between 12 - 15 each academic semester -- are always free, though seating is limited; we suggest arriving 10-15 min. before event start time. From dramatic readings to musical performances to interactive cards, our programs offer a dynamic variety of enjoyable and formative experiences.
Programming at Bowers Writers House is possible through campus-oriented and donor-supported efforts, but we need your help to keep the spirit alive. We enthusiastically invite you to come be a part of our invigorating activities.
I hope to see you here!
Jesse Waters, Director
Bowers Writers House Events
Bowers Writers House News
Videos
From Bowers Writers House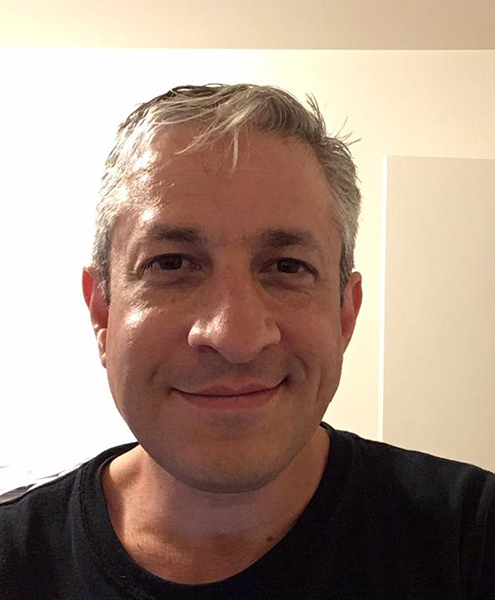 Jesse Waters
Bowers Writers House Director
A winner of the River Styx International Poetry Contest, runner-up for the Iowa Review Fiction Prize and Finalist in The Starcherone Prize, the DIAGRAM Innovative Fiction Prize and the Paul Bowles Fiction Award, Jesse Waters is a recipient of a NC Artist's Grant to attend the Vermont Studio Center, and is currently Director of the Bowers Writers House at Elizabethtown College. Jesse's fiction, poetry and non-fiction work has been nominated for multiple Pushcart Prizes, and has appeared nationally and internationally in such journals as The Adirondack Review, Coal Hill Review, The Cortland Review, Cimarron Review, Iowa Review, River Styx, Slide, Story Quarterly, Southeast Review, Sycamore Review and others. His first collection of poems, HUMAN RESOURCES, was published by Inkbrush Press in 2011; his first collection of short fiction SO LET ME GET THIS STRAIGHT was released by Paycock Press in Feb. of 2018.
Brought together 13 disciplines to teach "Cultivating an inner narrative: WWI, an Exploration"
Business leaders note recent graduates' weaknesses in creativity and critical thinking, yet those abilities are imperative in the workplace when connecting with people from different backgrounds, learning disciplines, cultures and nationalities. Interdisciplinary learning—connecting similar or dissimilar subjects—readies graduates for the workplace by broadening their immediate scope of knowledge. With this concept and the 100th anniversary of World War I in mind, Jesse Waters gathered professors from across campus to guest lecture on the war, each bringing discipline-specific views. "I have always been a big believer that a liberal arts education should be interdisciplinary. Even as a student, I saw connections in different subjects to other classes."
Meet the Bowers
Kenneth L. Bowers '59 and Rosalie Erb Bowers '58 met on campus in 1955, earned bachelor's degrees here and married in 1960. Early in their careers they were high school teachers. Rosalie taught English and Spanish. Ken taught English and journalism. After graduating from Elizabethtown, they earned master's degrees--Rosalie a master's degree in library science at Drexel University and Ken a master's degree in communications at Penn State University.
From 1961 to 1967 they were back at Elizabethtown College, where Ken served in public relations and Rosalie was a librarian. Ken also taught journalism and Rosalie taught Spanish.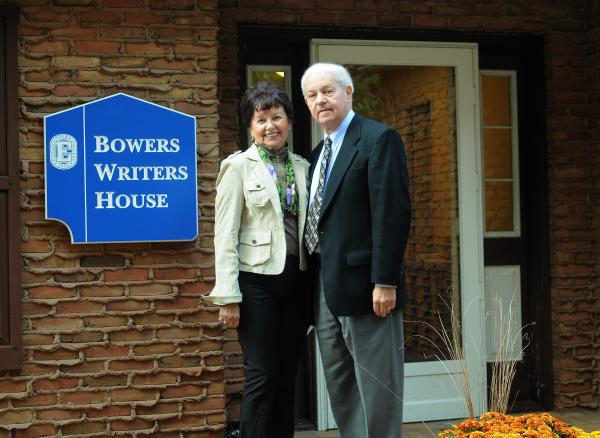 Ken then joined the Public Relations Department at AT&T in New York, and Rosalie was a librarian at Upsala College in New Jersey. In 1970 they returned to south-central Pennsylvania. Ken ultimately retired as vice president of corporate communications at Hershey Foods Corporation, and Rosalie retired as assistant corporate secretary at Pennsylvania Blue Shield.
Throughout their careers, their loyalty, commitment and belief in the College's mission and philosophy remained strong. Ken served actively on the Elizabethtown College Board of Trustees for 25 years. He was its chair for three of those years and, in 2008, he was award emeritus status. In 1999 the College bestowed upon him the degree of Doctor of Commercial Science, Honoris Causa.
Ken and Rosalie have given generously to various community and philanthropic organizations. We are grateful for their devotion and dedication to Elizabethtown College.