Business Administration 
Your Path. Your Pace. 
Associate in Business Administration
Business degrees are among the most versatile of credentials in higher education, so it's no wonder the business administration associate program is one of the most popular options at the Elizabethtown College School of Continuing and Professional Studies. Our business administration program was designed for busy adults like you, whether you're an aspiring entrepreneur, looking to enter the workforce, or change or advance your current career. Today's business landscape is characterized by increased global and digital reach and places a greater emphasis on a diverse, socially responsible workplace. You'll complete an accelerated class every five weeks, getting you one step closer to your goal.
Program Formats:

Online

In Person

Hybrid
Credits Required:
64
Cost Per Credit:
$555
Program Outcomes
Apply broad business theories to practical situations into business administration.
Utilize critical analytical skills providing leadership in today's business environment.
Formulate strategies for modern workplaces that promote diversity in the workplace and community.
Assess how ethics can be applied to business situations.
Evaluate the impact of globalization in today's business world.
Identify the impact of the changing nature of technology on business strategy, operations, human resources and ethics.
Business Administration Degree Requirements
Accredited by the Middle States Association for Colleges and Secondary Schools, the associate degree in Business Administration from Elizabethtown College requires 64 credit hours of academic work. Degree candidates must take at least 15 of the 64 credits from Elizabethtown College. Credits taken at Elizabethtown must include at least 9 credits in the major.
Are you ready to accelerate your career? Get started now with an associate degree in Business Administration from Elizabethtown College.
Career Outlook
Career Opportunities for Graduates:
Operations Supervisor
Production Supervisor
Business Office Manager
Sales Manager
Manufacturing Supervisor Within a year of graduating I secured my dream job in marketing for a food and beverage company. Having a degree truly opens more doors and demonstrates to your peers you are always seeking to challenge and better yourself.
When I decided to go back to earn my bachelor's degree, E-town offered me the ability to work at my pace. The program was very accommodating and the instructors were flexible and understanding of my needs working full-time as a single mother.
Each facilitator excels your knowledge and skills. The professors teach relevant material that you can apply in your current job immediately.
I wanted to make a difference and make an impact in my career. I built my foundation through the Elizabethtown College program. I also wanted to give my kids an example of a role model to give them the motivation to pursue their goals. Meet Your
Lead Facilitator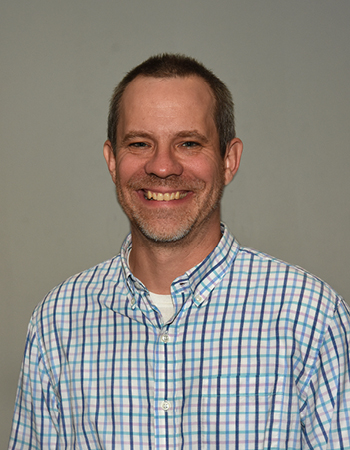 Karl Brummer
Karl Brummer has been an educational facilitator for Elizabethtown College SCPS since 2008 and serves as our lead facilitator for our undergraduate business program. Karl served on the School's steering committee in the development of the MBA program. Karl has taught undergraduate and graduate classes in leadership, health care, communication, general management and international business. During the day, Karl serves as the senior vice president at a local retirement community. His experience has been varied, primarily in the field of human resources, including several international experiences. He has worked in a variety of industries including software development, distribution services, manufacturing, and professional services. In addition to serving at Elizabethtown, Karl teaches at a variety of other institutions of higher education. Karl and his family reside in Carlisle, PA, and are active travelers and sports fans.
We're here to help. Tell us more about yourself and what you are looking for. We'll get you the information you need right away.
Request Information