Human Services 
Your Life. Your Journey. 
Bachelor's in Human Services
If you're passionate about helping others through life's challenges, a career in human services may be your calling. The demand for advocates, counselors, and administrators in our region and beyond is rapidly growing—and you can be part of it. Whether you prefer a general overview of the Human Services field or want to specialize with a concentration in Behavioral and Addictions Counseling, there are two tracks to choose from. In each, you'll gain an understanding of issues influencing individuals and society while also developing the ability to manage and administer day-to-day services in a variety of settings. Our human services program is convenient and flexible, too, with all courses available online. A variety of electives will allow you to customize your courses based on your area of interest.
Program Formats:

Online

Blended
Credits Required:
125
Cost Per Credit:
$555
Program Outcomes
Implement a personal philosophy of human services and/or addictions counseling in the workplace.
Apply theory, practical skills, and an interdisciplinary approach to human services to the work environment and community-at-large.
Apply interpersonal and group communication skills.
Apply critical thinking skills and problem-solving strategies to the profession of human services.
Apply counseling skills.
Make decisions in an ethical and socially responsible manner.
Demonstrate leadership and professionalism in the field.
Human Services Degree Requirements
Accredited by the Middle States Association for Colleges and Secondary Schools, the bachelor's degree from Elizabethtown College requires 125 credit hours of academic work. Degree candidates must take at least 30 of their last 60 credits from Elizabethtown College. Credits from Elizabethtown must include at least 15 credits in the major; nine of them must be 300-400 level Human Services courses. Students can also consider pursuing a minor from any other majors offered through SCPS including Business Administration, Criminal Justice, Health Care Administration or Information Systems.
Are you ready to accelerate your career? Get started now with a bachelor's degree in Human Services from Elizabethtown College.
Career Outlook
Degree Requirements for Job Postings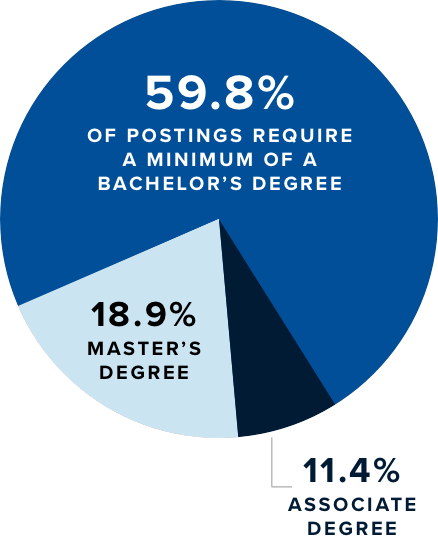 Career Opportunities for Graduates:
Case Worker
Family Support Worker
Youth Worker
Rehabilitation Case Worker
Adult Day Care Worker
Alcohol Counselor
Crisis Intervention Counselor
Job Postings in the Region:
7,806
in the past 12 months
Source: Burning Glass Technologies ©
Where Our Graduates Work:
Graduates of Elizabethtown's Human Services programs work for reputable companies and organizations such as:
Keystone Human Services
Philhaven
Bell Socialization
NHS Human Services
Pennsylvania Department of Human Services "After my kids grew up and left home, I was downsized from my employer of 15 years. I thought it would be a good time to finish my degree and change my line of work. It was a personal accomplishment. E -town made it flexible and easy with a mix of online and in class courses. The courses are tough, but you really "earn" your degree. It was the best choice I made during that life transition."
When I decided to go back to earn my bachelor's degree, E-town offered me the ability to work at my pace. The program was very accommodating and the instructors were flexible and understanding of my needs working full-time as a single mother.
Each facilitator excels your knowledge and skills. The professors teach relevant material that you can apply in your current job immediately.
I wanted to make a difference and make an impact in my career. I built my foundation through the Elizabethtown College program. I also wanted to give my kids an example of a role model to give them the motivation to pursue their goals. Meet Your
Lead Facilitator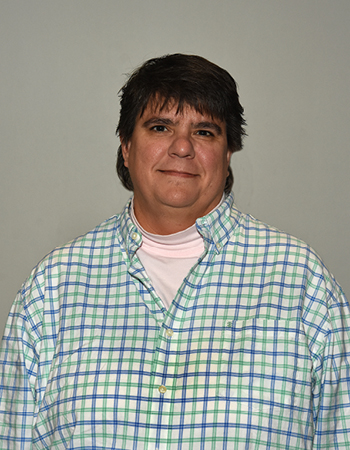 Christy King
Christy King is a consultant with the Tuscarora Intermediate Unit, Office of Developmental Programs Consulting System. She gained experience in the field of mental retardation by working for a provider agency as a direct support professional and for the Office of Developmental Programs. Christy provides curriculum development, meeting facilitation, training delivery, and technical assistance to Pennsylvania's developmental disability system. She is a resource for evaluation projects including data collection and analysis.
Christy has an associate degree in Respiratory Therapy from Harrisburg Area Community College and bachelor's degrees from Kutztown University in both Psychology and Biology. She earned a master's degree in Health Education from Penn State University and graduate certificates in Organizational Development from Temple University and in Applied Behavior Analysis from the University of North Texas. 
We're here to help. Tell us more about yourself and what you are looking for. We'll get you the information you need right away.
Request Information