Master of Business Administration (MBA) 
Building Your Strengths. 
Master of Business
Administration
In the Master of Business Administration program, students gain forward-thinking knowledge in various areas of business such as finance, marketing, corporate social responsibility, and understanding management styles. The curriculum pays close attention to practical application of theories—meaning it's more than textbook work—it's about examining real case studies and applying what you've learned to real-life situations. In fact, many students say they immediately use what they learn in their daily working life.
Program Formats:

Online

Classroom

Blended
Credits Required:
36-42
Cost Per Credit:
$695
Concentrations:
Health Care Administration
Strategic Leadership
Program Outcomes
Apply academic business theory to practice.
Combine leadership and management skills to address organizational issues.
Integrate fiscal responsibility into planning and budgeting.
Conduct forecasting through the use of management science and information technology tools.
Develop strategic planning skills that incorporate critical thinking and problem-solving.
Implement decisions that incorporate ethics and social responsibility.
Lead in the workplace by developing and using interpersonal competencies.
MBA Degree Requirements
The MBA from Elizabethtown College requires 36-42 credit hours of academic work. (Depending on your educational and professional background, 1 or 2 foundations courses may be required.) MBA concentrations are available in both Health Care Administration and in Strategic Leadership. Degree candidates must take at least 30 credits from Elizabethtown College.
Are you ready to elevate your career? Get started now with an MBA from Elizabethtown College.
Career Outlook
Years of Experience for Job Postings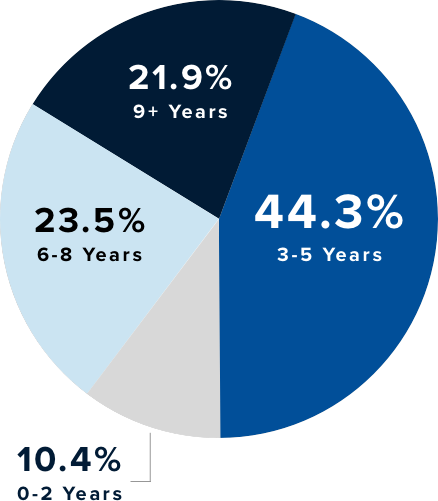 Career Opportunities for Graduates:
Human Resources Manager
Director of Regulatory Affairs
Director of Regulatory Affairs
Director of Development
Communications Manager
Job Postings in the Region:
25,188
in the past 12 months
Source: Burning Glass Technologies ©
Where Our Graduates Work:
Highmark Health
Glaxo Smith Kline
Exelon
Johnson & Johnson
The Vanguard Group, Inc. I needed to find a school that fit into my crazy lifestyle while giving me the opportunity to interact with my instructors and peers. Elizabethtown College offered me the best of both worlds. They truly understand the challenges of working adults.
When I decided to go back to earn my bachelor's degree, E-town offered me the ability to work at my pace. The program was very accommodating and the instructors were flexible and understanding of my needs working full-time as a single mother.
Each facilitator excels your knowledge and skills. The professors teach relevant material that you can apply in your current job immediately.
I wanted to make a difference and make an impact in my career. I built my foundation through the Elizabethtown College program. I also wanted to give my kids an example of a role model to give them the motivation to pursue their goals. Meet Your
Lead Facilitator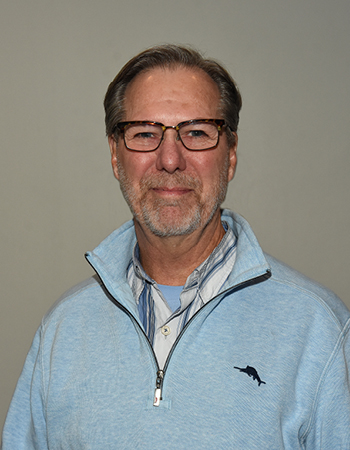 Steve Fries
Working as an affiliated faculty member, I have been a college instructor for more than 35 years. I facilitate and develop both graduate and undergraduate courses in a wide range of business areas that include economics, quantitative methods, organizational behavior, human resource management, compensation management, international business management, small business management, business & society, introduction to business, operations management, leadership and management principles. I also have served on several program and curriculum develop committees. For the Elizabethtown College of School of Continuing and Professional Studies, I am the MBA Lead Facilitator, serving in this role since the inception of the program. Previously I was the Lead Facilitator for the undergraduate business program.
We're here to help. Tell us more about yourself and what you are looking for. We'll get you the information you need right away.
Request Information