Ware Colloquium on Peacemaking
Hosted annually by the Center for Global Understanding and Peacemaking, the Judy S. '86 and Paul W. Ware Colloquium on Peacemaking consists of the Center's signature event, the Ware Lecture on Peacemaking, the Ware Seminars on Global Citizenship and the Ware Practicum in Conflict Resolution. The colloquium is made possible by a generous grant from Judy S. '68 and Paul W. Ware of Lancaster, Pa. The Ware Lecture has brought Nobel Peace Prize recipients and former presidents from around the world to Elizabethtown.
Spring 2015 Upcoming Ware Events and Activities
Op-Ed Discussions
A series of in-depth discussions on some of Nicholas Kristof's recent op-ed articles led by professors of varying disciplines, these events, which will occur throughout the spring, are sure to be interesting and thought provoking. All events to be held at Bowers Writers House.
| | | |
| --- | --- | --- |
| Monday, March 16 | 7:00 p.m.  | Discussion led by Dr. Mark Harman, English/Modern Languages |
| Monday, March 23 | 7:00 p.m. | Discussion led by Dr. Colin Helb, Communications |
| Monday, March 30  | 7:00 p.m.  | Discussion led by Drs. Mahua Bhattacharya and Jeffery Long |
| Tuesday, April 7  | 7:00 p.m. | Discussion led by Dr. Michele Kozimor-King, Sociology |
Half the Sky Film Screening (Excerpts)
Thursday, March 19
6:00 - 8:00 p.m. Gibble Auditorium
A close look at the stories of women around the globe who have faced oppression and turned their experiences into inspiration and hope for everyone. This film screening will focus on excerpts from Half the Sky, based on the book by Nicholas Kristof and Sheryl Wudunn. This event is free and open to the public.
Ware Lecture:  "A Path Appears: Transforming Lives, Creating Opportunity"
Monday, April 13 7:30 p.m. 
Leffler Chapel and Performance Center
| | |
| --- | --- |
| | Leading New York Times journalist and author, Nicholas Kristof presents an inside look into his book, A Path Appears, and the struggle of oppressed people around the globe. Through an in-depth examination of those who are making the world a better place, Kristof reveals the many ways we, as individuals and a community, can support them. This event is free and open to the public, but tickets are required. Watch for information on reserving your ticket.  |
---
Ware Lecture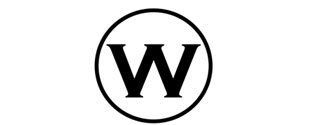 The Ware Lecture is a distinctive educational experience for students and members of the neighboring communities that marries the College's pivotal mission of international education and purposeful life work with the College's Brethren heritage commitment to peace, nonviolence and human dignity.
Upcoming Ware Lecture
Ware Seminars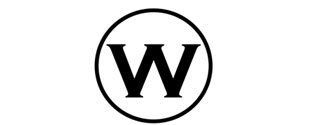 The Ware seminars, held throughout the academic year, are designed to engage the community in dialogue related to global and social justice issues. Well-known leaders from around the country and world bring their knowledge and experience to campus for these events.


Upcoming Ware Seminar
All Ware Events