Health Care Administration 
Your Passion. Your Schedule. 
Associate Degree in Health Care Administration
Healthcare careers are in demand, and the projected growth continues to trend upward beyond other occupational fields. As a health care administrator, you'll handle intricate details of patient care from the inside out. You'll work with office and medical staff alike to effectively and efficiently run a health care facility or organization. Whether you want to work in a health care facility, a medical supply company, or at an insurance provider, you must be able to adapt to changes in health care laws, regulations, and ever-evolving technology. To meet the demand, an associate degree in Health Care Administration from Elizabethtown College School of Continuing and Professional Studies will provide you with the knowledge and practical skills to excel in various health care administration careers.
Program Formats:

Online

Blended
Credits Required:
64
Cost Per Credit:
$555
Program Outcomes
Analyze the roles and functions of health care administration, including management of human and technological resources.
Utilize the theory and skills of health care management and leadership throughout the health care environment.
Apply health care industry regulations and laws to professional practice.
Make decisions in an ethical, legal and socially responsible manner.
Apply critical thinking skills to address problems within health care management.
Examine how technology can be used to inform decision making that supports quality health care.
Health Care Administration Degree Requirements
Accredited by the Middle States Association for Colleges and Secondary Schools, the associate degree in Health Care Administration from Elizabethtown College requires 64 credit hours of academic work. Degree candidates must take at least 15 of the 64 credits from Elizabethtown College. Credits taken at Elizabethtown must include at least 9 credits in the major.
Are you ready to accelerate your career? Get started now with an associate degree in Health Care Administration from Elizabethtown College.
Career Outlook
Career Opportunities for Graduates:
Medical Biller
Patient Information Coordinator
Practice Manager
Claims Specialist
Patient Services Representative The facilitators were all very knowledgeable and interactive throughout each class. The real-world experience they brought allowed me to see how the lessons applied to the workplace. Being able to see how the information applied was an added layer of education that enhanced learning.
When I decided to go back to earn my bachelor's degree, E-town offered me the ability to work at my pace. The program was very accommodating and the instructors were flexible and understanding of my needs working full-time as a single mother.
Each facilitator excels your knowledge and skills. The professors teach relevant material that you can apply in your current job immediately.
I wanted to make a difference and make an impact in my career. I built my foundation through the Elizabethtown College program. I also wanted to give my kids an example of a role model to give them the motivation to pursue their goals. Meet Your
Lead Facilitator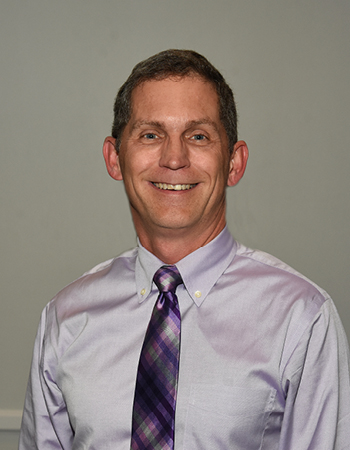 Dr. Michael Seavers
Dr. Michael Seavers holds a Bachelor of Science in Computer Science with a minor in Music from Shippensburg University as well as a Master of Science in Computer Science from Villanova University, and both an M.B.A. and M.H.A. from Penn State University. In 2017, he received a Ph.D. in Public Administration. Seavers' experience includes programmer/analyst for Shared Medical Systems and GE Aerospace in Philadelphia. He was also an IT manager for Book-of-the-Month Club in Mechanicsburg. Seavers was the Senior Director of Enrollment and Billing at Capital Blue Cross (CBC). Previous positions held at CBC include senior IT manager, and Senior Director of Claims.
We're here to help. Tell us more about yourself and what you are looking for. We'll get you the information you need right away.
Request Information