Business Administration 
Your Path. Your Pace. 
Bachelor's in Business Administration
Majoring in business provides an incredible depth of knowledge and a diverse set of skills. It's no wonder the bachelor's in business administration is one of the most popular accelerated degree programs at the Elizabethtown College School of Continuing and Professional Studies. Today's business environment is one with global and digital reach—and it's more than ever before focused on diversity and social responsibility. Your coursework will include accounting principles and management to communications and ethics. You'll also gain practical, real-world insider insight from instructors who are business leaders in their fields—and you'll also learn from your classmates, who will bring varying career experience to share. (And they will likely learn from you, too.)
Program Formats:

Online

Classroom

Blended
Credits Required:
125
Cost Per Credit:
$555
Program Outcomes
Apply broad business theories to practical situations into business administration.
Utilize critical analytical skills providing leadership in today's business environment.
Formulate strategies for modern workplaces that promote diversity in the workplace and community.
Assess how ethics can be applied to business situations.
Evaluate the impact of globalization in today's business world.
Identify the impact of the changing nature of technology on business strategy, operations, human resources, and ethics. 
Business Administration Degree Requirements
Accredited by the Middle States Association for Colleges and Secondary Schools, the bachelor's degree from Elizabethtown College requires 125 credit hours of academic work. Degree candidates must take at least 30 of their last 60 credits from Elizabethtown College. Credits taken at Elizabethtown must include at least 15 credits in the major; nine of them must be 300-400 level business courses. Students can consider specific concentrations to enhance their business acumen including Accounting, Human Resources, Management, Marketing or Information Systems. Minors are also available in any additional major offered by SCPS.
Are you ready to accelerate your career? Get started now with a
bachelor's
degree in Business Administration from Elizabethtown College.
Career Outlook
Degree Requirements for Job Postings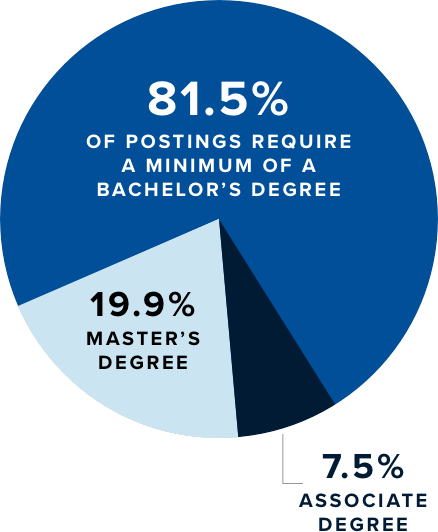 Career Opportunities for Graduates:
Business Analyst
Account Manager
Sales Manager
Marketing Manager
Human Resources Manager
Buyer
Production Manager
Job Postings in the Region:
62,147
in the past 12 months
Source: Burning Glass Technologies ©
Where Our Graduates Work:
The Hershey Company
Fulton Financial Corporation
BAE Systems
Dentsply Internationa
Phoenix Contact The program is flexible and the staff understands the struggle between balancing school, work and family and convey their support. Somehow, along the way your goals become their goals. The staff, advisors, and facilitators don't just go to work to do their job; they go to work to be there for you.
When I decided to go back to earn my bachelor's degree, E-town offered me the ability to work at my pace. The program was very accommodating and the instructors were flexible and understanding of my needs working full-time as a single mother.
Each facilitator excels your knowledge and skills. The professors teach relevant material that you can apply in your current job immediately.
I wanted to make a difference and make an impact in my career. I built my foundation through the Elizabethtown College program. I also wanted to give my kids an example of a role model to give them the motivation to pursue their goals. Meet Your
Lead Facilitator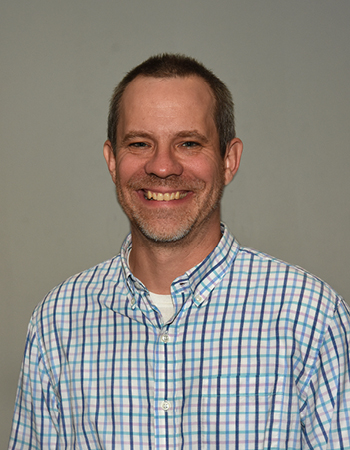 Karl Brummer
Karl Brummer has been an educational facilitator for Elizabethtown College SCPS since 2008 and serves as our lead facilitator for our undergraduate business program. Karl served on the School's steering committee in the development of the MBA program. Karl has taught undergraduate and graduate classes in leadership, health care, communication, general management and international business.
During the day, Karl serves as the senior vice president at a local retirement community. His experience has been varied, primarily in the field of human resources, including several international experiences. He has worked in a variety of industries including software development, distribution services, manufacturing, and professional services. In addition to serving at Elizabethtown, Karl teaches at a variety of other institutions of higher education.
Karl and his family reside in Carlisle, PA, and are active travelers and sports fans.
We're here to help. Tell us more about yourself and what you are looking for. We'll get you the information you need right away.
Request Information