Graduate Certificate 
Health Care Administration 
Graduate Certificate in
Health Care Administration
The graduate certificate in Health Care Administration is designed for current or aspiring administrators and those looking to transition to a career in the health care field. You will take four eight-week courses that dive into critical areas of health care administration that pertain to today's evolving industry. Whether you are planning for a career in a hospital, long-term care factility, private practice or an industry supporting health care, the graduate certificate will position you for success and advancement.
Program Formats:

Online
Credits Required:
12
Cost Per Credit:
$695
Program Outcomes
Manage people and processes in health care organizations by assessing, developing and applying your leadership style in real-world situations.
Drive health care strategy and improvement by leveraging your knowledge of policies, economics, finance and systems to implement strategic enhancements to your organization.
Ensure required policies are applied to health care organizations by exploring areas of policy, law and ethics, management ideas, theories and case studies in health care.
Apply principles of economics to manage finances in your health care organization by leveraging knowledge in financial and insurance information.
Develop insight into managing information systems or human resource administration in your health care organization by choosing one of the following electives:

Health Informatics
Human Resources Administration in Heath Care
Graduate Certificate in
Health Care Administration Requirements
The Graduate Certificate in Health Care Administration from Elizabethtown College requires 12 credit hours of academic work. Students must take all 12 credits through Elizabethtown College to be awarded the graduate certificate.
Are you ready to add a credential to your resume? Get started now with a graduate certificate in Health Care Administration from Elizabethtown College.
Career Outlook
Career Opportunities for Graduates:
Nurse Manager
Clinical Manager
Health Director
Nursing Home Administrator
Director of Clinical Services I had the best experience with online classes. Both instructors and classmates would go out of their way to help each other to succeed. It was a fabulous experience!
When I decided to go back to earn my bachelor's degree, E-town offered me the ability to work at my pace. The program was very accommodating and the instructors were flexible and understanding of my needs working full-time as a single mother.
Each facilitator excels your knowledge and skills. The professors teach relevant material that you can apply in your current job immediately.
I wanted to make a difference and make an impact in my career. I built my foundation through the Elizabethtown College program. I also wanted to give my kids an example of a role model to give them the motivation to pursue their goals. Meet Your
Lead Facilitator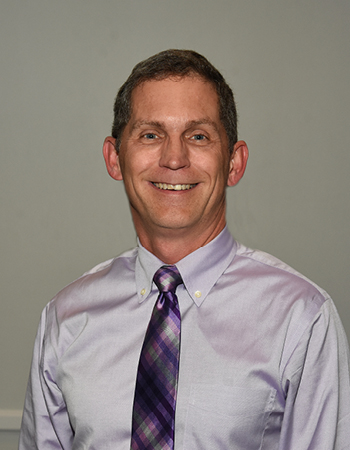 Dr. Michael Seavers
Dr. Michael Seavers, MBA, MHA, PhD. is the lead faculty for the health care administration program. Michael was instrumental in helping to design the course curriculum, and that's fortunate because Michael has been working in health care administration for over 15 years including serving as Senior Director of Enrollment and Billing at Capital Blue Cross, Michael brings real world knowledge into the classroom, translating textbook learning into practical application.
We're here to help. Tell us more about yourself and what you are looking for. We'll get you the information you need right away.
Request Information