Graduate Certificate 
Strategic Leadership 
Graduate Certificate in
Strategic Leadership
The graduate certificate in Strategic Leadership is designed to enhance your leadership knowledge and skills. The four required courses are ideal for new or seasoned leaders and aspiring leaders working to move into a new role. For those hoping to pursue an advanced degree, the certificate provides a springboard into the Elizabethtown College MBA or Master's of Science in Strategic Leadership programs. For those who already hold a master's degree or are not looking to pursue one, the certificate is a highly focused way to advance your leadership skills.
Program Formats:

Online
Credits Required:
12
Cost Per Credit:
$695
Program Outcomes
Develop and articulate your personal leadership style through a mix of coursework, case studies and a leadership analysis.
Lead and manage change by effectively assessing team dynamics, corporate structures and fostering collaboration, innovation and creativity to strategically implement change in your organization.
Identify problems and develop solutions by assessing their impact while collaborating to effectively communicate your plan to internal and external stakeholders.
Build teams and collaborate across sectors by examining how personalities, team dynamics, corporate structure and organizational needs provide direction for an emerging strategic leader.
Communicate strategically while considering ethics, feedback, team collaboration and persuasion while assessing all stakeholder needs. You will develop your personal communication style, strategies and evaluation of effective communication channels for your clear and compelling messages.
Graduate Certificate in
Strategic Leadership Requirements
The Graduate Certificate in Strategic Leadership from Elizabethtown College requires 12 credit hours of academic work. Students must take all 12 credits from Elizabethtown College to be awarded the graduate certificate.
Are you ready to add a credential to your resume? Get started now with a graduate certificate in Strategic Leadership from Elizabethtown College.
Career Outlook
Career Opportunities for Graduates:
Program Manager
Director of Business Development
Operations Manager
Risk Manager
Project Manager I felt that the faculty were very knowledgeable and they made the classes interesting. The online classes were well-run and efficient. Elizabethtown College made me feel welcome and that my education was important to the school.
When I decided to go back to earn my bachelor's degree, E-town offered me the ability to work at my pace. The program was very accommodating and the instructors were flexible and understanding of my needs working full-time as a single mother.
Each facilitator excels your knowledge and skills. The professors teach relevant material that you can apply in your current job immediately.
I wanted to make a difference and make an impact in my career. I built my foundation through the Elizabethtown College program. I also wanted to give my kids an example of a role model to give them the motivation to pursue their goals. Meet Your
Lead Facilitator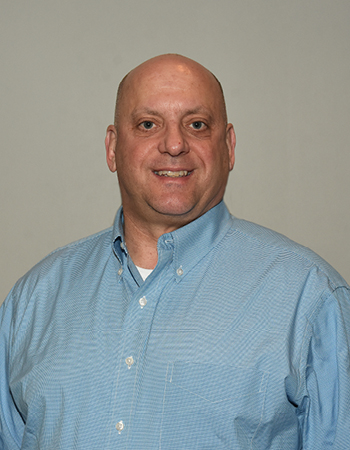 Dr. Kelly Garrett
The Lead Facilitator for the M.S. in Strategic Leadership and Graduate Certificate in Strategic Leadership, Dr. Kelly E. Garrett serves as the Director of the Emergency Management Professionals Program at the Emergency Management Institute (EMI) in Emmitsburg, MD. In his role at EMI, he is responsible for providing program and curriculum oversight, collaboration, and coordination between the Basic, Advanced, and Executive Academies, which matriculates more than 2,700 students annually. A retired U. S. Army Reserve officer, Colonel Garrett served on the Department of the Army Staff in the Pentagon, as a Faculty Instructor at the U. S. Army War College, and as an Adjunct Professor at the U.S. Army Command and Staff College. Kelly received Doctor of Education and Master of Science in Education degrees from the Chief Learning Officer Program at the University of Pennsylvania in Philadelphia, Pennsylvania, and a Master of Science in Leadership and Business Ethics from Duquesne University in Pittsburgh, Pennsylvania. He also possesses graduate certificates in Public Leadership from The Brookings Institution in Washington, DC and in Talent Leadership from The Wharton School.
We're here to help. Tell us more about yourself and what you are looking for. We'll get you the information you need right away.
Request Information