The Department of Communications offers a Bachelor of Arts in Communications with two concentrations: public relations and mass communications. All communications students take core classes to develop key skills necessary in corporate environments and media newsrooms and production houses. From graphic design and public speaking, to writing for all types of media and learning theory that frames human communication, you'll gain skill sets that will prepare you for success after graduation. As a senior you will produce a project for a client in the community to showcase your communications knowledge and skills.
Each student compiles a portfolio of work samples from class assignments and professional work. The professional samples are culled from internships and membership in student media and organizations such as JayFirm, the student-run public relations organization. This portfolio is a valuable tool students use as they interview for communications jobs.
Our knowledgeable and engaging professors, who all have professional experience working in the areas in which they teach, are willing to help you in and out of the classroom to help maximize your experience at Elizabethtown College.
Hear from our Alumni:
"When I started at Elizabethtown, there was no limit to what I could do; I was never discouraged from doing something...and I think that was a good opportunity for me to relize all of the opportunities out there for me."
"There are several things that I learned at E-town that I apply daily: writing skills, the ability to take an idea and create something tangible, but the thing that stands out is being able to present well to clients."
Real-world Experiences are everywhere: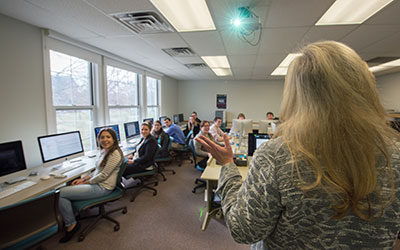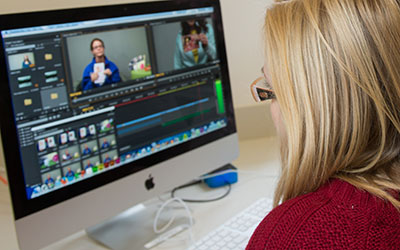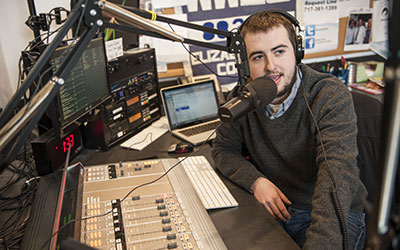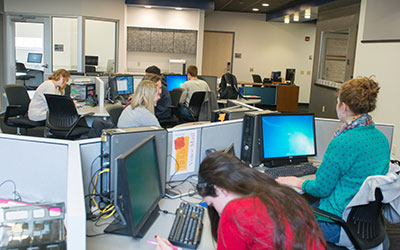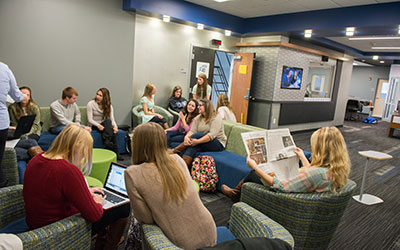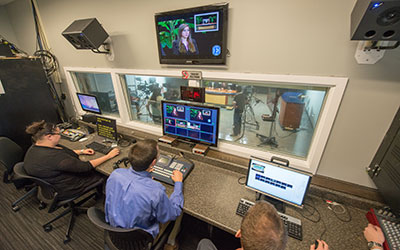 With recently renovated facilities, you'll be able to practice the skills and theories you are learning in a practical hands-on environment. Opportunities to gain real-world experience are everywhere at Elizabethtown College:
Host and produce your own weekly radio show at WWEC 88.3 FM, the College's radio station.
Fulfill a client's requirements through strategic communications plans with the Jay Firm, the student-run public relations organization.
Report on community events as a news reporter with ECTV Channel 40 in the studio or on the road in the mobile production unit.
Write and report stories for the College's award-winning newspaper, The Etownian.
Serve as an intern with a local company or nonprofit organization.