Why Major in Public Relations at E-town College?
As a Public Relations major at Elizabethtown College, located in Pennsylvania, you will gain experience across a variety of areas in the field of communications inside and outside the classroom. Our students have the opportunity to learn about the field in its entirety, while also acquiring a specialized skill set in Public Relations. E-town communications students graduate fully prepared for careers in strategic communications, public relations, community relations, nonprofit organization management and government advocacy.
What types of courses will I take?
Students take courses in public relations that teach strategies used by commercial, government and nonprofit organizations. Our faculty members teach courses from an integrated marketing communications perspective, blending advertising, sales promotion and public relations skills. Together, these areas of study give our students the opportunity to learn how to plan and implement marketing and advertising campaigns. Our students also learn how to write for corporate communications while analyzing the best practices for media relations and corporate media production. In addition to our course requirements, Public Relations majors take a variety of elective courses including:
Magazine Management and Feature Writing
International Communications
Multimedia Application for Corporate Communication
How will my courses translate into real-world experience?
By the end of their undergraduate experience, our students' skills are put to the test as they complete our required capstone course. At the start of the course, students select a real client to work with throughout the semester. They complete projects for their client, and are expected to present their findings to their peers and professors at the end of the course. This project gives our students a taste of what they will encounter post-graduation.
Students who join our student-run organizations have additional opportunities to get hands-on practice with the skills they learn in class. To build professional experience, many students also participate in internships. Past PR student interns have held positions at:
La Torre Communications
PA Breast Cancer Coalition
Turkey Hill Dairy
After Graduation
The combination of these experiences prepares students to enter the professional world upon graduation. Public Relations alumni have found jobs in markets such as:
Ticket Sales Representative, Philadelphia Phillies
Graphic Design Specialist, Eduplanet
Marketing Specialist, St. Agnes Hospital
Corporate Communications Student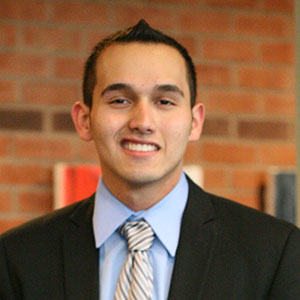 Jaime Ramos '16
Communications Major with a Concentration in Corporate, and a Minor in Spanish
We asked Jaime what advice he would give a fellow E-town student. He said, "Do not be afraid of the unknown. When you come to college, there is so much you will not know. The point of college is to teach you to seek out knowledge you did not know existed, learn skills you did not you could acquire, try out activities you did not think you would ever be interested in, while discovering yourself and your passions along the way." Lastly, Jaime wanted to impart this piece of wisdom, "Be different, be unique, and be yourself. If you are not afraid to be yourself, you can accomplish anything you set your mind to."
Corporate Communications Alumna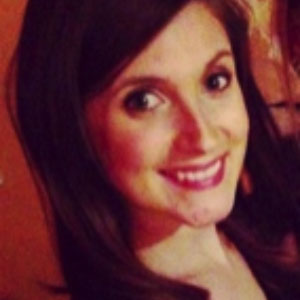 Emily Knitter '11
Theatre Performance and Corporate Communications
Current job title: Event Coordinator at The Barnes Foundation
By taking courses in different departments and fields, Emily developed a diverse skill set. She feels that she is ready for anything that her job can throw at her from designing menu cards to using power tools. Her favorite memories from E-town were of the lifelong friends she made.