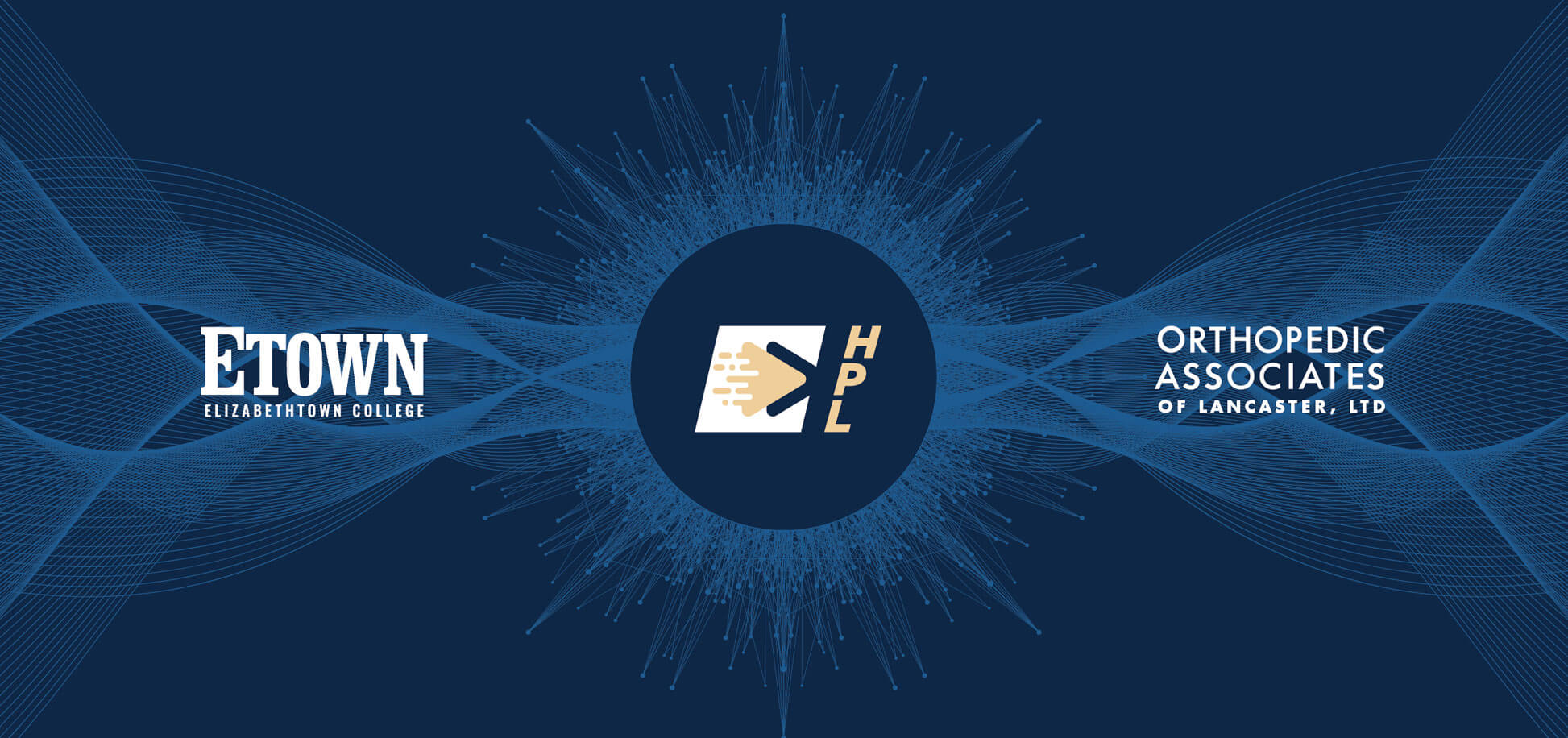 Human Performance Lab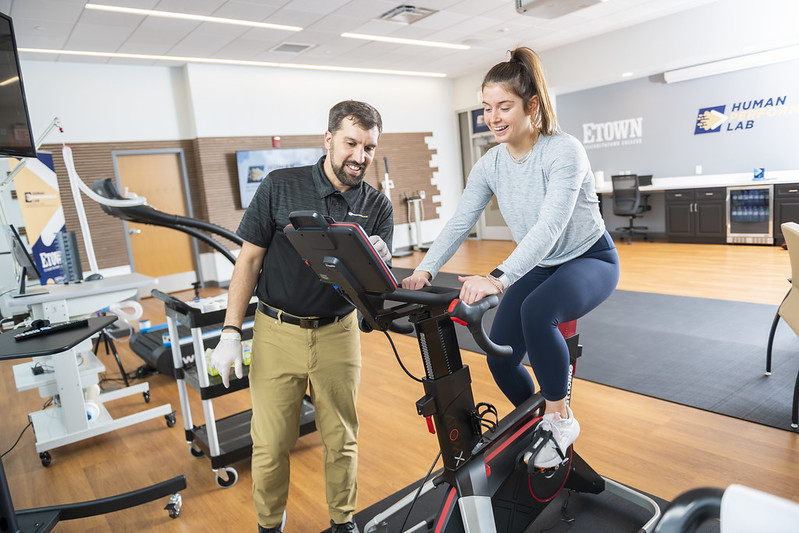 The Human Performance Lab (HPL) at Elizabethtown College, in partnership with Orthopedic Associates of Lancaster (OAL), LTD, is a premier facility that specializes in fitness and performance testing, evaluation, and optimization. Our lab is committed to delivering exceptional sport, health, and exercise science services to athletes, students, and the community.
At the HPL, we offer personalized attention and comprehensive analysis to individuals seeking to enhance their performance. Our primary focus is on supporting you throughout your journey and helping you unlock your full potential. Whether you are an athlete striving for peak performance or an individual looking to improve your overall fitness, we provide valuable insights that can guide you in reaching your goals.
Unlock your full potential at the Human Performance Lab and elevate your performance to new heights. We are ready to provide you with exceptional support and guidance as you strive for greatness.
Specialized Programs in Sports Nutrition for Optimal Performance
Our range of services goes beyond performance testing and evaluation to include specialized programs in sports nutrition. Our sports nutrition guidance optimizes your diet and fueling strategies to maximize your performance.
By utilizing state-of-the-art equipment and advanced assessment techniques, we ensure that our clients receive the highest quality of care. Our commitment to excellence and our passion for empowering individuals through evidenced-based practices distinguish us as a premier facility for performance optimization.
Facility Information
About the Director:
Nate Hammon, the Director of the Human Performance Lab, specializes in human performance, exercise science, nutrition, and athletics. He is a Registered Dietitian/Nutritionist and a Certified Strength and Conditioning Specialist with a Master's Degree in Exercise and Nutrition Science from the University of Tampa and a Bachelor's Degree in Dietetics from the University of Wisconsin – Madison where he was also a football student-athlete. Nate's practical experience and strong academic background provide him with the expertise to offer valuable insights and knowledge to his clients.
Previously, Nate played a key role in the development of nutrition and exercise physiology courses at Anderson University. He spent five years contributing to teaching, student learning, and the growth of their Exercise Physiology Lab. With his close association with Elizabethtown College athletics, academics, and the local community, Nate leverages his expertise and experience to help individuals achieve their peak performance.
Human Performance Lab Hours of Operation:
Hours: By Appointment Only
---
Contact Us:
Bowers Center for Sports, Fitness and Well-Being
905 East Cedar St.
Elizabethtown, PA 17022
Email: hammonn@etown.edu
Frequently Asked Questions
What should I expect during my visit?
Prior to beginning any testing, you will have access to a private changing room where you can prepare for the session. You will be walked through exactly what will occur, depending on the assessments being performed. Following the testing, you will have the opportunity to sit down and review the results before leaving. These results will be detailed and address your needs specifically with an individualized prescription designed specifically for you to improve your results.
Where do I park / directions?
We are conveniently situated in the Bowers Center at the college. However, if you rely on general directions to the Bowers Center, they may not lead you directly here. To ensure you find us easily, we recommend obtaining directions for Ober Hall in Elizabethtown. This route will guide you along Cedar St., the correct street to reach the Bowers Center. Cedar St. runs towards the interior of the campus, and our location is just behind the turf field, which will be visible to you. Once you spot the field, you'll find a road to its right that you can drive on to reach the parking lot. Upon arrival, you'll notice two HPL signs designating parking spaces for your convenience. For additional assistance in locating the Bowers Center, please refer to the map image.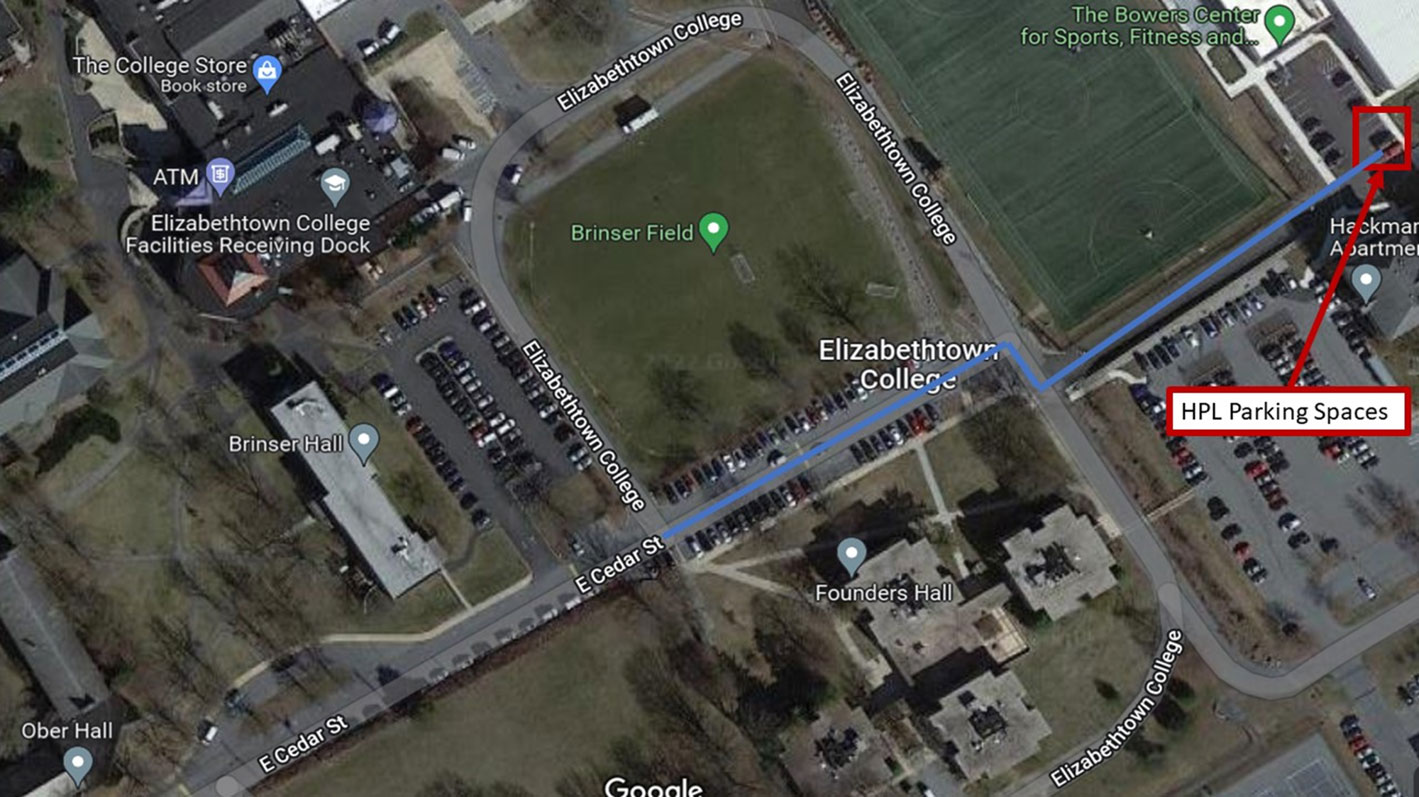 How do I pay?
Payment can be made following your session by various methods including credit card or check. All major credit cards are accepted. We do not accept cash.