Study Abroad
The Social Work Department at Elizabethtown College highly encourages its majors to study abroad, either in a traditional long-term study abroad program or through one of the many short-term opportunities offered by the College.
Semester study abroad
One Student's Adventure
While studying abroad Nicole Lipari '12 kept  friends, family and classmates up to date by keeping a blog called Livin' La Vida Fruity: My Adventures in Quito, Ecuador.
Social Work students traditionally study abroad either in the spring semester of their sophomore year or fall semester of their senior year. In an effort to promote study abroad in the fall of the senior year, the department has worked with Brethren Colleges Abroad (BCA) to establish internships abroad in English-speaking countries, such as India, and Spanish-speaking countries, such as Ecuador.
In Chennai, India at Madras Christian College, a range of internship possibilities are available including children's organizations, women's rights groups and organizations working with those who have been victims of sex trafficking. Students will also take courses at the school including Social Problems in India. More information is available at the BCA website.
Elizabethtown has also developed a partnership in The Gambia in western Africa with St. Mary's College of Maryland. Students are able to intern with the Department of Social Services or a non-governmental agency.
Short-term study abroad
The Social Work department sponsors different short term trips. In recent years, we have traveled to Vietnam and Honduras. Each trip encompasses service learning with members of the culture together with cultural excursions. These are often done over winter or summer break.
January 2013 Trip to Cairo, Egypt                                                 
One of the newest short-term service trips to be offered by the Social Work Department is a January 2013 trip to Cairo, Egypt! On this exciting trip students are offered the opportunity to engage in service learning at non-governmental organizations in the community while also learning about the culture of Egypt and the Middle East.  All service learning completed in Cairo is made possible through a relationship with the Gerhart Center for Philanthropy and Civic Engagement at American University in Cairo.  Students who travel to Egypt will spend several days engaging in service learning and several days visiting museums, mosques and pyramids as well as attending lectures from local professionals to learn about the culture of Egypt.  Students will have the opportunity to tour the Egyptian Museum, Museum of Islamic Art, Citadel of Salah Al-Din, Pyramids of Giza, Coptic Cairo and the Khan El-Khalil Bazaar.
              
Dr. Heather Kanenberg and Dr. Peggy McFarland are taking the first co-hort of students in January 2013.  Anyone who is interested in attending this trip or participating in the future should contact Heather Kanenberg via email: kanenbergh@etown.edu.
May-Term Service Learning Trip to Vietnam
Dr. Peggy McFarland from the Social Work Department and Dr. Jodi Yorty from the Biology Department lead a May-term service learning trip to Vietnam every other year.  This trip is open to all majors from Elizabethtown College.  Join us on a 17-day adventure and journey of meaningful service learning through Vietnam.  We team up with Brittany's Hope Foundation to travel to this exotic land of ancient beauty and deep history.  We visit Ho Chi Minh City, Nha Trang, Da Nang, and Hoi An and visit the Vietnam War museum and the Cu Chi Tunnels.  All this while we host parties and field trips, build cribs and provide care to the children in orphanages.  If you are coming to Elizabethtown College, plan to see Vietnam while making a difference to an abandoned child.
Our next trip is planned for May 2013! From May 19 to June 4.
Trip costs include round-trip air travel, visa, double/triple hotel rooms with air conditioning, sightseeing tours, transportation including in-country flights and meals.  Involvement in fundraising for the supplies and resources for the children is part of this trip requirement.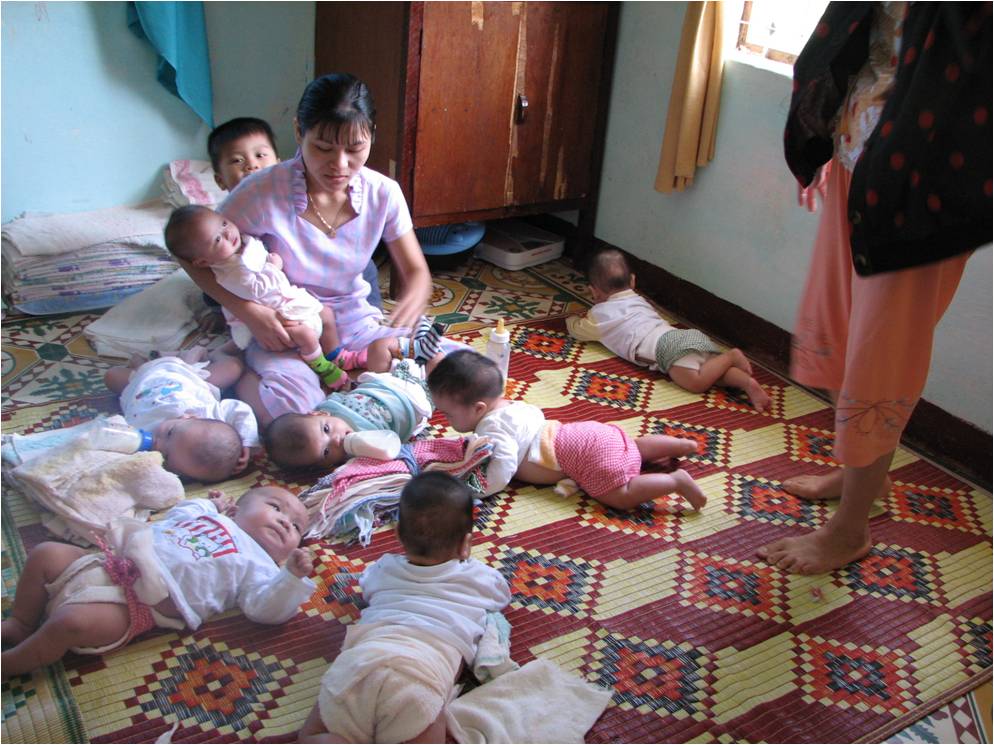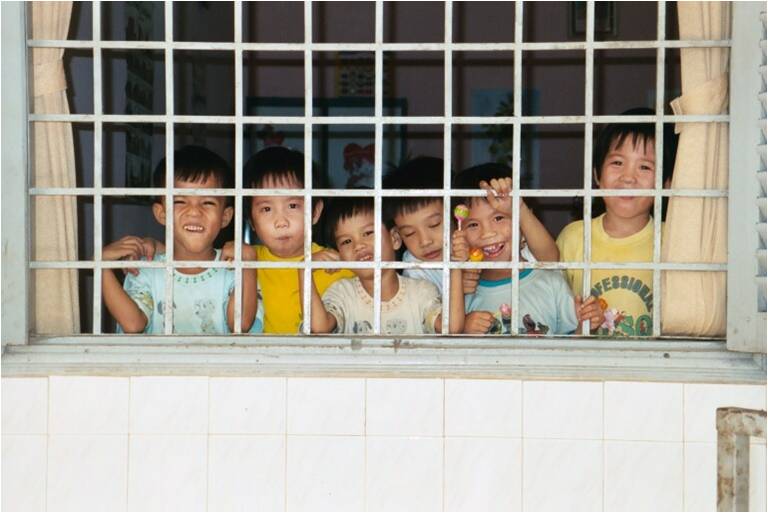 Enrollment in the following two courses is also required for the May-term trip:
SW 346 Exploring the Culture and Social Services of Vietnam
2 credits.  This course serves as an introduction to the history and culture of Vietnam as it relates to the social problems and social services in modern-day Vietnam.  Lectures will provide background on social services and non-profit organizations, specifically Brittany's Hope Foundation.  Class periods will focus on the Vietnam War and development of basic language and communication skills.  Later class periods will focus on the development of appropriate age and ability level activities for the children.  Finally, there will be a focus on successful fundraising strategies.  The course is a prerequisite for students participating in the May-term service learning trip to Vietnam.
SW 347 May Term in Vietnam
2 credits.  This course is comprised of a seventeen-day international trip to Vietnam.  Students will have the opportunity to examine issues of culture, poverty, social development, and the needs of orphaned children in Vietnam through direct service learning, lectures, and reflective sessions.
Contact Dr. McFarland at mcfarlml@etown.edu or Dr. Yorty at yortyj@etown.edu if you are interested in adding your name to the list of potentially interested students.
To learn more about our traveling partner, Brittany's Hope Foundation, check out their website at www.BrittanysHope.org.